Los Angeles is a hot spot for tourists to bring their families and to backpack in. Known for its entertainment industry, LA is sprawling with actors, famous childhood stars, and upcoming bands. The ethnic diversity continues to boom in this, the second-largest city in the US, which leads to many different types of cuisine to try. LA can be quite expensive depending on where you go, but luckily this city offers many free things to do all around town.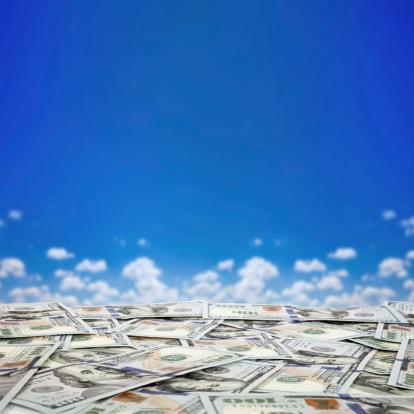 Souvenirs
1. Visit Hollywood Boulevard and take pictures with your favorite stars. While in the area, check out the many stores - you can pick up a souvenir for as little as $15 a hoodie.
 
See the Stars
2. Are you interested in seeing movie stars? If so, attend a TV show taping. There are many different types of shows to attend, such as game shows, sitcoms, reality shows, and more. The tickets for these tapings are always free and can be extremely entertaining for any TV show buff.
 
Take in the Natural Side
3. Explore LA's beautiful and FREE-to-access beaches. It might even be a good idea to head to Venice Beach's boardwalk. This will give you time to check out all the stores on the boardwalk, but be aware of parking, which isn't free and could be difficult to find.
4. LA offers a wide selection of gardens to view for a small fee and for free. Both the Rose Garden at Exposition Park and James Irvine Japanese Garden are always free. The garden at California State University is free, but only when school is in session.
5. If you want to take a break from the LA traffic, go for a stroll through one of the many trails in the area - which happen to be free to access. There are many hiking spots that can lead to what seems like the top of Los Angeles, and you'll get a bird's-eye view of the city. Runyon Canyon is a must-see trail in the Santa Monica area.
 
Get Educated
6. If learning about science is your forte, visit the California Science Center. Admission is free for both kids and adults, but there is a fee for parking. The California Science Center also has additional attractions within, but they have a fee.
7. Another hot spot to visit for free is the Downtown LA Library, which is not only known for its large book collection, but also for its art and architecture. Even if you aren't a huge fan of reading, it is highly recommended to visit for the beauty it offers.
 
Be Entertained
8. Comedy clubs are frequent around LA, and free shows are fairly easy to find. Some are completely free while others may require you to buy at least one drink.
9. LA isn't only known for its movie stars, but also for its booming music industry. Free music is available throughout the year. Take a walk down Venice Beach and you will be pleasantly surprised by the free concerts offered.
10. Last but not least, a must-see would be to visit the Hollywood Boulevard sign. You can either drive up to the area (not all the way to it, but a bit close) or you can trek to the Hollywood sign. Either way, you're going to get an amazing view of downtown Los Angeles.
So whether hiking through canyons or learning about science or Japanese culture is your thing, you will easily find something to do in the Los Angeles area, even if you're on a tight budget.
Alexis Schroeder is a 22-year-old fitness, finance and travel blogger. She writes about saving money while living a healthy, adventurous life in her 20s.