We welcome Susan Payton to our Thought Leader Series. Susan is the President of Egg Marketing & Communications, a content marketing & social media firm. She's written three business books, and blogs about small business on sites including Forbes, AllBusiness, and The Marketing Eggspert Blog.
When you first start a business, sometimes the only thing you think about is all the money you will make. Or how you can do what you dream for a living. But finances are a major component of starting your own business, so even if you don't think you're financially savvy - or even if you do think so - you need to pay attention to these potential pitfalls so you can avoid them.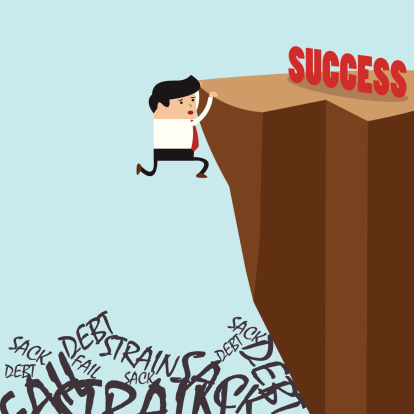 1. Not Having Enough Money to Start a Business
Launching a company takes money, sometimes a lot of it. Without a budget, you won't know what it will cost you over the first year to rent office or retail space, buy inventory, pay staff, and - oh yeah - pay yourself. Many entrepreneurs glaze over when asked to create a budget, and they end up suffering as a result.
There are plenty of tools available for free that can help you create a business budget. SCORE has some great templates to assist. Remember: It doesn't have to be 100% accurate. Your goal is to get a ballpark figure of how much money you need before you start your business.
2. Not Having Enough Money to Pay Your Personal Expenses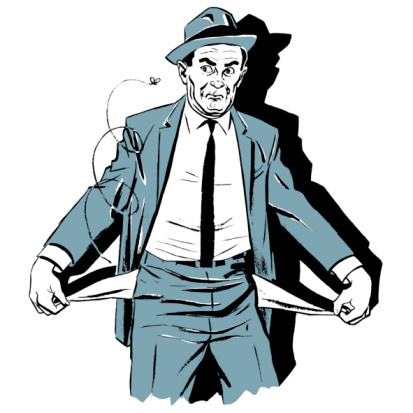 Just as important as having that business budget is having a budget for your personal expenses. It's not guaranteed that you can pull a salary from your business for several months (or longer), so it's important that you have at least a year's worth of money to pay your personal bills set aside before you ever open up shop. This is especially important if you're now relying on your spouse to pay all the bills. Undue strain on your personal finances can negatively impact your relationship.
If you don't already have a personal budget, use a tool like Mint to categorize your spending, and start paying attention to where your money goes. The stricter you are with your expenses, the easier you'll be able to manage them.
3. Overspending on Startup Costs
Yes, your new business needs things, but does it really need that $300 espresso machine for the break room? Be judicious about your spending. Find used equipment and furniture on Craigslist. Skip the expensive phone system and use your cell phone. You can always invest in additional items for your business as profits grow.
4. Not Investing in the Right Things
Not spending money wouldn't seem like a financial pitfall, but when it jeopardizes your ability to make more money, it is. Many entrepreneurs start out doing everything themselves, from marketing to accounting, but as your business grows, it's essential that you start hiring help. Hiring, for example, a marketing consultant can help you reach new customers. Bringing on part-time help in your shop can free you up to work on other areas of your business. Spending money, in this case, will help you be more financially successful in the long run.
Assess which areas of your business you struggle with. Maybe you despise managing your own accounting. Or have trouble writing content for your blog. Put your money where it's needed most, and hire experts in that area to boost your business.
These are just a few financial pitfalls you can avoid when becoming an entrepreneur. What others would you advise avoiding?