Interest rates are low and the recession is still fresh in their minds, so banks are turning to fees to improve their bottom lines. That means both increasing fees they already have and adding new ones to the mix. If you're feeling the pinch as a customer, here are five things to look at to see if your bank is ripping you off.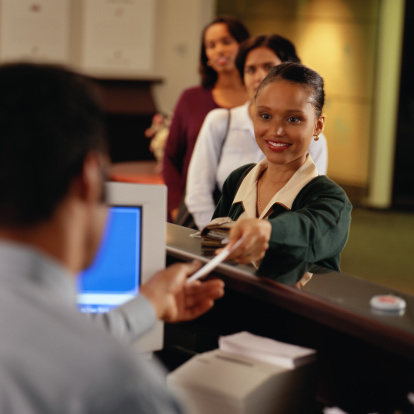 Your bank charges big bucks for an overdraft - and makes it easy for you to get one.
You now have to opt in to overdraft protection at your bank, thanks to a 2010 law that requires banks get that permission. But for those who are still being hit with the fee, the average amount is $35, regardless of the amount of the overdraft. To make matters worse, banks don't always process transactions in the order they receive them, which can result in unintended overdrafts by customers.
 
Your bank charges you an arm and a leg to use an ATM.
Most of us know by now that if you withdraw money from an ATM that isn't your bank's, you'll pay a fee. But that fee has been increasing for the last ten years in a row, and it's not just your bank that's charging you, but also the bank whose ATM you used. According to a Bankrate.com study, the average combined fee from for using an outside ATM rose to $4.35 in 2014. That's a 5 percent increase from the previous year.
 
Your bank requires a large minimum balance.
If you want to have a free interest-bearing checking account, chances are you're going to have to keep a minimum balance to do it. And required minimum balances have been increasing, up 7 percent to an average of $6,200, according to the same Bankrate.com study mentioned above. When customers don't meet the minimum balance, they are often charged a fee, which has also been on the rise and now averages $14.76. Non-interest-bearing accounts are more likely to have lower minimums, but since interest rates are expected to soon be on the rise, that may be less attractive.
 
Your bank charges you a fee when someone writes you a check that will bounce.
Earlier this year, a California man was charged a $12 fee when he deposited a check written by someone with insufficient funds in their account. Avoiding a fee of this type would require some kind of superhuman skill, but customers are being charged nonetheless.
 
Your bank charges you a fee to close your account.
When you're unhappy with a bank, the best recourse would seem to be leaving. But in some cases, closing an account can cost you a fee as well. That's especially the case if your account is a newer one, open six months or less.
If you're stuck with a bank that's ripping you off, your best option is to start shopping around. Ask for fee schedules, investigate alternatives like credit unions and online banks, think about the way that you bank, and pay close attention to the details that could come back to bite you.
Julie Mayfield is a blogger specializing in personal finance and lifestyle topics. She is the creator of The Family CEO, a blog about money and the business of life.