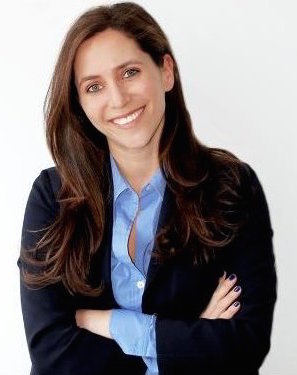 Most of us don't relish having conversations about estate planning and death, but not having them can create major heartache and headaches for families.
That's why the founders of Everplans decided to create an online platform that serves as both a database on end-of-life topics and a place to build and store all the most important information related to your estate.
Here, co-founder Abby Schneiderman talks about how Everplans works, and also shares her insight on how to start your estate planning. Read on:
Tell us about Everplans. When and why did you start your business?
We launched Everplans in the fall of 2012. While I was planning my wedding, I used the myriad of wonderful online resources to help me, and began to wonder what was out there to guide me through the next major phases of life. Don't ask why my brain went there -- I'm not quite sure -- but I'm a serial entrepreneur and always thinking of new ideas. But nevertheless, I started to become obsessed with what was out there for the less happy life stages; namely, death and dying and planning. I was pretty surprised at what I found. There was practically nothing.
I mentioned the idea to a colleague, Adam Seifer, a fellow tech entrepreneur with deep experience building massive, viral, consumer-facing platforms; and after further investigation, we realized there was in fact a huge hole here and we might be able to do something about it. We decided to take our passion and expertise and turn it towards an area that seemed so drastically left in the dust.
We began by offering content and resources at first. Our site has thousands of articles on it today (anything from "How To Write a Will" to "How To Create a Digital Estate Plan" to "What To Wear To a Funeral"). But more importantly, we have a service that allows people to create, store and share all the most important information that their family needs in one place in case something happens to them. This includes wills, life insurance policies, health directives, and even online accounts and funeral and burial wishes.
The service launched in March of 2014, and we now have thousands of people who have created plans on it. This January, we unveiled a new Enterprise platform for financial advisors, insurance professionals, estate attorneys and others who wish to offer this plan to their clients. It's an innovative and more personalized way for these trusted experts to provide additional value to their clients, and a plan that goes way beyond the typical estate plan.
How does an Everplan work?
It's really simple. After you sign up for an account at www.everplans.com, you'll get taken to your dashboard which outlines all of the important information you need to start working through. If you want, you can take a short assessment that will help our system personalize your experience. The dashboard is broken down into five easy-to-manage sections: Personal, Health, Financial/Legal, Eldercare, and Death. Users can choose items they want to complete in each section and start adding information immediately, or follow our suggested To-Dos.
After you populate your Everplan with your personal information, we urge users to invite "deputies." Deputies are people you trust and are who you want to leave the information to. You get to pick and choose what bits of information you share and with whom. For example, you may want to share your entire plan with your spouse, but you may only want to share your financial and legal information with your financial advisor. We offer a free version of the Everplan, but the Premium version ($75 per year) offers a much more robust experience and enables members to upload actual scans of documents into their plans, invite an unlimited number of deputies, and more.
What do you think are the biggest challenges facing individuals making end-of-life plans?
For so many people, this can be an overwhelming process, so we see the biggest challenge is quite simply just finding a place to start. As such, Everplans offers so many different entry points. From there, it's all about keeping your plans up-to-date and readily available when you need them. You might have a life insurance policy, but if your beneficiaries don't know it exists or where it is, they may never get the payout. You might never have created a will; but if you don't tell anyone, your family could spend countless hours searching for something that doesn't exist. You may have even mentioned to someone at some point that you want to be cremated. But if you don't make it clear, it might not happen.
By making it more straightforward and accounting for all the variables, we will eliminate all the challenges people cite for not planning.
Why do you think many of us avoid making these plans? What's the fallout of not having plans in place?
People avoid planning because it's often perceived as either too complicated or depressing. We're here to debunk both of those myths.
Yes, if you try to tackle it all at once, it can be overwhelming. We're not saying it's easy, or you won't have to make some tough decisions, because you will. However, when all the elements are broken down into manageable pieces, Everplans users start making immediate progress by sharing even the most basic pieces of information. We also help navigate the more complex planning aspects, organize all the important things you need to accomplish, and make it an empowering experience. We know you don't want to deal with it. So we're dealing with it for you. And we promise it will make you feel so good once you do a plan.
What many people don't realize is that if you don't plan or share any of your decisions, then there actually is a plan in place for you. But rather than it reflecting your personal wishes, all the decisions will be by default by strangers - namely, doctors, courts and the government. You don't have to fill out an advance directive (or living will), but that means doctors might treat you in a way you don't want. You don't have to name a guardian for your children, but then a judge who knows nothing about you or your family will be making the decision. You don't have to do any financial or estate planning, but then the government will get money or assets you'd rather have go to your heirs. And of course, families can be torn apart by a lack of planning. When children, health or money are involved, even the most rational among us can get rattled. However, you can avoid these nightmare scenarios by making all these decisions now so your family doesn't have to.
What do you think are the most common oversights we make in end-of-life planning?
The most common oversight is believing you have everything completely under control because you completed a few planning components. For example, thinking that because you have a will and some life insurance, your family will be just fine if something happens to you. What you don't realize is how much you may be forgetting. For example: where do you actually keep your will and life insurance policy? With your financial advisor? Does your family know who your financial advisor is? There are countless loose ends, and part of our mission is to identify every single one of them. What do you want done with your digital accounts? If you have any pets, what happens to them? Where do you keep that family favorite recipe? These are just a few examples. We've found that even the most prepared people can still leave a mess behind for their family. Our goal is to make that a thing of the past.
What's the minimum planning you think everyone should do?
It really depends on what stage of life you are in.
If you're a new parent, naming a guardian for your child in your will and getting life insurance so that your family is taken care of if something happens is crucial.
If you've already amassed wealth and want to make sure it's protected, then creating trusts or naming a power of attorney are also important in addition to your will.
If you're aging or have any specific health concerns, then specifying your medical decisions in an advance directive is the next step.
After any planning has been done, though, making sure it's stored properly and shared with those who need to access it becomes just as important as the planning.
Everplans helps to identify your stage in life and find out what's most important to you, and then our service prioritizes things for you and gives you an action plan that outlines step by step what you need to complete and how you can get it all done.
In addition to the legal documents, there are also practical and more emotional things you probably also want to pass down. Whether it's letters to family members, or certain favorite recipes, or even a description of how the house works, these are things we oftentimes don't think about.
In what parts of creating end-of-life plans should we enlist professional help?
While we do link off to service providers who can help our users get documentation created or assist those who want to go the DIY route, we always recommend that if you have the ability to speak with professionals, you should. Estate attorneys, financial planners, life insurance agents, and health care professionals are experts at what they do and should always be consulted, especially when it comes to complex situations.
Online legal forms companies are getting more sophisticated by the day. You can go to Everplans right now and have an advance directive completed within an hour. If you have a relatively basic estate, like the majority of people in this country, you can create a simple will online.
If you want to completely pre-plan your funeral and purchase services in advance, you need to speak with a funeral director. However, when it comes to sharing your funeral wishes, listing out what you want done with your digital accounts, and writing letters to your family, you can handle that on your own without any worries.
How often should we update our plans?
After you complete and share your plan, we suggest annual upkeep as well as major life events and milestones. This includes moving, switching jobs, having children, getting married or divorced, buying or selling a house, retirement, having surgery and so forth. It's akin to doing your taxes but without the stress. Our job is to come up with as many situations as possible so that every Everplan is always up-to-date with current information. And our system will make sure to send gentle nudges to make sure to remind you to keep us posted.
For people who are managing someone else's estate, what advice do you have on tracking down all the documents you'll need to settle the estate?
We offer many resources to help guide people in settling others' estates. A few articles that might be helpful:
We also have other resources, and we're always adding new articles to the site to help people in similar situations.
What are your favorite tools/books/resources for managing end-of-life-related decisions?
Books:
Being Mortal by Atul Gawande
Can't We Talk About Something More Pleasant? by Roz Chast
Resources for getting the conversation started:
Connect with Everplans on Facebook and Twitter.