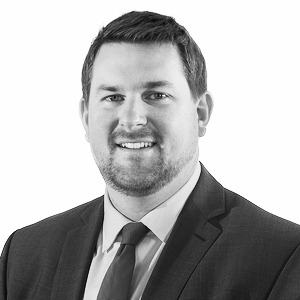 Think real estate investing may be out of your reach? You may be pleasantly surprised to find that real estate could serve you and your individual financial goals no matter where you are with them now. Adam Hooper, the CEO and founder of RealCrowd, revealed his thoughts on real estate investing and success, and how data plays into it all.
 
What is your professional background?
I have been in the commercial real estate industry since 2004, starting in a brokerage capacity and then growing my business to start multiple platforms that focused on national transactions and raising joint venture equity for real estate companies and developers. Most recently, before starting RealCrowd I helped form the Equity Placement team at Palmer Capital, a large capital markets firm based in northern California. Over my career, I've been a part of over $2 billion of real estate transactions spanning from office, retail, industrial and multifamily to private equity funds.
 
How has that experience served you in your position as the CEO and founder of RealCrowd?
Having an intimate knowledge of the capital markets and the process to raise capital for real estate transactions and funds has been imperative as we've built this company. RealCrowd was started to be a 1,000 times more efficient way of raising capital versus what I was doing before; and because of that efficiency, we are able to bring access to investors in a way that has never before been done.
 
Please tell us more about RealCrowd. How does it serve investors?
Our core mission is to bring investors access to private real estate investment opportunities. For decades, these investment deals have been limited to back room deals, friends/family investments, and the country club networks. Because of the recent regulatory shifts, we are able to bring these private investments to the general public for the first time since the SEC put rules in place in the 1930s. Real estate has always been one of the greatest long-term wealth creation vehicles; and now, the playing field has been leveled for the individual investors.
 
Who should be visiting the RealCrowd website and why?
Everybody! RealCrowd is a marketplace that provides accredited investors access to invest side by side with the nation's most experienced real estate operators. At any given time, we should have between 12 and 15 deals live for investors to review information on. In our marketplace, investors are encouraged to build real relationships with the real estate companies; providing direct access is key to our mission. From there, investors can review offering materials, financials, due diligence items, etc. and make an informed decision as to which assets or funds they would like to invest in.
 
When RealCrowd was first starting out, how did you use data to help grow your business?
Data in the commercial real estate world has always been opaque at best. Given our position in the transaction cycle, we are able to gather a tremendous amount of information about the individual real estate companies, their track records, backgrounds, etc. Additionally, we are able to analyze many data points around the behaviors of our investors as well - all to provide a better investment and user experience for our clients.
 
What plans do you have for further growth now, and how will you meet those goals?
Our growth is largely based around the investors. Real estate companies and funds will always be raising capital, so we need to make sure we have the investor capacity growing to keep up with the supply. We are working on several large partnerships that will bring distribution of these investment opportunities to a truly national scale. There are some very interesting opportunities in the international capital markets as well; and as we all know, there is a huge demand for foreign investors to access US based real estate opportunities.
 
Sign up for Mint and get investing tools and tips.
What sort of feedback do you receive from other companies who have used your services?
They love us! Our goal is to provide the opportunity for a "normal investor" to invest side by side with real estate experts. It's a win-win for everybody; the real estate company has a much more efficient way to raise capital for their transactions, and the investors get direct access with no fees charged by RealCrowd.
 
Please share with us anything that you think has contributed to the success of RealCrowd.
Our vision has always been bigger than building a fee-based real estate asset management company. We see a much bigger picture at play, and that is to fundamentally change how the private capital markets function. This is spurred along with the regulatory change of the JOBS Act, the acceptance of technology within the real estate world, and the consumer adoption of managing funds and investing via online platforms.
 
What are some of the things that you have learned along the way?
Keeping focus on the investor experience and making sure that we stay true to our core mission - bringing access to private investment opportunities - has been a very rewarding yet challenging experience. There are 1,000 different directions that you can go on any given day, so to keep the focus in the right direction has definitely been a skill that has been crucial to our success.
 
Is there anything else you'd like to share with our readers?
Overall, this is a very exciting way for investors to access private opportunities. As with any investment, always be sure to do your diligence and make sure you fully understand the risks and what you are investing in. There are a lot of real estate crowdfunding websites popping up - some legitimate, some not, and some that have structures that are very punitive to the investors, especially in the case of a deal going bad. When an investor is looking at participating in the crowdfunding world, be sure to really understand who the company has been founded by, what their experience in the real estate world is, and whether they really have the qualifications to be running an investment platform!
Follow Adam at The Real Crowd on Twitter and Facebook.
Sign up for Mint and get investing tools and tips.