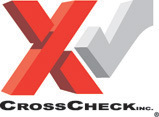 Andrew Donahey of CrossCheck knows a thing or two about the world of check payments.
While many people think that checks are a thing of the past, quite the opposite is true. Donahey explains in this interview the benefits of checks for consumers and merchants, and tells us why checks aren't going away anytime soon.
Tell us about CrossCheck. How does it differ from similar check payment processing companies?
After thirty-one years in business, serving clients as varied as furniture stores, motorcycle craftsmen and especially automobile dealerships, we have a deeper understanding of the businesses we serve than anyone in our space. The feedback we get most often has to do with the quality of our service.
Our phones are staffed 24/7/365 in our offices in Petaluma, about forty miles north of San Francisco, and a lot of our customer service staff have been with us for years. They have personal relationships with our clients, and we won't stop working until the customer is satisfied.
New customers tell us all the time that we approve more checks than every other service provider, too, including the checks we guarantee - which makes it easier for our customers to close sales.
How does CrossCheck enable auto dealers, businesses, and retailers to save money? How does this saving translate to customers?
We're not the cheapest service out there, so that's not where the savings come from. The real money maker for our clients is risk mitigation. We've got a real clear service agreement; and if the client follows it and we guarantee a check, their revenue remains whole no matter what happens, even if the check is returned. There's no hassle, there's no stress; we simply bear that risk for our client, and the benefit drops straight to their bottom line.
From our client's customers' point of view, besides the fact that we approve more checks than most, our multiple check or hold check service helps them buy the things they want. Our client can let their customer write 2-4 checks that will be deposited over the coming few weeks, depending on the specifics of that client's service agreement, which lets our client match the sale to their customer's cash flow. We have a lot of large furniture stores that call this "in home layaway," and a lot of our auto dealerships close sales with it. Their customers love it.
What are some changes in check payment processing that individuals and businesses might not be aware of?
Well, things move slowly in the check writing world, so the last major thing that happened with checks specifically was in 2003 when the government allowed us to scan a check and treat the image the same as the paper. This moved checks into the digital realm; and from the merchant's point of view, the main thing to know is that no digital payment method matches the legally binding nature of a handwritten, hand-signed check.
How does CrossCheck evolve as technology evolves?
People have been predicting the extinction of checks since the 1970s, and yet last year Americans wrote 18 billion of them worth $26 trillion, or one third of all non-cash transactions. So in some ways, the appeal of checks is that they're not technical.
How does CrossCheck help eliminate risk for those using check payment processing?
Finality of payment is one of the main reasons that nearly three-fourths of all business transactions are concluded with checks, and that is one of the main reasons our merchants love to accept checks.
But the main thing we do is guarantee checks, which completely eliminates the risk for our merchants. If we guarantee it - and usually these are large checks which for many entrepreneurs are not funds they can treat lightly or go without - and the check is returned for any reason at all, our client doesn't have to deal with it. Their revenue remains whole; they get their money, and we take over their problem. There are no stresses or sleepless nights about it.
For most of our merchants, this means they know they can make payroll, or buy equipment, or front their customer supplies,or whatever it takes to make business happen. We're really proud of this part of our business.
Nowadays it seems like many individuals do not gravitate toward using checks. What are some benefits of using checks that businesses and individuals might not be aware of?
Interestingly, a Federal Reserve study found that since the recession, one in five people has actually increased their use of checks; so there's an appeal there that actually seems to be growing. The total number of checks written overall has dropped dramatically over the last decade; but that's because of online bill pay, not because people don't write them to merchants or service providers.
In fact, when someone walks into a store or a dealership to buy something that costs over $100, one in five of them will write a check for it - from Millennials to Boomers. Besides being far more secure than credit cards or debit cards, they also cost less to process; so merchants selling goods in that price range need to accept them not only because of their customers' demand, but because it increases their profit on the sale.
If someone tries to pass a bad check, how does the CrossCheck technology prevent this from happening?
That's a trade secret, but there are a few common myths that people should be aware of.
First of all, no one can look at your bank account except you and your bank; so no one, including us, can tell if you have sufficient funds when you write a check.
Every check processing company will look at publicly available information about you, and that does include making sure that the account you're drawing the check from actually exists. Other records about you can also be scanned to find out if you have a conviction - for example, for kiting checks or something like that.
But the main thing we have that allows us to approve more checks is a thirty-one year old database full of proprietary information. What we have and how we use it, though, is secret.
What trends are happening in the check payment industry? How does CrossCheck stay ahead of the game?
Well, there's always a lot happening in the payments industry. A decade ago, everyone thought Automated Clearing House (ACH) transactions would be the end of checks, but that hasn't happened and probably won't because there are so many "return codes" associated with ACH payments. In other words, if someone writes you a check, that's final, it's an agreement to pay, and it's nearly impossible to get out of it. But with ACH and plastic, there are all sorts of ways to reverse or hold up payments.
Now everyone is talking about Apple's digital wallet, but that method really competes with credit cards, which people use mostly for small purchases - which is a space where we don't compete.
In some ways, the biggest trend in the check payment industry is the lack of a trend. Checks are still the most secure form of payment. Hundreds of years of law back them up. No problems, no cloud, no near field communications. People like that.
What kind of savings are generated from the use of check payment instead of credit/debit cards?
This touches upon a huge issue for merchants in the United States. A lot of merchants - Walmart, most aggressively - think that the credit card companies charge way, way too much.
When someone flashes plastic, the merchant sees up to 4% of the sale fly out the window to Visa or MasterCard. Merchants on thin margins, like most auto dealers, can't let that happen; which is why you can't buy a car with a credit card. In Europe, the same companies offer the same service for less than 1% of the sale.
The credit card companies used to force merchants to keep this secret, but the government just recently let merchants separate out the credit card fee and charge it only to customers paying with plastic. For some reason, not many merchants do it yet, but that might change.
It's a big issue, it's still in the courts, and we expect to see a lot more acrimony before we see any kind of stabilization. Accepting checks, on the other hand, not only avoids all the hacking and fraud associated with plastic, it's also a lot less expensive.
Please share anything additional you would like people to know about CrossCheck.
We're really proud to be an American company that's deeply committed to our community. Our employees gave a hundred turkeys to the local homeless shelter this Thanksgiving. We filled up barrels of food for Christmas, too, and some employees bought Christmas gifts for local families in need. All of us went outside to dump buckets of ice water on our heads during the Ice Bucket Challenge craze for ALS, and we gave the foundation over $2,000. There's a video on YouTube. That's who we are, and those are the people answering the phone when our customers and prospects call.
Follow CrossCheck on Facebook and Twitter.