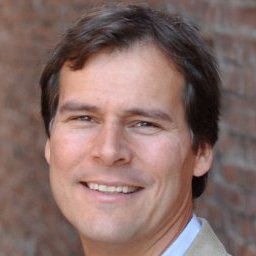 Wish you could give your kids real world advice and help on how they can build smart financial futures for themselves? ThreeJars is there to help kids earn money and use it responsibly. Anton Simunovic of ThreeJars was kind enough to take time out to answer some of our questions about helping your kids be wise with money.
 
What is your professional background? How has it served you in your position with ThreeJars?
I have been involved in finance for almost 30 years, been a venture capitalist for nearly 20 years, and have sat on the boards of more than 20 public and private companies. That said, nothing has given me more experience in developing and growing ThreeJars than being an active father of six children between the ages of 5 and 16 (split equally between boys and girls)! I've seen all sides of kids and money management, and we've put the healthy stuff in ThreeJars.
 
Please tell us more about ThreeJars.
ThreeJars teaches kids how to earn and use money responsibly. The site is free, easy for parents and fun for kids between the ages of 5 and 13. We believe the right habits learned early can last a lifetime. Kids earn allowance IOUs and track the growth (and use) of that money through their personalized online Save, Spend, and Share (charity) Jars. Parents can "set and forget" about allowance with no more nagging from the kids!
 
Who should be visiting the ThreeJars website and why? What can they expect to find there?
Calling all parents with kids! It's never too early to start talking to your children about money. Money is a life skill that needs to be learned, just like reading, writing or arithmetic. Money is not full of anxiety and guilt for kids. Rather, it's simply a tool that can be used constructively toward choices in life. The more practice from a young age, the better!
 
What do you have to offer kids and parents that's unique and special?
ThreeJars was a labor of love started by my wife Carlotta and I almost eight years ago. We asked ourselves what kind of adults we wanted our children to become. Near the top of the list was adults with minds for managing money and hearts for helping others. We've been blessed by the results. ThreeJars has been an incredibly positive journey for our own family, and we wish similar results for others.
 
Sign up for Mint and get help with your financial goals.
When ThreeJars was first starting out, how did you help the business grow?
ThreeJars has only grown through word-of-mouth. We've not spent any money on marketing.
 
What plans do you have for further growth now, and how will you meet those goals?
We've been approached by several banks to partner with. We're waiting for the right organization that shares our mission-driven philosophy.
 
What sort of feedback do you receive from parents and kids who have used your services? What sort of things would you like to communicate with businesses that you haven't already?
Feedback from our community is what makes it all worthwhile. When parents tell us how they're astonished by their daughter's new sense of saving or decision to not spend money, or their son's interest in helping kids with cleft pallet or in saving red wolves, it's extremely satisfying.
 
Please share with us anything that you think has contributed to the success of ThreeJars. What are some of the things that you have learned along the way?
What has helped a lot is that every parent on the planet wants their child to grow into a financially responsible adult. We make it easy.
Perseverance! Starting anything is a tremendous amount of work. Make sure you're starting something you love, as success requires extreme stick-to-it-ness.
Power of teams: mixed DNA and overcommunication is essential to bring out the best in a team. ThreeJars has the best, most committed team on the planet!
 
Sign up for Mint to receive help with your own business and financial goals.