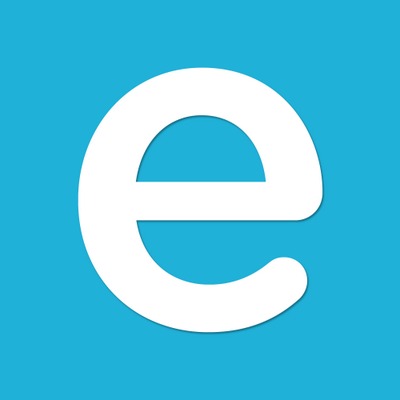 Carly Jones of Emerge believes in the strength of financial wellness. With Emerge Financial Wellness, Jones and the rest of the team help people from all walks of life achieve the financial lives they desire.
Here, she shares some tips with readers interested in achieving financial health.
How does Emerge tailor its financial wellness program to meet the needs of clients?
We put our members on a personalized path to financial wellness based on their responses to a financial assessment that they complete during enrollment. Our platform is gamified, so members can earn rewards for interacting and engaging with their finances.
For each level gained on our platform, members receive entries into our monthly incentive drawing. We believe that keeping track of your finances should be more than a chore - so we've set out to make it fun!
What elements help enhance or establish financial wellness in individuals?
Financial wellness means something different to everyone, so we always try to keep that top-of-mind in our work at Emerge. We encourage our members to build more responsible financial habits today so that they can start planning for what's ahead. It takes a continued effort to create behavior change and remain on the path to a healthier wallet. A few of our program elements include financial coaching, credit score tracking, goal-setting tools and tailored education. We believe these are all integral to achieving financial wellness.
How does Emerge differ from the competition? What do you think makes it different?
Emerge is a workplace financial wellness benefit, which means it's offered to members through their employers. Emerge provides a tailored and interactive path for each member, creating a hub for all things financial wellness. We connect members to their credit scores, education that aligns with their financial priorities, and expert coaches who can help them achieve their goals - no matter how big or small.
How do your financial coaches help clients? What does the financial coaching entail?
We are partnered with non-profit financial coaching organizations nationwide. Our coaching partners can offer professional advice and expertise on a wide variety of financial topics, including debt management and consolidation, credit counseling, home buying, student loan refinancing, and more. Coaching sessions typically last about an hour, and members are encouraged to include their partner or other family members on the call. Once the call is over, they can maintain an ongoing relationship with their coach to ensure they continue on the right track toward their goals.
What are the biggest challenges individuals face in changing how they interact with their finances?
To responsibly interact with finances, people have to first understand their finances. No expert knowledge is needed here, but the basics like keeping a budget and understanding credit are crucial to being financially responsible and achieving financial success.
If you could list three changes every individual could make to be more financially secure, what would those changes be?
Create a budget, focus on paying down debt, and avoid high-interest/predatory lenders.
What plans for growth does Emerge have and how will those plans help clients?
Our team at Emerge is always incubating new ideas and strategically deciding on how to integrate them into the Emerge program. Our core focus at this time is growing our partnerships with financial institutions across the United States. We offer the Emerge program to their members and aim to help them acquire more members. Additionally, we are looking forward to introducing new tools and features for our members in 2015.
What do you say to those who want to experience change but are hesitant to get involved with Emerge?
You come first, and the only person that is going to look out for Number One is Number One! In other words, if you want to experience change, only you can make it happen. Whether you want to find out how a loan works or what an interest rate is, or have questions about your own finances, we have those answers and tools right at your fingertips. The Emerge program can help you improve your current financial situation and educate you for the future, too. Taking that first step can be tough, but trust us - you'll be glad you did.
Please share anything additional that you would like individuals to know about Emerge.
Emerge Financial Wellness was founded as a non-profit in San Francisco, California in 2009. Emerge also joins over 1200 certified B Corporations from 38 countries that believe business can be a force for good. That being said, we are dedicated to our customers and helping them help themselves.
Follow Emerge Financial Wellness on Facebook and Twitter.