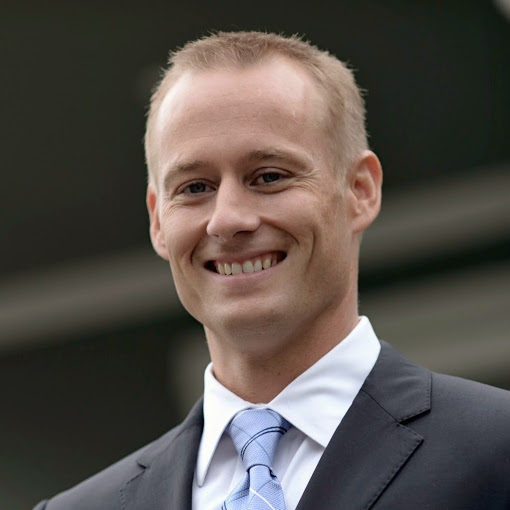 It's never too early to start thinking about your financial future. Chad Burton of NewFocus Financial Group understands that many individuals need assistance when it comes to planning a secure financial future, which is why he recommends working with a Certified Financial Planner professional.
In this interview, Burton describes the benefits of working with a professional to ensure that individuals meet their financial goals.
Achieving financial goals can seem out of reach for some; how do you help people reach these goals?
One way we help people achieve their financial goals is through our radio show and podcast. We give a ton of free information on how to get started investing, and we help people understand what they can do on their own before they even need to hire a CERTIFIED FINANCIAL PLANNER™ professional.
Our website contains clips of the radio show and videos aimed at teaching people how to build a financial base and avoid mistakes. We have a ton of free information on issues such as creating an emergency reserve, contributing enough into your 401(k) to get the employer match, when to contribute to a Roth IRA, saving for your children's college vs. your own retirement, how to invest in broad-based index funds and much more.
We also help people achieve their financial goals by putting their interests first and avoiding conflicts of interest such as loaded or commission-based products. Our team of CERTIFIED FINANCIAL PLANNER™ practitioners lives by the fiduciary standard. A CFP® professional who acts as a fiduciary always puts the needs of clients first. Be very wary of people who call themselves financial advisors but really just sell insurance or annuity products.
Our team of CFP® professionals is trained to look at clients' entire financial picture, help them prioritize their financial concerns, identify weaknesses that a family may not be aware of and then develop a plan of attack to achieve clients' financial priorities. Once a base financial plan is created, we use technology to monitor progress. A client's entire financial picture should be compared with the base financial plan at least once each year.
Talk about how preserving wealth is as important as building wealth. 
When the market dips, young people should be trained to buy more. Timing the market when you are young means almost nothing; however, the timing of your withdrawals in retirement is extremely important. Unfortunately, I have met many people who retired just prior to 2007 without a withdrawal plan and without a safe-money reserve. Even though the S&P 500 is now ahead of the 2007 market highs, many people who retired without a withdrawal plan and without a cash reserve have less money than they started with due to the horrible timing of their withdrawals. These people were forced to continue to sell and draw on their portfolio as the market declined by nearly 50%. That means they had even less money invested as the market started to recover in 2009.
Part of preserving wealth is to be able to make it through the tough years in the market.
Protecting against serious losses is paramount to long-term success. For the last 16 years on radio, I have been teaching people to create a safe-money account of three years of portfolio draws prior to retirement. We go through a careful process to determine the annual portfolio withdrawal of a retiree, and we make sure that we have three years of that amount in accounts that are typically FDIC insured or insured by the government.
This solves the problem of people being forced to sell in a down market to maintain their standard of living. Once we determine the acceptable risk level of the client, we then develop an asset allocation and rebalancing plan around the safe money. Rebalancing and maintaining a certain risk level are one of the most difficult tasks individual investors face because rebalancing means selling and taking profits. Taking profits and replenishing the amount you have spent from the three years of safe money in rising markets are key in maintaining enough cash and income needed to make it through the occasional market dip. This process of rebalancing and replenishing the safe money should be done at least every three to six months in a rising market. If the portfolio is allocated properly, dividends and interest will allow the safe money to last six-plus years, which is the longer end of the typical market correction cycle of peak to trough and back to peak.
Social Security maximization strategies and bond alternatives are also important in an era of very low interest rates. The 10-year treasury is yielding only about one-third of its yield prior to the credit crises. Monetary stimulus around the world has crushed the returns on CDs and bonds and made retirement more expensive. The 4% withdrawal rule created in the 1990s is in danger, and people need a very clear and detailed projection to be able to truly see how long their money will last. Creating a detailed withdrawal plan and asset allocation target helps remove any emotion from the decision-making process of when to sell and take some of your profits.
Estate planning is the foundation of wealth preservation. Estate planning laws tend to change drastically every five years; however, a family should review their document annually. For example, many families that have a living trust drafted prior to the December 2012 law change likely have a bypass trust (a.k.a. credit shelter trust) that is created at the first death. They may no longer need this trust, and it may actually cause the heirs to pay more income tax than they need to. Many wonderful strategies exist to help clients leave more to their children and favorite charities rather than pay a large estate tax.
What are some small ways individuals can help achieve their financial goals?
Live by the idea to "always pay yourself first." Every savings plan should be an automatic deduction from either your paycheck or your checking account. You will be blown away by how quickly the funds grow. Accumulate assets, not liabilities. Your 401(k) contribution should be bigger than your car payment. If you start saving 10% of your pay right out of college, you can likely retire at 65. If you procrastinate and start saving at age 40, you will likely have to save 20-25% of your pay to retire at age 65.
Most families cannot afford to save 20-25% of their pay, so waiting to save means you will be working much longer.
What goes into creating a financial plan that an individual can adhere to?
A financial plan should include a financial "to-do list" covering each area of the financial plan:
Taxes: Tax reduction strategies and tax-efficient investing. Hold the right types of assets in the right accounts. Taxable accounts should consist of large cap and mid cap index funds and tax-free bonds. Your retirement accounts should hold other asset classes, such as small-cap, emerging markets, corporate bonds and REITS.
Insurance review: Types of insurance you need and ways to save money. Unless you are a very high-income earner, buy term life insurance and consider dumping the expensive variable or universal life policy once the new term is in place. Don't forget about disability insurance, ID theft insurance and umbrella coverage.
Retirement planning: Determine the proper funding level and target accounts to get your retirement goal on track. If you are way off track, come up with a plan to delay retirement or obtain more training or education in order to make more money.
Estate planning: Not only wills or trusts, but also an up-to-date health care directive, power of attorney and the proper beneficiary designation on your life insurance and retirement accounts.
Investing: Know your risk tolerance and how you would react to a quick and sharp market correction. This is where investors make mistakes. Create an asset allocation plan and stick to it by rebalancing at least once per year.
How can businesses obtain financial goals?
Business owners need to create a financial team that includes a CFP® professional, a CPA, an attorney, and a business coach or mentor. I love the ideas in the book The E-Myth and the idea that a good business can run well with or without you due to the processes and procedures that have been created and documented in a good training manual. A CFP® professional is able to help identify and implement strategies to allow a business owner to reduce taxes through retirement plan options (401(k)s, defined benefit plans, etc.) or to begin to diversify their wealth outside of the business. The entire team can also help develop a succession plan so the owner can eventually retire or sell the business in an efficient manner.
What goes into making healthy financial decisions?
Time and discussion. Good financial decisions are rarely made when a person feels rushed or pressured. You and your spouse should feel comfortable enough with your advisor to look at all potential outcomes of a financial decision.
What is the importance of creating a financial road map?
Without a clear set of goals and the ability to monitor progress, people tend to do one or more of the following:
Procrastinate and do nothing
Invest too aggressively or too conservatively
Waste money on what they believe to be a "silver bullet," such as expensive trading software or a stock tip from a friend
Lose sleep and wonder if they are making mistakes
Fight with their spouse about money
Who or what benefits the most from working with financial advisors?
Everyone can benefit from working with a CFP® professional who acts as a fiduciary. Some CFP® designees work by the hour and can help a family with budgeting or maybe help a do-it-yourselfer with an occasional financial checkup. Other CFP® certificants manage investment accounts and provide ongoing financial planning for a retainer or annual fee.
People tend to seek out a financial advisor after a trigger event, such as the birth of a child, a promotion, receiving stock options, going through a layoff, receiving an inheritance or simply realizing they have too much cash sitting in a checking account doing nothing. If you feel like your situation is becoming too complicated, you feel like you might be making mistakes or you just need a second opinion so you can sleep at night, you should seek out a CFP® professional.
Please share anything additional that you would like readers to know. 
You can hear me on radio in San Francisco on AM 1220 from 7 to 9 a.m. and from noon to 1 p.m. Monday through Friday. The commercial-free iTunes version of the radio show is available at www.NewFocusFinancial.com. We have our own version of a robo-advisor that will launch in the next few weeks to make opening a low-cost managed account easy for almost everyone. Investors can also capture their risk tolerance and see if their current portfolio fits them by checking out the "What Is Your Risk Number?" link on our website.
Follow NewFocus Financial on Facebook and Twitter.