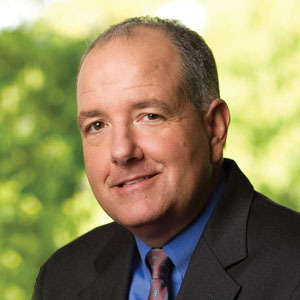 If you want to take steps to create a thoughtful, personalized financial plan, then take some time to think about what your retirement might look like and what your expenses will be.
"In our experience, people underestimate how much money they will need to sustain their quality of life in retirement," says Charlie Smith, co-founder, principal and CIO at Fort Pitt Capital Group, a wealth management firm located in Pittsburgh, Pa.
While planning, Charlie says it is better to use more conservative scenarios and account for a variety of situations that could affect your plan, which will enable you to determine a proper savings and investment plan to reach these goals.
We recently checked in with Charlie to learn more about Fort Pitt Capital, his investment philosophy, and his take on good and bad money management habits. Here's what he had to say:
Can you tell us the story behind Fort Pitt Capital Group?
Fort Pitt Capital was founded in 1995 as an independent, fee-only investment management firm that provides trusted, strategic investment and wealth management solutions to both individuals and institutions. Our depth and breadth of experience is one of our greatest strengths. Our founding partners have been working together since 1991 through shifting market environments and investor moods.
What sets you apart from other investment management firms?
A characteristic that sets us apart from our peers is our separate but cooperative management of financial planning and investment management. We prefer that our financial advisors focus on our clients' needs so our investment managers can devote themselves entirely to implementation of our firm's value-conscious investment approach. Our compensation structure reflects our commitment to helping our clients achieve success. There are no commissions or sales charges when you work with us.
What is total wealth management? Why is it important to you to take a more holistic approach to your client's finances, rather than solely focusing on investing?
Total wealth management is looking at how all of your assets, liabilities and cash flows fit together to make up your total portfolio. It is important that all work together in one cohesive strategy. Our recommendations are constructed within the context of this total portfolio in order to help guide our clients towards their stated goals.
What's your general investment philosophy?
We believe in a clearly-defined and disciplined investment strategy with a core philosophy of preserving capital while maximizing growth and income. Our strategy is long-term and tax-efficient, and involves both asset allocation and investment selection. Each portfolio is tailored to individual client needs.
What advice can you offer on developing good habits for saving/investing our money?
Pay yourself first, in the form of savings. It is better to save a fixed amount first and spend what's left over, rather than spend first and save what's left over. Try to stay disciplined in this savings goal.
What are some bad habits you find that we most often need to ditch?
No. 1 in this category is impulsive investment decisions driven by something you've seen in the media. It's important to think through each investment decision, consult a professional, and make sure each decision fits with your stated goals.
What are the most interesting investment trends or headlines you're following right now? How might they affect your clients?
Clients are currently seeing headlines about annuities and passively-managed investments, stirring up questions about whether these options should be included in their portfolios. Clients should consult their investment professional about these products to determine if they are suitable. Sometimes they are; sometimes not.
What are some of your favorite resources for people who want to do more with their money (books, blogs, websites, etc.)?
The best resources are financial professionals. Managing money is a full-time job, and is best done with the help of a trusted, experienced and independent consultant with no financial axe to grind.
Connect with Charlie on Twitter and LinkedIn.