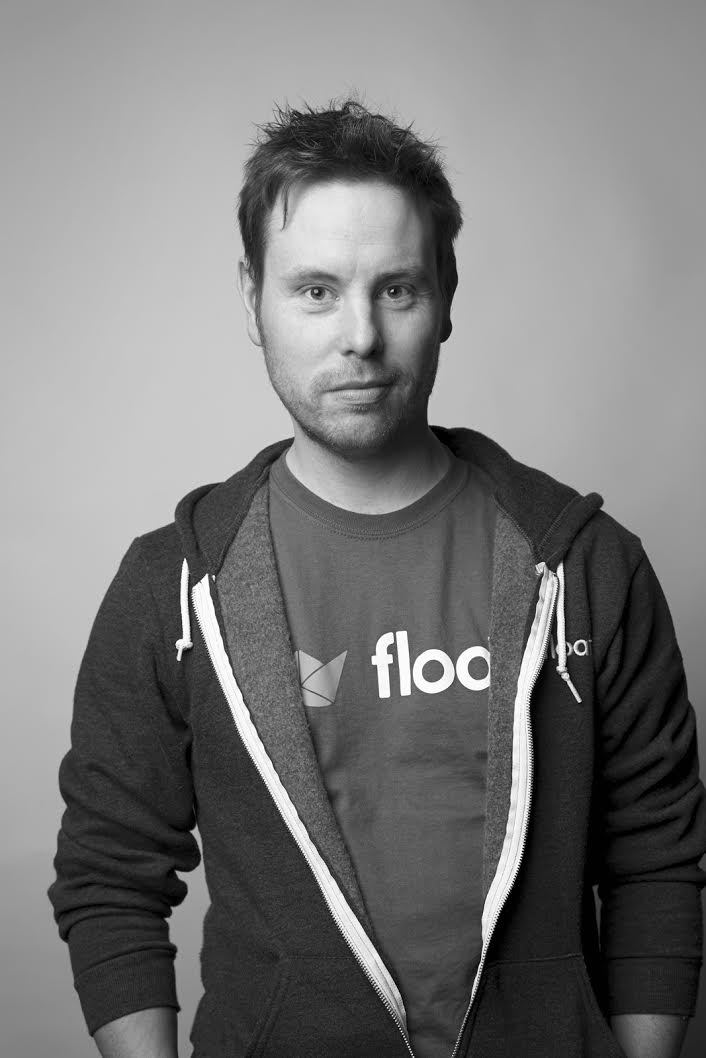 For small businesses, being able to forecast cash flow is an important component of day-to-day decision-making. Not knowing how much cash is available can create headaches when it comes time to hire, make purchases or pay bills.
"It's frustrating when you just don't know if you can afford something or not," says Colin Hewitt, co-founder of Float. "You look at the cash in your bank account, but it doesn't have any insight into what spending is imminent."
Float was built to help small business owners address cash flow questions. Here, Colin shares more about Float and discusses how companies can manage their money more efficiently and effectively. Read on:
Tell us about Float.
Float is a simple intuitive cash flow forecasting and budgeting software in the cloud. It auto-syncs with Xero and FreeAgent to create a living spreadsheet out of your present and historical bank transactions. No data entry is necessary.
You can view your forecast from a daily or monthly perspective to drill down into the details or look at the big picture. you can also set budgets to stay on track and make well-informed decisions, get notified of overdue bills and invoices, and do what-if analyses to test how altering expected payment dates on critical invoices can affect your cash flow.
With Float, you can grow your business and get the peace of mind you want knowing that your finances are in good hands.
Who should be using Float?
SMEs, accountants, and bookkeepers can use Float for themselves and their clients. In general, Float should be used by business owners who would like to have the ability to plan their spending based upon where their bank balance will be sitting months (or years) from now.
What small business problems are you hoping to solve with Float?
Float was designed to save its users from the tedium of manually updating spreadsheets, and to provide an accurate up-to-date forecast that can be used to understand their finances. Decision-making is easier when you know the exact effect of, for instance, hiring a new employee, purchasing a new company van, or increasing sales by five percent. It's a good way to get into the habit of budgeting as your business grows.
Why is forecasting so important for small business owners?
I'd say forecasting in practice can be pretty neglected, primarily for two reasons. First, it's so speculative that it isn't something a business can really trust; after all, as soon as it is produced, it's already out of date. And secondly, because of the time it takes.
Getting started is often the hardest part. Customizing someone else's spreadsheet isn't easy; there are a lot of hidden formulas, parts that you're not sure are relevant, and a lot of general redundancy. Even when you have the perfect spreadsheet, it's a pain to keep it up to date.
For all these reasons, forecasting can seem like a waste of time. However, if you can get your forecast up to date quickly, short-term forecasting can become invaluable. You're able to immediately understand real "what-if" scenarios, such as the implications of late payments or new contract wins. Accurate forecasting like this not only gives peace of mind so you can see any potential cash shortfalls, but also makes sure you're effectively putting the cash in the business to work, rather than sitting on cash because you're afraid to spend it.
What are some good money management habits small business owners need to develop?
The three keys are:
Making sure you've got a plan in place, and your plan is realistic and updated regularly.
Staying on top of your debtors. Often people wait until they are chased for cash, so you want to be on the top of the pile.
Getting an accounting system in place that you can access from anywhere.
Your system should be efficient and automated, and all invoices should be able to be added to your system immediately. Use a system like Receipt-Bank, Entryless or Hubdoc. Don't put these off until the end of the month; instead, get things going in real-time.
What considerations should business owners make when weighing whether to handle their own books or hire an accountant?
Always find a good accountant; that's super important and it's just not worth the hassle of doing it on your own. Your time is worth more. Once you get to a certain size, a bookkeeper will probably become invaluable too; but it's often worth doing it for a while on your own and putting a system in place so you're clear on the role of the bookkeeper and aren't overly reliant on them if they were no longer available.
What are some of your other favorite accounting/money management tools or resources you think small business owners should check out?
Depending on the accounting software you use, there should be a good community of add-ons that really integrate nicely. Ultimately, you're looking for a way of getting receipts and invoices into that system with ease, and then you want a way of adding reporting software or business intelligence on the other end. If you're a retailer or ecommerce site, you really want your software to be integrated -- it makes all the difference in the world.
Connect with Float on Facebook and Twitter.