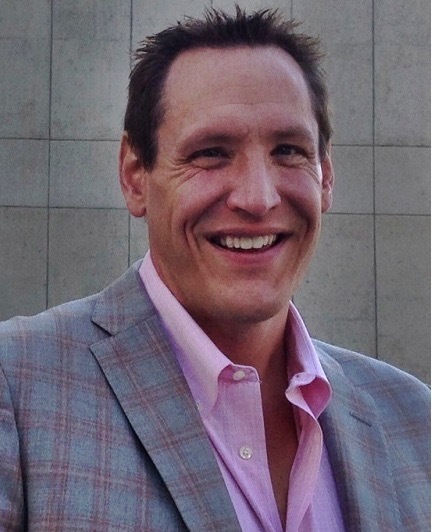 If you're an overwhelmed and overworked small business owner (and what small business owner isn't?), one way you might find to manage your time more effectively is by outsourcing management of your finances. But that doesn't mean handing over the responsibility and forgetting about it.
"Set performance standards at the outset and schedule regular update sessions with your providers so that you stay on top of all aspects of your startup," says David Ehrenberg, founder and CEO of Early Growth Financial Services.
Early Growth is an outsourced financial services firm that provides early-stage companies with accounting, finance, tax, valuation, and corporate governance services and support.
David is a financial expert and startup mentor whose passion is helping businesses focus on what they do best. Here, he discusses the benefits of outsourcing your financials and best practices for managing money for your small business.
Tell us about Early Growth Financial Services. When and why did you start your business? What services do you offer? Who should be using them?
Early Growth Financial Services (EGFS) provides a complete suite of outsourced financial services solutions and support, from high-level financial strategy to day-to-day accounting, taxes and 409a valuations, to 450+ startups and small- to mid-sized companies at all stages of development.
Anyone in need of the above services or who needs strategic financial advice (M&A or IPO prep/advice).
When should a small business consider outsourcing the management of their finances?
For financial support: setting up accounting infrastructure, handling bookkeeping, creating financial projections, and managing operating budgets
Prior to or just after raising a round of funding: reporting, equity and debt negotiations
For help managing tax compliance
What are the benefits to outsourcing?
Outsourcing frees owners up to focus their efforts on growing the business. It allows founders to hire slowly and when it makes sense, and retain a lean cost structure until it's time to scale.
What are the biggest frustrations or complaints your clients come to you with?
Clients frequently come to us after having tried to manage their accounting on their own. Their pain points often center around setting up a cash management system, cleaning up and formalizing their accounting, and implementing financial reporting.
What are the most common mistakes you see businesses making in regards to their finances?
1. Not understanding cash burn. The first step in managing for cash flow is to create a bottom-up financial projection using real-world variables. This provides a good gauge of how much money you'll need to get going and keep going. You also need to constantly track all of your expenses so you know exactly what your cash position is.
2. Mispricing products/services. Don't just total your costs and add in the margin you'd like to make. Consider your market position and the value of your offering. In other words, start with price and work backwards.
3. Hiring and expanding too quickly. In addition to recruitment, salary and benefit costs, more employees means additional costs for office space, equipment and supplies. Look for ways to save money on staffing: whether by outsourcing, bringing on project-based contractors, or hiring part-time employees.
4. "Saving" money by handling their own accounting and HR. Unless you are a financial pro or have deep training in the intricacies of payroll taxes, wage and benefits compliance, it's so easy to make a mistake that leads to fines and penalties. Plus, your time is a scarce resource. It's better spent building your business. Outsource whenever and whatever you can.
How can startups get off on the right foot when it comes to managing their money? What are some good habits to develop early on?
Set up a simple accounting system, track all your expenses and schedule payments so that you always pay bills on time. Staying on top of your accounts receivable and having a plan in place for managing late customer payments is also really important for managing your cash flow.
Monitor your financial performance against your budget on a monthly basis and revise accordingly. Be sure to include and track estimates for spending by department - IT, HR, office rental, marketing, legal and other professional services - and subtract them from any revenue you are earning.
Lastly, hire a tax professional to make sure you comply with your tax obligations including: federal, state, and local taxes; payroll taxes; sales taxes; and quarterly taxes.
Connect with David on Twitter, Facebook, LinkedIn and Google+.