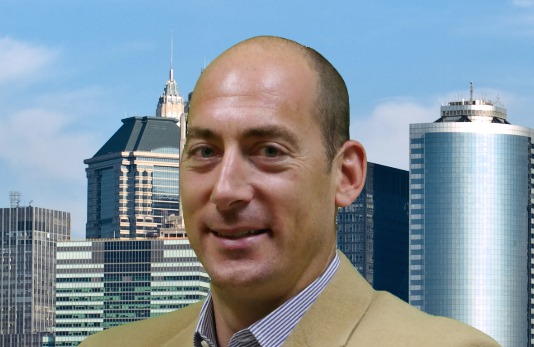 For those of us who are overwhelmed by the prospect of investing, it's tempting to just hand a portion of our savings over to personal advisors or stock brokers and hope for the best.
But David Trainer, CEO of New Constructs, advises readers to take the time to learn more about where your money is going.
While there are many excellent stock brokers, David says, most don't have access to or the time to perform the proper research on their picks. Most do not have access to or have the time to perform "Proper Research."
"Most of what passes for research is more like sales materials," he adds.
"The biggest risk is that advisors do not fully explain the true risk of certain investments - mainly because they do not know themselves because they do not have access to 'Proper Research.' "
To help you get started with doing the "proper research," we checked in with David recently. Here, he discusses investment basics and what everyone can do to become smarter investors. Read on:
What's your professional background?
I started as an auditor before moving to Wall Street where I worked for Credit Suisse before, during and after the tech bubble. My initial responsibilities were to create and implement a global valuation modeling platform for all equities that focused on true, economic earnings instead of just GAAP EPS. After successfully developing the platform for Credit Suisse, I became a sell-side analyst covering credit card and CRM Software companies. I spent a few more years on Wall Street before leaving to start New Constructs in 2002.
In addition to being CEO of New Constructs, I am a member of the Investor Advisory Committee for FASB, where I advise the board on how to rectify existing and prevent creation of accounting loopholes.
Can you tell us the story behind New Constructs?
I started New Constructs to improve the integrity of the capital markets. After seeing the degradation of stock research during the tech bubble and the damage done to investors' trust in the capital markets, I felt there would be strong demand for a research product that provided a complete and unbiased analysis of a stock.
The challenge was in how much time and effort it took to do complete analysis, which requires complete analysis of the company's financials found only in the annual reports, which are about 200 pages on average. These documents have become much more complicated over the years as well, and require strong accounting and finance expertise to decipher. It is nearly impossible for a human to fully analyze more than a few annual reports a year.
New Constructs leverages proprietary technology to help highly-trained analysts analyze annual reports cover to cover for over 3,000 companies per year. Our technology allows us to shine a light in all the dark corners of the filings and produce the highest quality cash flow and valuation models in the business.
Our complete analysis of all annual reports back to 1998 makes us confident that we provide the best protection to investors. No one does a better job of protecting investors from companies that manipulate their earnings.
What services do you offer?
Protection from companies that manipulate their earnings.
Reports and ratings on 3,000 stocks, 400 ETFs and 7,000 mutual funds - updated daily.
Monthly newsletters on the Most Attractive Stocks and the Most Dangerous Stocks in the market
Daily stock ideas and picks
Portfolio tracking and alerts
What are some basics we should know before we start investing?
"Proper Research" on a stock requires (cover-to-cover) analysis of at least five years of annual reports.
Making a truly informed decision means analyzing the entire body of financial data, not just the headlines or EPS numbers.
One of the biggest myths in the investing business is that most analysts read annual reports. They do not. They do not have nearly enough time.
What advice do you have on finding reliable advice or information on investing?
Ask your advisor how they protect you from details buried in financial footnotes. Make sure they understand what "Proper Research" is.
What is the problem with relying on financial statements for your investment decisions?
Financial statements only provide surface details of a company's financials. Critical details are buried in the footnotes.
Here's our report on the 30+ accounting loopholes investors need to be aware of whenever they invest.
New Constructs can add value as a protective overlay to ensure Morningstar has not missed anything too major by overlooking analysis of holdings.
Regulators are increasingly aware of the importance of footnotes and analysis of them in the diligence process for stocks and funds. I have lots of clients who feel that footnotes research/protection like mine is as important for compliance reasons as it is for general research quality.
What are the most common investment mistakes you think people make?
Too little research.
CNBC, Cramer, media - these do not count as research. They are good for entertainment, not research.
Wall Street is highly conflicted. Just read the disclaimers in any one of their reports. Read the whole thing and you will never trust another Wall Street report again.
What are the smartest investing decisions we can make?
Understand the risk/reward of your investment. In a world where we cannot predict the future, the best thing you can do is understand your risk and your reward potential.
The smartest investors have the best understanding of their risks.
What are your favorite types of investments?
Those with good risk/reward!
Stocks with strong cash flows and cheap valuation.
Connect with David on LinkedIn.