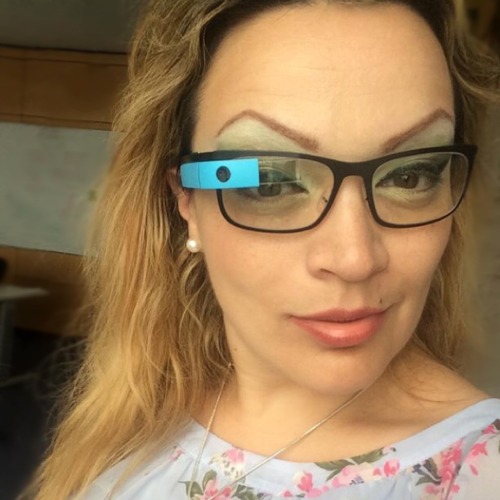 Online and mobile personal finance management have evolved in recent years, resulting in more consumers migrating to web-based banking platforms. A 2013 survey by the U.S. Federal Reserve found that 33 percent of mobile phone owners had used mobile banking within the past 12 months, up from 28 percent the previous year; and 12 percent of those mobile phone users who were not currently using mobile banking expected to begin using it within the next year. A Pew Research Center study conducted in 2013 found that 51 percent of U.S. adults bank online, up from 46 percent in 2010.
As adoption of digital banking increases, consumers should be choosy as to what types of platforms they bank on, says Duena Blomstrom, chief marketing officer for Meniga, a European PFM solutions firm.
"Consumers should demand excellence from their banks in terms of both experience and value creation," she says. "If they're giving these institutions their business and their data, they should expect actionable insights that bring them value, such as real savings."
Duena recently checked in to discuss what sets Meniga apart from other online banking platforms and offer insight into what consumers should expect from their digital banking solutions. Here's what she had to say:
Can you tell us the story behind Meniga?
Meniga was born when our CEO and co-founder Georg Ludviksson returned to Iceland after completing his Harvard MBA. Having seen the rise of the early U.S. Personal Finance Management (PFM) solutions, and in the midst of the Icelandic financial crisis turmoil, he saw the potential in bringing PFM to Europe. Meniga went live in 2009 with Islandsbanki, the second European bank to offer PFM, which has since grown to become the European leader in white-label PFM. It has 110 employees creating solutions for 20-plus financial institutions across 16 countries, including mBank, ING Direct, Standard Bank, Commerzbank and Intesa.
What banking solutions do you offer?
Meniga's goal has always been to make smarter consumers - not only through the power of PFM, but also by giving them real, contextual, relevant value offers.
There are three solutions in the portfolio: Meniga PFM, Market Watch (our real-time analytics engine for merchants), and Market Match (our PFM-driven marketing platform which sees the best results in card-linked offers in Europe).
What sets Meniga apart from other online banking platforms?
More than a software house, Meniga is a customer experience and marketing company. We pride ourselves on our passion for innovation (demonstrated by our many wins at Finovate) and inquisitive minds, which help us become long-term strategic partners with the banks we work with rather than just technology vendors.
Why do consumers love PFM? What are the advantages to adopting online banking?
While PFM was well-liked by a core group of users, it would be hard to argue that all consumers loved PFM in its incarnation of just a few years ago. But what was previously an exclusively informational, delivered-in-a-tab PFM is now much more engaging with social media integration, quizzes and peer comparison.
This newly-evolved PFM is at the very heart of the online and mobile experience, for example, in implementations like mBank's. It's actionable, insightful, and gives tangible (not just informational) value to users through next-generation features like Free to Use and To Buy or Not to Buy. These features, as well as the Facebook-like Financial Feed we presented at last year's Finovate, are game-changing in terms of taking PFM from an information-only solution to the core of users' financial lives.
In the age of massive data breeches, how secure are PFM platforms?
PFM platforms integrated with the back-end of banks are as secure as the bank's digital channels themselves. Being an integral part of the implementations of major top tier banks, Meniga has undergone extensive testing in terms of security, and has passed with flying colors.
What can consumers do to further safeguard their accounts when using these programs?
Consumers have a right to expect the same level of privacy and security from their independent PFM provider as they do from the PFM offered by a bank. The process of building trust can be arduous with new players, but consumers seem more than willing to make that investment.
What are banks doing to better protect their customers?
Banks are investing substantial amounts of time and money to ensure their customers' data is safe; this applies to all areas of digital banking, starting with transactions.
How have PFM solutions like yours changed consumers' financial behavior?
Acknowledging a need for change is one thing; actually executing on any change is another. Often, we see that a mere overview of one's finances is not enough to change behavior, however powerful the insight it may provide. Sixty-six percent of Meniga users polled have admitted that the solution has helped them see how they can improve their household finances, but only 41 percent have changed their spending behavior.
That said, PFM in its new context-driven definition holds great promise for changing the behavior of a greater percentage of users because saving and making smarter consumer choices is so much easier.
What are some of the most exciting innovations in banking that you've come across recently?
The lines of traditional banking have become blurred in the last 12-18 months in terms of both players and services to consumers. The most exciting trend we're seeing is a greater understanding of how consumer data such as enriched transactional information can change the paradigm and allow banks to compete in new verticals like advertising and commerce.
Connect with Meniga on Facebook and Twitter.