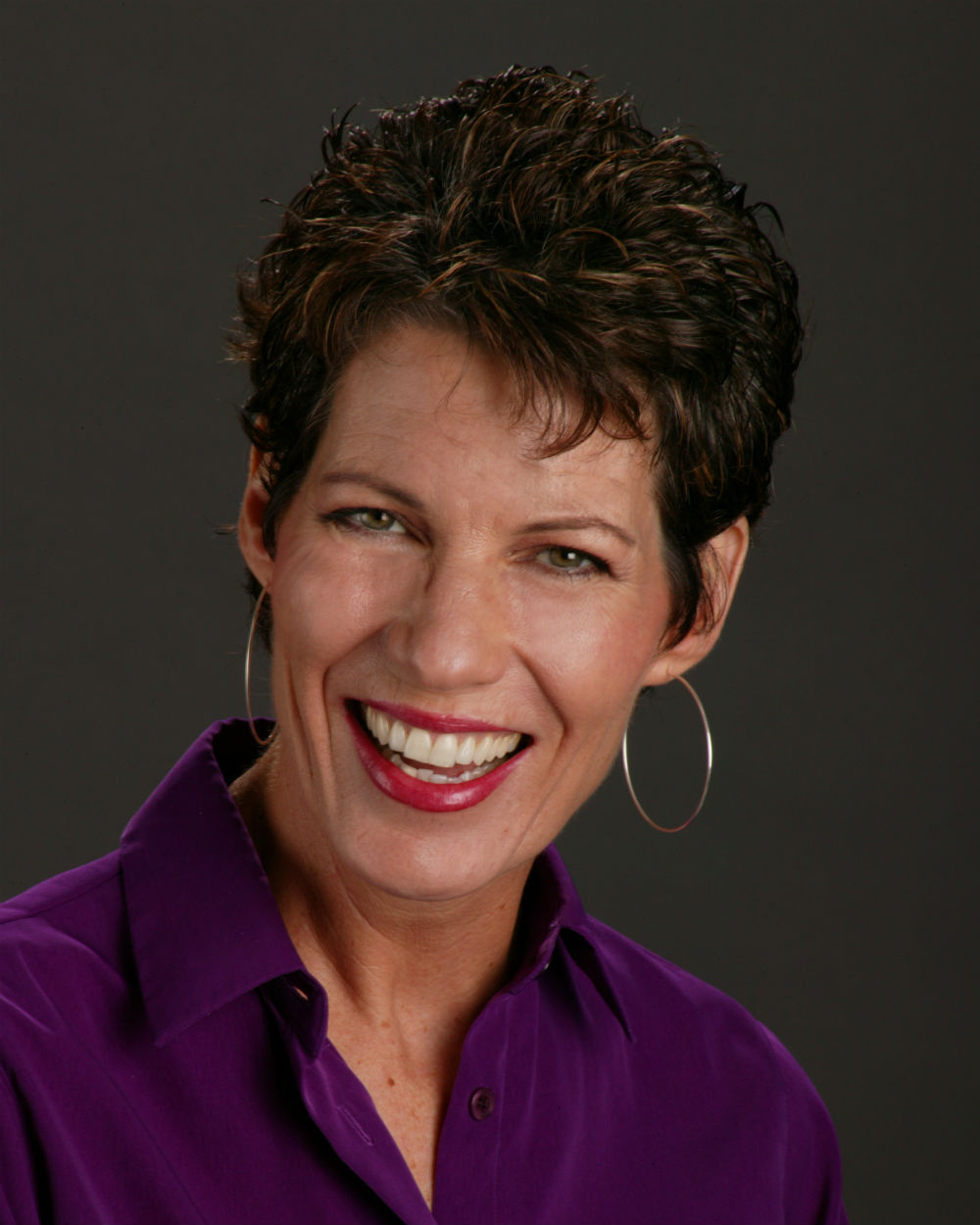 Once upon a time, Ellen Rohr quit her job to take over managing her husband's plumbing business. She had a business degree and had graduated at the top of her class. How hard could managing a plumbing business be?
Ellen Rohr learned the hard way that running a business of any size is a colossal commitment. Thankfully, she learned as she went along while keeping her marriage and business intact. The experience inspired her to start Bare Bones Biz to help other businesses overhaul their operations.
Ellen Rohr may work with a lot of plumbers and HVAC technicians, but her financial savvy stretches across industries, from the largest LLCs to the smallest startups. She took a moment to share some of her experience and financial guidance with us.
Can you tell us a bit about Bare Bones Biz? How did you get started? In your opinion, what separates you from the other financial blogs out there?
Once upon a time, I quit my real job and went to work for my husband, Hotrod, a plumber. His partner had just died from stress-related health problems at age 33. Tragic! So, having a degree in Business Admin (top of my class!) and loads of business experience, I thought I could run the business while my husband turned the wrenches. Big mistake. We dug a deep hole of debt and nearly got divorced. Luckily, I found a mentor. He taught me how to create, read and use financial reports. He taught me business planning basics. We turned our company around and started making money - lots of it. It was being like born again in business for me. My life as The Plumber's Wife has influenced every aspect of my consulting. I totally get family dynamics. My husband and I suffered when we weren't making money. I would say, "We don't have enough money," and he would hear, "I'm not good enough." Ugh. Once we started making money, we had options. We sold our business so that he could explore his dreams and I could build my own company. We stayed married and doubled our opportunities. Yay! Now, I help folks start, fix and grow their own businesses using simple systems to make more money and have more freedom.
Who is your main audience, and are there any specific concerns for your readers as compared to maybe bigger businesses?
I work with a lot of "Dirty Jobs" folks - plumbing, HVAC, electrical, cleaning, restoration companies. However, my core services are financial clean up and profitable business planning. These systems apply to any business! I relate most to service companies, especially family businesses, but I learn so much from all my clients. One of my clients owns a business that provides Corporate DJ services. Very cool! Another client is 91 years old and he manufactures and sells a delicious condiment. And the basics always apply. I've also learned that the simpler you make the systems, the bigger you can take the company. I worked with Benjamin Franklin Plumbing from startup as the president of the company. We grew from zero to 47 locations and $40 million in franchisee sales in under two years because we made the systems simple, profitable and scalable.
You started off managing a plumbing company out of graduate school. What did you learn from that experience, and how has working with smaller businesses informed your work with larger companies, as well as your consulting work?
Well, while I'm a big fan of higher education, a college degree is NOT required to be successful in business. Just sayin. What makes someone successful in business is that they use the business to get what they want. Maybe it's money or power or the thrill of the game. You can be successful in a small business if the business serves your needs and wants. That's what I love about business. Maybe you want to grow the next Starbucks. Cool! Maybe you just want to create an extra $10,000 per year to pay for family vacations and dance lessons. There are business basics that apply to every business. Create a profit. Keep a positive cash flow. Make good on your promises. However, your business can and should be a reflection of what you want. That's why my husband and I decided not to work together. Once we started the biz planning process, we realized we had different missions and goals. I wanted to grow a business because I love being part of a creative team effort. He likes working all by himself. There is no wrong in any of it. In big business and small business, the principles are the same. The results reveal the intentions and the commitment.
On the About Us section of Bare Bones Biz, you state, "You can create a profitable business - and you can do it in a weekend." How can someone start a business in a weekend? What are a couple of industries that someone looking to start out for themselves might look into?
I wrote a book called The Bare Bones Biz Plan. It's a six-week program that helps you build a rockin' business plan and springboard into a solid operations manual. It's a great program! However, many clients fell off the wagon before completing the course. Life happens! So, I considered which exercises you could use to quickly start a business plan. ANY planning is better than just hopping on the hamster wheel of business and spending the next twenty years running, going nowhere. Suppose you were to spend a weekend - about the same amount of time it would take you to plan a wedding, perhaps - and focus on these core questions: what, why, how, how much, by when, with whom, for whom - in relation to your business. It would be time well spent to gain clarity and commit to some course of aligned action. Then on Monday, prove it out. Sell something. Get some cash flowing. Service industries are easy to start over a weekend. Want to build a dog grooming company? Plan it on the weekend and sell your first job on Monday. That is the inspiration for the Weekend Biz Plan.
You also write for a host of financial publications. How does being a journalist affect the way you manage and consult with businesses?
I write what I learn and what I see impact others. Every blog or article starts with a real life situation. I travel a lot - I've been to hundreds of shops. I've been on 114 "ride-alongs" with service techs. I ask questions and listen and learn so much from my clients, especially their front line team members. If I am consulting with a client and we have an "Aha!" moment, I will share that in some way (though I aim for anonymity and discretion). However, so many challenges are universal. Profitability. Finding team members and helping them grow. Discovering your purpose. Finding financial and lifestyle freedom.
You created the Bare Bone Biz plan, a six week course on implementing a business plan. What are some of the basics you cover in that course, and how much can people hope to grow their business in six weeks by following these steps?
If you don't plan, you get planned for - by your employees, customers, family, and friends. You can find yourself at the effect of others' plans and you may not like what they have planned for you. So, The Bare Bones Biz Plan is my best advice, structured over a six week period. You could spend an hour or so a day for one week on each main area of your business. I've created exercises, forms, procedures to help you plan and implement solid business basics. The six sections/weeks are:
Setting Sight - Address the big picture stuff. Think about and document your Mission, Goals, Values, Unique Selling Proposition.
Building the Team - Consider who can help. Who does what. Craft an Org Chart, position descriptions, recruiting systems; enlist a board of advisors.
Making Money - Keep score and make money. Create your Financial Plan. I love Qbs and Mint! Use them - Qbs for Biz, Mint for personal use or if you are just starting a small biz. Adopt simple reporting procedures. Find a good CPA and bookkeeper. Build your Budget and establish financial Goals and selling prices.
Getting it Sold - Create your Marketing Plan. Energize your USP. Commit to Sales systems and procedures for consistency. Adopt a Sales Trainer.
Getting it Done - Formalize production. Craft systems and procedures for making good on your promises. Write your Operations Manuals and deliver training. Create your Top Projects list. Develop personal time management systems and engage team members to adopt them. Delegate projects that are aligned with your Mission and Goals.
Making Sure - Review progress and adjust. Create formal systems for getting back on track. Consider each area of the Biz Plan and your business to make sure the business is working for you, your team, your customers, and your community.
As you piece the exercises together, put them in a three-ring binder or create an electronic version for your computer or tablet. Then you can show your team, your partner, your family, and your investors what you have planned and how you are going to make it happen. And putting it in the binder moves it out of your head into reality. Thought becomes reality. That's how you build anything, including a business!
The punchline at the end of the process? Go through it again. Revisit the exercises, and clarify your Mission and Goals. Remind yourself why you are in business and what you want out of it. Update your Top Projects list, plan your calendar, and make something happen! In the US Armed Services they Plan a mission, Execute the mission, then Debrief the mission. And repeat that process. That's what a solid business planning process is all about. It's a business lifestyle. I try to make the process fun and easy. And six weeks gives you a chance to get into the habit of planning and executing. It's not hard to build a business. It does take some discipline! But it is fun, and can be easier than most folks make it out to be. What's hard is the hamster wheel life!
One of the main services offered by Bare Bones Biz is the business makeover. What is a business makeover, and what are a few simple things people can do to makeover their businesses themselves?
Change your thinking, change your actions, get different results. A business makevoer starts between the ears. When you are sick and tired of being broke and working 20 hours a day, you may be able to overcome the fear and inertia that keeps you stuck. When you are motivated to make your own money, or if the pain of being broke is great enough, you may choose to change. That's the key to a Makeover. Then, you can take the counsel and make some changes. I use the Biz Planning tools I'm describing here. But what gets someone to change? Ah, that's the rub. That's what makes life as a consultant and manager, leader, and biz owner so interesting!
What are some specific challenges that are facing business owners of all sizes operating today?
So often people start racking up debt to get their businesses going. If you bootstrap it, you make a sale first, then use that money to make good on your promises. I LOVE bootstrapping! I'm not a fan of going into debt to start your business. Another common problem is that biz owners are afraid to raise their prices. If you study industry leaders, most of them are the high priced providers (with the exception of Walmart). But unless you are big like Walmart, you just can't provide discount services. I teach my clients they same way my mentor taught me. Clean up the money, honey. Put a biz plan in place. My mentor was a nut about the financials. You have to keep score. Your customer pays for everything. Charge enough so that you can cover all your costs and make a profit. Be generous so that you can make some mistakes. In any economy, there are opportunities. Can you provide something that is needed and wanted? How much will you have to charge to make it work for you and your team? How can you market and sell and deliver it so that customers say, "Well, they are expensive but soooo worth it." That's the game. Keeping score is critical. You have to know when you are winning or losing.
What are some reasons people might want to consider starting a small business if they haven't already done so? Or some reasons they might not want to?
When you sell something - a product or a service - and you charge more than it costs, you manufacture a profit. You make your own money! When I figured this out, it blew my mind. Money buys options. Make your own money, and you expand freedom. Honorable, profitable business expands peace and prosperity across the planet. So, if you are considering a business of your own, do it. Pause and plan. Gain clarity, and commit to action. Then GO! As business philosopher Jim Rohn says, "For what it will make of you." If you are struggling to make ends meet, consider starting a business instead of getting a second job. You can build a business in a few hours, or a couple days a week. If there is a business in you, embrace that ambition. At the very least, you will have a story. And you could manufacture your own money! Don't's start a business if it just doesn't appeal to you. It's not for everyone. And, as part of the Biz Plan, lay out how much time and seed money you are willing to invest. Don't fall for the myth that if you do what you love, you'll make lots of money. Do what you love! For sure! And, put a Biz Plan together to make money doing it. Use Mint and Qbs to keep score so you can measure your progress and adjust the plan!
For more expert info and guidance on streamlining your business, whether you repair furnaces or manage millions, like Bare Bones Biz on Facebook, connect with them on LinkedIn, follow them on Twitter, Pinterest, and Google+, and subscribe to their YouTube channel.