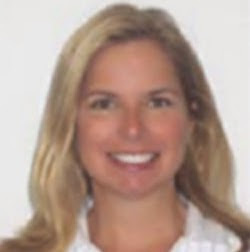 Jackie Brahney of SavingsBonds.com knows that owning savings bonds is important for an individual's financial health.
In this interview, Brahney discusses the many ways in which savings bonds should and can be used for individuals looking to diversify their portfolios, save money, and make the most out of their investments.
Discover the benefits of savings bonds in this interview with Brahney, and learn how you can take the next step to financial fitness.
 
Savings bonds have been around for a long time. What can you tell readers about the benefits of these bonds today?
Safety and security are the first things that come to mind as the major benefits of U.S. Savings Bonds. However, there are a variety of reasons it makes sense to own them. Here are five:
1. They can be purchased in denominations as little as $25 to the penny (ex $29.76), which makes them an affordable investment option for many income levels.
2. They are free from state and local taxes, though they are subject to federal taxes (and estate taxes, if applicable).
3. You can defer reporting the interest earned on the bonds until you cash them in or until they reach final maturity, normally 30 years from issue date. (Note: Interest may be due upon changing bond ownership/registration).
4. Savings bonds are redeemable after holding for just one year. The Treasury can waive the 1-year wait period due to natural disasters, such as fire, flood and earthquake in particular regions of the U.S. (Note: If cashing in prior to 5 years, there is a 3-month interest penalty.)
5. If using bonds for qualified education expenses for higher education (i.e. college), there could be major tax exclusion benefits. They may possibly even be tax-free if you meet several requirements for the exclusion.
 
Why should one invest in savings bonds?
Since first being issued in 1935, savings bonds are still backed by the full faith and credit of the U.S. government. They are also a reliable, low-risk product used for savings, a way to supplement retirement income or pay for education, and give as gifts. They will never lose money regardless of financial market conditions, even in times of deflation. Bonds offer competitive rates and often offer better tax benefits than other similar type investments, such as certificates of deposit.
Today, approximately 50 million Americans own $175 billion worth of savings bonds (Feb 2015, Treasury stat). Currently, only Series EE and Series I (Inflation) bonds are available for purchase. As of January 2012, bonds are issued in electronic format only (other than using a tax refund to purchase bonds). Both electronic EE and I Bonds are purchased at face value (meaning a $100 bond costs $100).
 
What are the benefits of purchasing savings bonds either for oneself or others?
Savings bonds offer a lot of benefits without a lot of risk. You can purchase savings bonds in smaller denominations, making them an easy way to save for most Americans. An individual's annual purchase limit is up to $10,000 in electronic Series EE savings bonds AND $10,000 in electronic Series I savings bonds, as well as "purchasing" an additional $5,000 in PAPER Series I savings bonds by directing the IRS to purchase savings bonds with one's federal income tax refund.
You can also purchase bonds as gifts for another individual. For electronic gift purchases, a Treasury Direct account is required. You can also use your tax refund to purchase paper bonds for another individual. Using one's tax refund is currently the only way to purchase paper savings bonds. (Note: bonds purchased as gifts for others do not count towards the gift giver's annual limits.)
 
How are rates on these bonds, and what kind of wealth accumulation can one expect from a savings bond?
Savings bond interest rate performance is based on financial conditions and is often tied to the Treasury market. Interest rates are announced each May and November. That rate will apply to new bond purchases ONLY for the next six moths. Currently, EE bonds (issued May 1 - October 31, 2015) are earning 0.30% and Series I Bonds are earning 0.00%. Interest accrues monthly and compounds semiannually for these bonds.
The rates older bonds receive (prior to 2005) are based on the type of bond - Series (A-D) and the better-known Series E, EE or I - when the bond was purchased, and the rules, rates and formulae in effect at the time of purchase. Paper EE bonds were purchased for ½ their face value; and once they reach face value, they will continue to earn interest for up to 30 years until they reach final maturity. In many cases, older bonds earn very favorable interest rates, and may be the better overall performers in a portfolio.
Note: Since 2005, Series EE savings bonds earn a fixed rate of interest for the first 20 years. The government MAY change the interest rate for the remaining 10 years of the bonds' 30-year life. The government claims they will notify the bond owner what the new rate will be prior to the bond entering the last 10 years. (We have yet to see what the rate will be based on this rule). The Treasury guarantees that an EE Bond will double in value within 20 years. This translates to an EE Bond earning at least 3.30% with current financial markets/rates in effect.
Series I Savings Bonds are Inflation bonds, comprised of a fixed rate of interest (currently set at 0.00%) that remains the same for the life of the bond, along with a variable interest rate (currently 0.00%) that can and likely will change every 6 months.
Important Note: The variable semiannual inflation rate for Series I savings bonds is based on changes in the Consumer Price Index for all Urban Consumers (CPI-U). When these interest rates increase, it is likely the Series I bond variable interest rate will increase as well. May 1, 2015, marks the first time that Series I savings bond interest rates were set at 0.00%.
 
What services does SavingsBonds.com offer?
SavingsBonds.com offers first-time users a complimentary savings bond calculator providing cash in values, current interest rates, timing and maturity information for each bond via a printable, color-coded, personalized Savings Bond Inventory Report, along with an easy to understand "what this means to you" legend. This is a perfect verification report to bring to a bank or financial institution when cashing in bonds since banks sometimes make mistakes.
For individuals holding onto their bonds, the SavingsBonds.com VIP Membership is the only bond management service available that helps bond owners maximize their investment and avoid losing money via their current Savings Bond Inventory Report, along with their monthly summary e-Alerts! Reports and access to a unique Cash In Report to help determine the best bonds to cash in from their portfolio. Option Daily Bond Tips are also available via video or text format.
SavingsBonds.com also offers a comprehensive website that has an extensive information center, videos, and various links to government forms and buying bonds.
 
What are common financial pitfalls people with savings bonds may encounter?
Every year, millions of bond owners forfeit interest and lose money with savings bonds, since most investors do not properly manage their bonds. Here are the top three common pitfalls:
1. Arbitrarily cashing in bonds in a portfolio. Not knowing a bond's interest rate and next interest posting date often results in cashing in bonds earning the highest interest rates in a portfolio, while holding onto poorer performers and cashing in at the wrong time. Cashing in some older bonds just one day early could result in a loss of 6 months worth of interest.
2. Holding onto bonds that have reached final maturity and are no longer earning any interest. There are over $16.7 billion worth of bonds earning zero interest.
3. Cashing in bonds without understanding the potential tax implications. This can often result in unpleasant, unexpected surprises at tax time.
 
What are the benefits of your savings bonds calculator?
By using the SavingsBonds.com complimentary bond calculator, users will know what their bonds are worth, the interest rates they are earning, and pertinent financial information such as maturity and taxation amounts. If bond management is requested, information will be stored on the company's safe and secure servers, with no need to re-enter bonds or do any type of backup. If serial numbers are entered, replacement of lost, stolen, or destroyed bonds is much quicker and simpler.
 
What three things would you recommend to someone interested in purchasing savings bonds for the first time?
1. Determine whether a Series EE Bond (which locks in the interest rate for at least 20 years) or a Series I Bond (which combines a fixed rate portion along with a variable rate which changes every 6 months) is the best option based on the interest rates and market conditions available at the time of purchase.
2. Consider reporting the interest earned annually on the bonds (amounts are easily obtained with bond management services). With this option, at the time of redemption, there may be no need to pay any federal income taxes. Once interest is reported annually, it must be done every year thereafter on all bonds, including new purchases.
3. Carefully determine how the bond should be registered (ex: adding a co-owner or wanting to transfer the bonds to a spouse or heirs while alive). Changing ownership or registration on a bond may create a taxable event at the time of the transfer. If a co-owner or beneficiary is added, they must also have a Treasury Direct account and the co-owner must be authorized to make transactions.
 
Please share anything additional you would like readers to know.
All savings bonds do not perform the same. It is important for investors to know when the bond(s) were purchased and the series of bond in order to determine the rules, rates and overall interest rate performance of each bond. While simple to purchase, bonds are not that easy to understand. Savings bonds, like most other investments, should be managed to maximize the portfolio return and avoid costly mistakes.
Many investors are contemplating converting existing paper bonds into electronic format bonds. Investors should be aware that when any electronic bond reaches final maturity, the bond will be automatically redeemed and a 1099-INT will be issued. All of the interest earned (the difference between the purchase price and the cash in amount) should be reported on one's federal income tax return.
Depending on the amount and financial circumstances, it could affect social security benefits. Paper bonds do not automatically receive a 1099-INT when the bond reaches final maturity (although IRS Regulation 550 states that you should report the interest earned on all matured bonds in the year the bond reaches its final maturity or was cashed in, whichever occurs first).
Follow SavingsBonds.com on Facebook and Twitter.