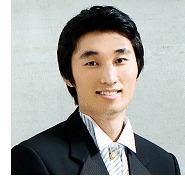 The stock market is not just for CFOs and the independently wealthy. Anyone can buy in, for a lot or a little. The trouble is having the time, and the knowledge, to know where to begin.
Jae Jun began the website Old School Value to fill this need. He developed an innovative stock and corporate analysis software that can deliver quick insights as to whether or not a stock is a good value.
Jae Jun took a moment to tell us about his company's genesis, also sharing insights into some aspects to look at to decide for yourself if an investment is a good value.
Can you introduce us to Old School Value?
Old School Value is a stock analysis software tailored toward investors who invest on the belief that a stock is a tiny piece of a real business - the type of investing preached by Warren Buffett. As an investor based out of Seattle, I originally started Old School Value as an investment blog writing about stock picks and how to analyze companies. The problem was that having a day job and trying to manage your own portfolio is tough. The only time to do it was at night or the weekends, and I was spending way too much time in front of the computer to learn about all these companies. It became obvious that I needed a better system and process to quickly analyze and understand the stocks I should be buying or staying away from.
Who is Old School Value's main clientele, and how do you meet their particular needs?
If you understand that buying a stock means you are purchasing a tiny sliver of a company, then you are a value investor that fits into the Old School Value audience. By automatically providing deep fundamental data about a company and then performing all the calculations to tell you how much a stock is worth, you can determine whether a stock is a buy or a sell. It's for people who appreciate bottoms-up analysis. Instead of trying to determine the price of oil three months later, and how it will affect the economy, bottoms-up analysis simply looks for the oil companies that are able to withstand difficult periods so that whenever oil prices stabilize, the company will bounce back.
Why did you decide on the name Old School Value?
It's a simple play on two words: "Old School" and "Value."
The core foundation of Old School Value is to use the teachings from the great investors. The techniques and analysis methods are not new. They have been around for decades and proven. That's where the "Old School" comes in. With the focus on value investing, it made sense to add "Value" to the end.
Old School Value is a deep, all-in-one stock analysis software for value investors. What are some things that OSV looks at to determine value? How can people seek out this data for themselves, to make their own value assessments?
Old School Value uses a lot of accounting models to really test the quality of a company. Instead of focusing on what everybody else looks at, like the PE ration or PB ratio, the Old School Value analyzer looks at things like the cash conversion trend. By looking at the cash conversion performance, you can gain deep insight into how management is handling cash, whether there are issues with collecting money from customers, whether there is a sudden bloat of inventory. These are concepts that are vital to a real businesses yet ignored in the stock market as people focus on making quick money.
All the numbers to calculate things like the cash conversion cycle can be found in the financial statements. The difficultly is being able to get all the required data and then manually plugging it into a spreadsheet to get the numbers. It's a lot of work. That's why I believe in automating the tedious tasks as much as possible.
How much time does someone stand to save by using your software? What are some other things they could do with that time?
If I generalized and grouped investors into two types, they would be 1) the high-level analysis investor and 2) analytical investors.
Most people fall into the first category because it is a ton or work. These people usually look at some basic numbers and then rely on other investors' analyses and make a decision.
On the other hand, analytics investors spend anywhere from hours to weeks studying the company. When analyzing the numbers by hand, a conservative number is four to five hours. However, the Old School Value analyzer helps you understand just as much and more in under 10 minutes.
Instead of sinking four to five hours just to verify numbers for one stock, you could go through about 20-30 stocks in the same time. When it comes to investing, if you want to outperform the market, the person who turns over the most stones wins.
Another reason you offer for using Old School Value is to focus your time on qualitative analysis to make better business decisions. What are some of these qualitative aspects, and what are the benefits of focusing on them?
The challenge and lure of investing is the quest to find that wonderful stock. If everything was strictly based on numbers, it would be so easy to find the best stocks. However, businesses are unique and each one has its own set of rules and risks.
By reducing the time needed to play with numbers, you could be researching about the CEO's track record, listen to some quarterly conference calls to get a better understanding of how management presents their company, learn more about the industry the company is in.
All this extra knowledge gives you insight into the company and industry, which is valuable for the future companies that you look into.
Could you give us a brief breakdown of how Old School Value works? What are some of the data points it measures?
Let's say you currently have Apple (AAPL) in your portfolio. How do you know when to buy more if it drops? Or at what price is it considered expensive? You would then enter the ticker (AAPL) into Old School Value to get not only the fundamentals like ROE, ROIC, EV/EBIT and other metrics, but also several valuation models that tell you what the stock is worth. Old School Value uses a DCF to calculate the value of the stock. It also uses multiples to calculate the value as well as other models to help you understand when to buy and sell. By knowing the intrinsic value of a stock, it gives you confidence in making better decisions instead of being fearful.
Old School Value imports quality data. How does the software determine what data is quality or not?
We use data from Edgar Online, which provides data to Yahoo Finance. The great thing is that the data is updated regularly and matches what the company submits to the SEC.
Have you noticed any particular stocks, funds or markets that have been performing particularly well? What are a few safe and stable investments people might consider?
The market has been on a massive bull run since 2009. Apple is always a good bet with their dominance in the electronics industry. Along with all the cash they carry on their balance sheet, it's a safe bet if you are able to invest and ignore the daily price fluctuations.
Another one is Amerco, which is the parent company for U-Haul. It has a massive competitive advantage with its fleet being readily available anywhere. U-Haul is synonymous with DIY moving, and with the way the current management is able make smart capital allocations, it's a very good long-term bet.
Are there any other websites or apps you recommend for value investors, or just for finances in general?
For conference calls: EarningsCast
For EPS estimates: Estimize
For budgeting and personal finance: Mint
For SEC documents: SEC Live
For financial data and news: FINVIZ.com
For automated passive investing: SigFig
For stock charts: TradingView
For more updates from Old School Value, like them on Facebook, and follow them on Twitter and Google+.