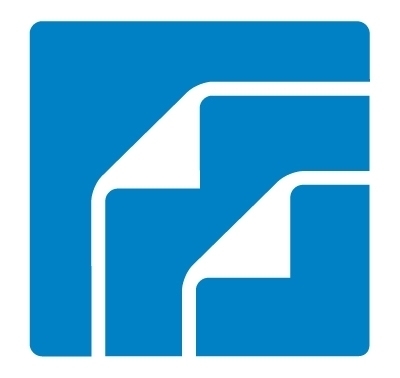 Starting your own business has always been a daunting proposal, with a steep learning curve and lots of details you didn't even know you needed to know. In the current digital climate, the information a small business needs to know, starting out, has grown exponentially.
Thankfully, there are more resources for business owners of all sizes to help level the playing field.
BizFilings by CT specializes in helping businesses incorporate online, as well as helping them flourish, once they have done so. Jennifer Friedman, CMO of the small business segment of CT, took a moment to answer our questions about why a business needs to incorporate digitally, as well as some fundamental information about how to do so.
How did CT get started? What is your main goal?
CT's origins date back to 1892 when the Corporation Trust Company of New Jersey was organized, and since inception, we've gone on to provide registered agent and compliance services to hundreds of thousands of businesses. CT was formally acquired by our parent company, Wolters Kluwer, in 1995, and our main goal is to help entrepreneurs and aspiring business owners navigate the complex legal and compliance landscape that accompanies business ownership. We strive to be a strategic partner and resource for our customers in helping them achieve long-term success.
Business ranging from puppet companies to restaurants have used CT's small business services. What are some of the main industries you've worked with, and what are some of the differences between specific types of businesses?
CT works with a variety of businesses across myriad industries. The basic tenets of good business translate across industries, those being the importance of properly incorporating and expanding your business according to the appropriate state guidelines; appointing a registered agent; and meeting various filing, fee and compliance deadlines to maintain good standing. Certain industries do, however, have specific requirements; for example, restaurant owners have more exposure to liability than many other types of businesses, and so protecting personal assets is extremely important. For this reason, many restaurateurs many choose to incorporate as an LLC as opposed to another business structure.
CT helps people to incorporate online. Can you give a basic description of what that means, and what are some distinct issues that online businesses need to be aware of?
The process is very simple. We offer a number of formation packages. Customers can choose their preferred package based on the specific needs of their business as well as state requirements. Then, following a phone consultation with a CT specialist to ensure the information is correct, we prepare and file all necessary paperwork with the state. Once a customer received their official documents by mail, they're ready to start doing business.
In your article "Starting a Business Basics," you state, "Starting a business of any kind takes a great deal of preparation." What are a few basics, for people who are just considering starting out?
We actually conducted a survey of recent college graduates that gauged their knowledge around the basics of starting a business, and our results can really be applied to any aspiring entrepreneur. For those just starting out or considering starting their own business, there are five basics to keep in mind:
Decide the state in which your business will be based, as the amount of information that must be disclosed will vary. Choose an original name for your business. It must be unique, and it must be designated with "Inc." or "Company," etc.
Obtain a domain name. The WHOIS database of domain names will tell you if your name is available.
Incorporate. This is a critical step to starting your business, as it will only legally exist when Articles of Incorporation are filed with the Secretary of State, and the state accepts the Articles.
Educate yourself on necessary compliance requirements. For all organizations, the regulatory landscape is growing increasingly complex, and it is important to stay on top of requirements.
There is a section of CT where you discuss the basics of different types of businesses. Can you give a brief overview of the most common types of business, and some reasons why people might want to select one over the other?
There are many types of business structures, the most common being LLC, S Corporation and C Corporation. There are differences among the three entity types, especially on taxation. Both corporations and LLCs will "pass through" company income and losses who report and pay taxes on their individual returns. However, corporations must allocate income and loss based on ownership percentages, while an LLC's operating agreement controls that allocation.
A recent addition to our incorporation offerings is the option to operate as a benefit corporation. This structure allows entrepreneurs to pursue social goals as well as profits, while offering the tax benefits and personal liability protection of traditional corporations.
Business owners should consider the characteristics of different types of formations, to determine what business structure is best for their company between LLC, C Corp, S Corp, non-profit and other entity types. It is also important to consult a trusted advisor such as your lawyer or CPA.
CT also features business management services, in addition to starter packages. What are some reasons that business owners might consider going with an outside management company?
Business formation is just the beginning. Once businesses are up and running, they need an expert to ensure the business remains compliant and in good standing, especially as operations grow and expand into new states. Good standing is critical, as losing this status can result in lost business and even a company being dissolved. Partnering with an expert for compliance services, including business licenses and ensuring all state filing and fee deadlines are met, will ensure a business owner doesn't have to face the negative consequences of falling out of compliance. This becomes especially important as businesses grow and expand into new states, as filing deadlines will vary by state and small businesses must meet the requirements for each state in which they do business.
In your post "10 Steps to Starting a Small Business," you recommend preparing a business plan as an important first step. Can you give an example of a basic business plan, and some reasons why this is essential for a business's success?
At a high level, a business plan should define your business, products and services, and outline your goals, operating procedures and competition. A business plan should also include a marketing approach so people know what you're offering and how to find you. Preparing this roadmap ahead of time will not only ensure you stay on track, but also if your company needs funding from a traditional loan or venture capitalists, a business plan will be required.
What are some advantages of entrepreneurship, in your opinion, and with the current economy being what it is, what makes this a viable option?
Entrepreneurship has always been the backbone of American business, and with good reason, as owning your own business comes with a number of benefits. People are attracted to entrepreneurship for a variety of reasons - they like the idea of being their own boss and the flexibility this offers, the potential for additional income as well as the personal pride that comes with "making it on your own terms."
For aspiring entrepreneurs, there are a number of resources available to help make their dreams a reality. In addition to taking advantage of the tax deductions offered to small businesses, owners should also consider the possibility of pursuing government contracts. Last year alone, small businesses were eligible for hundreds of billions of dollars in federal contracts.
How important is social media for businesses, whether established or starting out? What are a few basic best practices for using social media as a business? Are there any essential resources or apps that you're aware of, that business owners should be using?
Social media is critical for businesses both established and starting out in order to spread awareness and drive engagement with their audiences. It's important that businesses using social media remember to be human even when posting from official accounts. People enjoy engaging with brands that have a personable voice and tone. It's also a good practice to create engaging content with photos and videos so people want to share with their networks.
Third-party listening platforms like Brandwatch can help business owners better determine industry influencers and audiences most active on social so that campaigns can be tailored accordingly.
Have you noticed more people starting their own businesses? Do you feel like the economy is improving? What are a few industries people should be keeping an eye on in the coming year?
We've definitely seen optimism increase steadily among small business owners over the past couple of years. Just last week, Bank of America released their annual State of Small Business Survey showing 45 percent of small business owners believing economic conditions will strengthen in 2015, as opposed to 41 percent last year.
According to a survey we conducted earlier this year among recent college grads interested in starting their own business, the top industries for doing so included technology, education and food service. We found these to coincide with other industries that rank the best for aspiring entrepreneurs as identified by IBIS World according to barriers to entry, the cost of startup and projected growth through 2016.
For more insider info and expert guidance, link BizFilings by CT on Facebook, connect with them on LinkedIn, and follow them on Google+ and Twitter.