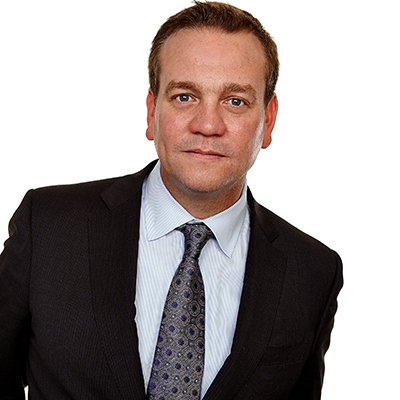 On their website, the people behind Pure Financial Advisors Inc. say they want to be accessible to a variety of income levels - rather than only catering to those with a high net worth.
President Joe Anderson says that now more than ever before, people need financial planning assistance.
"There are thousands of baby boomers turning 65 every day for the next several years and most are unprepared to maintain the lifestyle they are accustomed to," he says. "There is also a lack of advice for individuals that don't have substantial assets, where we feel that they need the most help."
Joe recently checked in with us to share how Pure helps these individuals, and to offer advice on what we should all be doing to shore up our financial future. Read on:
Tell us about Pure Financial Advisors ... what services do you offer?
Pure Financial Advisors is a fee-only registered investment advisor offering financial planning and asset management services with a tax-centric focus. Services include retirement planning, tax planning, cash flow analysis, risk management, estate planning and asset management.
What sets you apart from other financial advisors?
All of our financial advisors are salaried planners. No commission is made from any sale of financial products or for managing assets. This ensures that all advisors are purely seeking what is in their clients' best interests.
Our firm utilizes comprehensive tax-planning strategies when creating all financial plans, and our investment strategies are tax-efficient. Some tax-planning strategies include asset location, tax loss harvesting, Roth conversions/re-characterizations, donor-advised funds and strategies for reducing taxes on real estate transactions. With careful tax planning, retirees can pay a 15 percent tax rate even if they're living a 25 percent bracket lifestyle.
What is your investment philosophy?
At Pure, we attest to a long-term prudent investment strategy based on 50-plus years of Nobel prize-winning research. We build portfolios based on the science of capital markets. Decades of time-tested research guide the way.
We believe that capital markets work. Markets have a long history of rewarding investors for the capital they supply. Classical investment approaches attempt to outsmart the collective wisdom of all market participants by trying to identify and predict pricing "mistakes." Academic research illustrates that these approaches are costly and often futile. As these predictions often fail, investors are exposed to the risk of missing out on the strong returns that markets provide. Our investment philosophy allows us to harness the power of capital markets.
What are your favorite types of investments?
Low-cost, passively managed mutual funds, because academic studies show that active managers rarely beat their benchmarks; and the focus should be on allocations of assets, keeping fees low, rebalancing and tax management.
What areas of personal finance do you think Americans could use more education? Where do you think are the best places to learn about these topics?
People should continue to learn as much as they can, as all areas of finance are important. Everyone should understand how to create an overall portfolio that fits their needs, how taxes are going to impact their retirement income, the best combinations to take Social Security and their insurance options in case something bad happens. To learn more, people should consult an expert.
What tips or advice can you offer on finding a financial adviser to work with? What should we look for? What should we avoid?
It's important to look for an advisor that has experience with your situation and available resources. Look for an advisor that holds credentials, such as CFP® or CFA. Credentials are not only an indication of qualification, but also an indication of a commitment to you as a professional. It's helpful to understand exactly how the advisor is paid. We recommend fee-only advisors, since they charge a flat fee on their services rather than taking commission.
Another thing to look for is whether the advisor holds the fiduciary standard, meaning that by law they are obligated to do what is in the client's best interest.
What are the most common mistakes you think we make with our money?
Using emotion to dictate investments. We often see people buying high and selling low when it's best to do the opposite. People get scared when the market drops and the fear entices them to get out. Then when the market goes up, people feel as if they're missing out on opportunities and decide to purchase more investments. These people are buying at the wrong time: when the prices are the highest.
Why are goals so important when developing a financial plan?
Most people do things backwards. They buy hot stocks, get the best mutual funds, or adapt some creative investment strategy; and then they back in their financial plan. We feel you have to start with your goals in mind to determine how much money you need to save, how much income you should produce, how your portfolio should be constructed and the tax implications of all of it. If you do that, there's a higher probability of accomplishing any goals you set, and you're more likely to be able to maintain the lifestyle you want to live.
How often should we revisit and revise our plans?
Goals don't change often, but your surroundings are always arbitrary. Tax laws change, the market is volatile, events affect the economy, etc. To make sure you're on track and maintaining discipline, you should revisit your plan three times a year.
Connect with Pure Financial on Twitter, Facebook, LinkedIn, Google+ and YouTube.