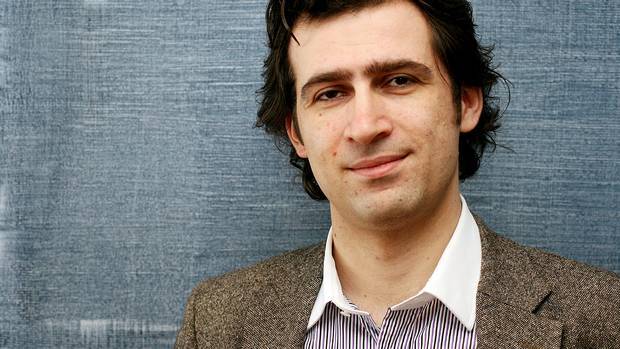 Toronto's real estate market is booming despite the fact that they have more demand than houses, a fact which helps to keep home prices high - sometimes unreasonably so. While a trusted real estate expert is always a good idea, when trying to move to a new city or upgrade your living situation where you currently dwell in Toronto's diverse and shifting marketplace, expert guidance is practically mandatory.
John Pasalis is an expert on Toronto's real estate market. He is the founder of the Realosophy Real Estate brokerage, as well as the author of the Move Smartly blog.
John Pasalis gave us a behind-the-scenes glimpse into Toronto's many different neighborhoods - what's hot, and what's not - and also provided some insights on distorted facts and figures, which will help the savvy investor to find the best imaginable deal.
 
A recent exclusive piece for The Globe And Mail by Realosophy Realty Inc. Brokerage showed an increase of 8% increase in sales price and a 6% increase in sales from last year. First of all, what are some reasons for the increase? How is the housing market in Toronto these days?
The main driver behind Toronto's strong real estate market is an imbalance between supply and demand for houses. The Greater Toronto Area (GTA) has roughly 100,000 new people moving into the city every year, but we are not building enough houses to keep up with the demand. This imbalance is greatest for low rise houses (detached, semi-detached) since only 1/3 of all new homes completed each year are low rise houses as opposed to condominiums (condos) which currently dominate the new construction market.
The relative increase in condo stock is in part due to governmental policy to promote high density building (for example, through the Places to Grow Act), but land scarcity is probably the key driver of why developers haven't built more houses. While the building of condos has successfully introduced more options into the housing market (particularly as our rental housing stock hadn't increased since the 1960s), when it comes to houses, there just isn't enough supply to meet consumer demand in that segment of the market.
 
The most drastic reduction in sales price I noticed comes from Rural Whitby, with a stunning 74% decrease from last year. What are some other areas that have been experiencing some strong fluctuations? Are there are any neighborhoods that might be particularly good for people looking to get into the Toronto area?
It's important to take all short-term real estate stats with a grain of salt. The strong fluctuations we see in some areas are typically driven by one of two factors. In the case of Rural Whitby, because very few houses sell there each year, one very high end sale in 2014 was able to significantly skew the average price. In areas that have a mix of houses and condos, if more condos sell in the current year compared to last year, this will typically pull the average price down because condos are generally less expensive than houses.
Toronto has undergone substantial revitalization at the neighborhood level over the past decade that has resulted in a number of lower-priced but attractive options opening up across the GTA. For starter homes, I like Woodbine Heights, Wallace Emerson and Oakwood Vaughan.
 
For tips on saving for a new home, check out Mint today!
Does it seem like people are relocating to the suburbs, and if so, what are some reasons for that? How easy is it to commute into Toronto proper from the suburbs? Is the Toronto area a car-centric culture, or is it friendlier to mass transit?
We generally mean two things by the term "suburbs" in Toronto. One is the "inner suburbs:" areas that were formally amalgamated into the City of Toronto over 15 years ago which have already seen an increase in home prices, particularly in neighborhoods along our North-South and East-West subway lines. These areas combine the ease of family living (detached houses, bigger lots) with urban amenities such as the subway (the fastest mode of public transit within Toronto).
We've also seen an increase in demand in Toronto's outer suburbs, which are the towns and cities lying adjacent to the west, north and east (comprising the Greater Toronto Area or GTA); and again, this is mainly because home prices in Toronto and its inner suburbs have appreciated at a faster rate, pushing people to broaden their search to include the outer suburbs. As the average price for a home in Toronto compared to the suburbs widens, the suburbs will offer buyers more value than they did ten years ago. You will find substantially bigger houses on larger lots then you would find in Toronto. And I should say that for some buyers, there is a consumer preference for the newer-built houses and wider roads of the suburbs than the older houses and crowded street parking typical of Toronto proper.
Commuting to downtown Toronto from a suburb is relatively easy provided you live close to a GO station, Toronto's intercity commuter rail. But the GO takes commuters to and from one main location downtown, Union Station; so getting from your suburban home to anywhere else in Toronto (or anywhere else in the suburbs) is not easy, making the car the dominant mode of transport in the suburbs. The provincial government has set up an agency called Metrolinx to improve on this, and local governments are making their own efforts; but we have yet to see any substantial progress when it comes to making public transit a more viable option in the suburbs.
 
Some reports say that homes from the '80s and '90s tend to stay on the market longer, since they're not old enough to seem vintage but not new enough to seem modern. Is this true in your experience? Is this something people could keep an eye on if looking for a bargain in the Toronto area?
We definitely see homes built in the 1980s staying on the market longer than average, in particular in older Toronto neighborhoods. Many buyers looking to buy in the city like the architecture and design of the century old houses in many downtown neighborhoods. The few houses downtown that were built in the 1980s are more reminiscent of the type of home that one might find in the suburbs, which is not what many downtown buyers are looking for.
For those whose preferences are not as fixed, I do suggest that buyers who want a larger detached house will find more value in looking at newer builds.
 
A 2013 post in TheStar.com lists five things real estate agents might not tell you. In your experience, what are some things a real estate agent might withhold? And can you give an example or two of what the right questions to ask might be?
The best question a home buyer can ask their agent is, "What can you tell me about this home that is not in the MLS listing?" The MLS (Multiple Listing Service) and its associated website, realtor.ca, is simply an advertising platform for home sellers (and their agents); yet most home buyers and their agents simply rely on whatever information the seller's agent is advertising about a home (known as a listing). When you are a buyer, your own agent should be doing research about the home you're considering buying, including researching the ownership and previous sales history, verifying whether the parking advertised is legal, checking to see if the recent renovation to the home is legal, advising on the quality of the neighborhood, etc. This type of due diligence can make the difference between buying a great house or a future money pit.
 
In another recent post for The Star, they posted an article about four couples finding homes for less than $500,000 in the desirable "416" neighborhood. What makes the 416 so attractive? And what are some things for people to look for to find these kinds of bargains for themselves?
416 is a short-hand for Toronto proper (as opposed to the suburbs); it comes from the phone number area code that was once exclusively associated with Toronto (there are more area codes now). A shift in consumer lifestyle preferences for urban living and growing commute times between downtown Toronto and the suburbs has driven what we sometimes call the "Manhattan" effect, with many people trying to buy within a finite boundary - that boundary in Toronto being the area between Eglinton to the north, Victoria Park to east, Lake Ontario to the south and Humber River to the west.
Given how competitive it has become to buy a home in this area, many buyers are looking for a good value neighborhood to help them get onto the ladder. To do this, you first want to identify all the popular up-and-coming neighborhoods that are regularly highlighted by the mainstream media, and then you want to go and visit the slightly more affordable neighborhoods right next to them. These lesser known neighborhoods tend to offer good value, in part because they are a bit more under the radar and because they start to change for the better as they attract buyers priced out of the established pockets next door.
With both "up-and-coming" and "next up-and-coming" neighborhoods, you want to be sure you understand why a particular neighborhood is predicted to do well. If there are no obvious reasons other than a marketing effort by a condo builder, you want to be wary, as some "up-and-comers" fail to arrive. The best reason is spillover from a high demand area as I mentioned. Other reasons may include proximity to the subway. And even with a neighborhood that is a better bet, you need to be honest with yourself; can you live with not having a local grocery store for a few years?
 
The University Of Toronto recently produced a map that highlighted the density of air pollution in various Toronto neighborhoods. How much of an issue is pollution in Toronto? Is it a fairly clean city? Where are some of the greenest places to live?
Toronto is a relatively clean city, so fortunately pollution is not a major factor that influences most consumers' buying decisions. Toronto is also a very green city, with many parks, rivers and trails for people who enjoy the outdoors. Two of the greenest neighborhoods in the city would have to be Riverdale and High Park; Riverdale because of the two large parks in the neighborhood (Riverdale and Withrow) and its access to the trails in the Don Valley down below - you'd never know you were in a city - and High Park because it's home to one of the city's largest and most picturesque parks (also named High Park) that is beloved for cherry blossoms and outdoor theater.
 
In your experience, does it seem like millennials are starting to enter the housing market or will be soon? And do you have any advice for people who hope to own their own home someday, as far as starting to save and budget now?
Millennials are definitely eager to get into the housing market, but the price of Toronto houses has made it unaffordable for anyone other than dual income households. Condos are becoming more of a first option for first time buyers, including dual income and single millennials.
My advice for would-be first time buyers is to cut your expenses as much as possible and put the money you're saving directly into a savings plan for your down payment, so you can see it grow and stay motivated. I see many recent university grads opting for a more luxurious lifestyle, spending $1,800 per month to rent a one bedroom condo in a new building when they could rent an apartment in an older building for a fraction of what they're spending. Saving for a down payment does require a bit of sacrifice in the short term, and it's easier to do this before you upgrade your lifestyle.
For more updates from Move Smartly and Realosophy, like them on Facebook, and follow them on Twitter.