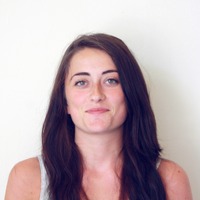 The phrase "clipping coupons" may conjure images of huddling over sprawling Sunday newspapers full of four-color full-page ads from discount grocers and used car lots. It's not a glamorous image.
Online coupons are a whole different story, however, with many of Earth's biggest and fanciest retailers offering special incentives, knockdowns, rollovers, and clearances. You can get coupons for airfare, steak and lobster dinners, and free camping supplies... if you know where to look.
The website Flipit.com does all of the work for you, with hot deals from all over the world in one convenient and easy to navigate website.
We talked to Flipit.com's Katie Peterson to find out the best ways to save money with online coupons.
 
For those who aren't familiar, could you introduce us to Flipit and tell us a bit about how it works?
Flipit.com is a global online couponing service that provides shoppers with discount codes to use at thousands of stores around the web. Flipit works in partnership with brands big and small from all over the world in order to provide a whole host of unique codes that instantly deduct a discount when entered at checkout.
As well as being an online couponing service, we also run a money-saving blog called Flipit Plus, which features savings guides, "How Tos," and general couponing-related articles courtesy of our team of deal spotters.
 
How are online coupons different from the sort of paper couponing that shoppers have been practicing in the US since the 1900s?
Over the last decade or two, the internet has completely revolutionized how the world shops and saves, and couponing has evolved a lot since online shopping became commonplace. Couponing today involves a lot less labor work than it did before the internet; searching through magazines and tearing out any coupons you could get your hands on was the typical method, as well as collecting coupons from stores and obsessively checking the expiration dates to make sure they're still usable.
The internet has completely transformed this process, because now shoppers are able to simply search online for the most specific deals suited to their tastes, and the discount is just a click or two away. Not only this, but our editors spend a lot of time checking the codes we have available on our site to ensure that if a coupon is already expired, you won't find it on our site.
 
Would you say that your user demographic mostly consists of frugal shoppers, or is this a stereotype now in the past?
Again, I think we have the internet to thank for the fact that this concept has now completely changed. Although we are great advocators of frugality, this is no longer what couponing is all about. There are a whole spectrum of reasons why people enjoy couponing, and sometimes this even involves a bit of upselling and conversely spending more than you'd intended to in order to achieve more bang for your buck.
For example, say you were planning a trip to NYC and you wanted to reserve a double room at the Hilton hotel. A quick search online could reveal that for $50 more, you could use a coupon code to get upgraded to a penthouse suite for the night. In this case, you've ended up spending a bit more than you'd planned to, but you're also getting a completely different level of experience that you might never have been able to afford without using a coupon code.
 
Can you explain the difference between online couponing companies like Flipit and daily deal sites such as Groupon?
Daily deal sites (or "group buying" sites as they are also sometimes called) work by sending out daily emails with aggregated lists of offers from partnering brands or stores which are able to offer a certain product or service at a fixed low price - provided that they are able to sell a certain amount of that service or product.
Couponing sites work very differently from this. We don't contact you (except maybe once a month with our newsletter detailing some of the best codes available for that month - and this is only if you choose to receive the newsletter), but rather you come to us, and we try to provide a code that will help you save on what you're looking to buy online.
The most important difference between us and daily deal sites is that the shopper is much more in control of what they spend their money on. At the height of daily deal site popularity, we found ourselves dining in restaurants we'd never felt compelled to set foot in previously (and now we know why), and began snapping up deals on useless items we never knew existed until we saw them advertised at 20% off the regular retail price.
Alternatively, using a coupon code puts the emphasis back onto the idea that you pay exclusively for what you already want or need from online stores, but at a better price - rather than being presented with undesirables that seem momentarily attractive because they're heavily discounted.
 
Flipit also has a number of exclusive coupons, which suggests that companies are eager to be featured on your site. How might business owners benefit from being listed on Flipit.com?
Couponing sites are great marketing for businesses big or small, but we're particularly useful for SMEs (small to medium-sized enterprises) due to the fact that we offer affiliate marketing services that are only commission-based. Businesses are marketed through our site free of charge, and only pay a very small commission on any sales made through our site - meaning the financial risk is virtually non-existent.
Working with a site like Flipit can also be great for businesses that are looking to reach a new market which they wouldn't normally have access to. The fact that our user demographic is hugely broad not only allows brands access to a wider scope of consumer, but our tracking links also enable businesses to understand their market a bit better, and even learn what makes their customers "tick."
 
To find out more ways to save money online, sign up for Mint today to get free money saving tools and tips.
For more updates from Flipit.com, like them on Facebook, and follow them on Twitter and Google+.