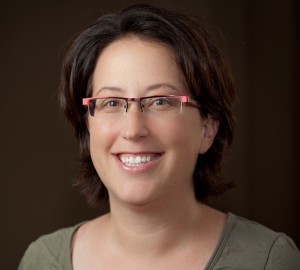 If you're overwhelmed and anxious at the thought of conquering your debt, here's a bit of good news: you might already be dealing with the toughest part of the journey.
Personal finance blogger Mara Strom of Kosher on a Budget says the most difficult part of the process for her started before she'd even paid a single penny toward her $30,000 mountain of debt.
"The anxiety I experienced about our financial situation was paralyzing," Mara says. "Even though cutting our lifestyle wasn't fun, it was empowering - because we were working toward our goal of being debt free."
We recently checked in with Mara to learn more about her story and get insight on going debt-free. Here's what she had to say:
Tell us about Kosher on a Budget. When and why did you start your site?
I started Kosher on a Budget four and a half years ago to share the knowledge I had gained about saving money and living on a budget. At the time, there were already a number of other frugal blogs, but none that were uniquely targeting the Jewish community; which is what sets KOAB apart from others in this niche.
You share on your blog about how your family struggled and overcame a large amount of debt. At what point did you realize you had a debt problem?
The trigger to us getting out of debt was my mounting anxiety. I literally felt my blood pressure rise every time I heard the mailman's footsteps outside my apartment. We were in way over our head, and his footsteps were delivering yet another bill we couldn't pay.
Once you realized you were drowning, what steps did you take immediately to start dealing with it?
We did two things simultaneously. First, we calculated all of our debt, which totaled $30,000 not including our mortgage. This number was shocking, but boldly writing it all down like that was all freeing. Sometimes the "boogie monster" seems far less scary when you shine the light on it!
Second, we carefully tracked our expenses for a whole month. This taught me that we were spending roughly $1,000 a month more than we were making! Every year, we were adding at least $12,000 to that $30K debt load.
They say knowledge is power; and armed with these two pieces of information, we were definitely more powerful! We understood beyond a shadow of a doubt that we needed to make some huge changes in our behavior with money!
What have been the long-term strategies you've learned to pay down your debt and build your savings account?
Unfortunately, there is no "secret" to getting out of debt. Like everyone else, we needed to cut our expenses and increase our income. The first thing we did was cut our lifestyle down to nothing so that we were at least living within our means. But too much mortgage and not enough paycheck meant that we really needed to increase our income; so I started to hustle to find freelance writing assignments. An extra $1,000 a month made a huge difference in our bottom line; that was money we could throw at debt repayment and later toward our savings account.
What was the most surprising lesson you learned?
I think the most surprising lesson was how little we could really afford to spend. We never budgeted before deciding to get out of debt; honestly, we made most of our decisions about spending money based on what other people around us were doing. Everyone has cable, everyone eats out, everyone puts their kids in after-school activities; this is what we told ourselves to rationalize our bad decision-making.
What are some of your go-to methods for pinching pennies today?
When it comes to saving money at the grocery store, the best methods are to meal plan and shop according to a list. Going to the grocery store at 5:30 when your whole family is clamoring for food is a recipe for overspending!
What's your philosophy on saving and spending now? How has it changed your family?
When it comes to budgeting today, it's really important to me that we consciously choose to spend money on things that reflect our family's values and priorities.
As I often tell my children, "Income is finite, but wants and needs are infinite. That means we need to say no to some things so that we can say yes to others."
It's important to me that my children learn that budgeting means prioritizing.
What are some of your favorite personal finance tools or resources?
For years, I have used Mint.com to track our spending. Tracking is essential since it's the best way to know whether you're sticking to your budget!
We also tweak our budget every single month. Early on, we realized that the amount of money we need to spend - and the things we need to spend it on - is going to be different in March than in November. Toward the end of each month, I open up my calendar and look at what plans my family has coming up. We then adjust our budget to accommodate those plans.
Connect with Mara on Facebook, Twitter, Pinterest, Google+ and Instagram.