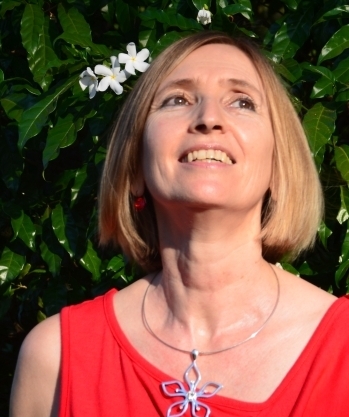 Margit Streifeneder's lifelong dream was to live in paradise. After years of waiting and with retirement on the horizon, she started researching everything from the climate to the cost of living to health care at destinations worldwide. Then she turned all of her research into RetirePedia.com, an online resource for anyone interested in retiring abroad.
Today, the native of Germany resides in Nicaragua, where she's a geographer, entrepreneur and social media manager. Here, she discusses her journey and offers her insight on what to consider if you want to retire overseas.
Can you tell us a little more about RetirePedia.com?
RetirePedia.com was born out of a very personal mission: never being cold again. I always hated winter and promised myself that one day I would live in a tropical country where it's warm all year round. So, in 2009 I started researching potential countries to live and eventually retire in. With the Baby Boomer generation reaching retirement age, I figured that there are lots of people out there with the same questions about possible retirement havens.
And because I have experience as a web publisher, it was a no-brainer to turn my research into a site. Actually, building informative websites that also earn an income is one of my passions. I use an all-in-one system called SBI! that allows me to focus on the content rather than the technicalities of building a website.
What are the biggest draws to retiring overseas?
For me, the biggest draws are ...
Better climate (you didn't see that coming, did you? ;-))
Lower cost of living
The adventure of exploring a new lifestyle, with different culture, language, food, music, etc.
What should we consider when deciding if retiring abroad is right for us?
Great question! I've actually written an article to help soon-to-be retirees determine if they are the "retire at home" or "retire abroad" type. You can read the full article here. In a nutshell, these are the five questions you should ask yourself and answer as honestly as possible:

1. Do you like traveling?
2. How important is it for you to live close to your family?
3. How big or small is your retirement budget?
4. Do you enjoy exploring new things from food to culture to language?
5. Can you laugh if things go wrong?
What are the most costly retirement destinations? Why might they be worth the high cost?
Some countries that come to mind immediately are a selection of European countries, like Luxembourg, Switzerland, Norway, Ireland and France. New Zealand and Australia have earned their spot among the most expensive places to retire, too.
All of these countries rank well in the "quality of life" indices published by organizations like the OECD, Numbeo or International Living. So, if a high "quality of life," as measured by factors like the country's GDP, life expectancy, political freedom, safety, education, environment, etc., is your primary deciding criteria; these countries may be the right choice for you.
What about the most affordable? What makes these spots appealing?
The most affordable countries that I have found during my research so far are:
Nicaragua
Ecuador
Panama
Malaysia
Thailand
In each of these countries, you can live well on a monthly budget of $1,200 to $1,400. Apart from the low cost-of-living, these countries tick many of the boxes that are important for retirees, like pleasant climate, political stability, good health care and attractive retiree benefits. This list is by no means exhaustive, but it's a good place to start your research if cost-of-living is an important factor for you.
What's your criteria for determining the Best Places to Retire?
My criteria to determine the best places to retire are: cost of living, climate, health care, benefits for retirees, safety, infrastructure, real estate, visa requirements, culture and recreational possibilities.
What are some common financial pitfalls that those who want to retire overseas should be aware of?
Some of the potential financial pitfalls that I've experienced are currency fluctuations, travel costs and higher-than-expected cost of living.
If you receive your retirement income in U.S. dollars, you are exposed to the currency exchange ups and downs unless you choose a country that either uses the U.S. dollar (e.g. Panama), or has a fixed exchange rate (e.g. Nicaragua, Belize).
Travel costs can put a big dent into your budget, especially if you want to visit your family back home regularly. One unpleasant surprise for me personally was to find out that all flights from Nicaragua are more expensive than what I was used to in Europe. I mean, why does a flight from Managua to Munich cost about one and a half times as much as from Munich to Managua?
Thirdly, there's the cost of living. No matter how much you've researched online before moving to the country of your choice, only living there for a while will give you an exact picture of your monthly expenses. In Nicaragua for example, cost for food in supermarkets is higher than I had expected.
What's your advice for living on a shoestring budget abroad? How can we save more money?
The best advice I can give is to live like a local. Ask your maid where she goes shopping. I bet it's the "mercado" and not the supermarket where all the expats tend to go. You'll probably still pay the "gringo price" when you go to the market; but many things, from fruit to household goods to electrical items, will be cheaper at a market.
When you need your car serviced or insured, find a trustworthy taxi driver and ask him to do it for you. Even with the tip you'll give him for his services, you'll save money compared to doing it on your own.
Another area where you can save big is housing. Whether you plan to rent or eventually buy a house, you'll pay much less if you are prepared to live outside the expat hot spots.
What seem to be the most common logistical concerns readers have when investigating retiring abroad? What tend to be the biggest hurdles for retiring abroad?
The two biggest hurdles I have found are ...
1. Finding reliable and comparable information about potential retirement countries, and
2. Language barriers.
Sure, there's a ton of information out there about retirement destinations. On its own, each country sounds great. But how does this help you decide if the information isn't presented in a comparable format? That was one of the reasons why I started RetirePedia.com. In addition, many of the big publications in the retire-abroad niche are heavily invested in the real estate market. Of course they want you to not only retire to the country they suggest, but also to buy the properties they feature (and get commission for).
An even bigger hurdle is probably the language. It can be quite frightening to arrive in a new country and not speak, or understand, a word of Spanish, or Portuguese, or French. Even if you choose a country where English is widely spoken, I highly recommend you learn the local language as fast as you can. You'll miss out on so many aspects of your new home country if you cannot talk to the people in their own language.
Connect with Margit on Twitter and Facebook