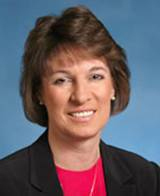 In light of the economic insecurity of the past few years, entrepreneurship is becoming more and more an accepted part of our society and our economy.
While that's good news for the self-employed, no matter how good of an idea you have, you need money to get it off the ground.
Angel investors step in to help the burgeoning business or entrepreneur. This is not pure philanthropy, however; startups can be a solid investment. So angel investors can reap yield high returns while being helpful at the same time. But how can you find a good startup to invest in? Where should you look, and how can you tell if it will be a good investment?
Angel Capital Association was founded in 2004 to fill that need. ACA's Marianne Hudson took a moment to tell us about the company, angel investment, and some things to look for when looking for angel investment opportunities.
Can you tell us a little bit about Angel Capital Association? When was the company founded? What inspired you to start ACA initially?
ACA was founded in 2004 as a non-profit professional association to build a community of professional/educated angel investors who support entrepreneurs very well. The founding premise was that if more angels learned angel investing best practices, they would increase their chances for better financial returns - and the companies invested in would be more successful as well. ACA also represents angels in Washington, DC; connects angels to develop the relationships needed for co-investing in deals; and provides a series of programs, discounts and other benefits to member angels (and often their portfolio companies). Today, ACA has 12,000 member angel investors across North America who invest on their own and/or through angel groups, family offices and accredited funding platforms.
I helped start ACA while working at the Ewing Marion Kauffman Foundation, which studies and promotes entrepreneurship in the U.S. I saw how important angels were to innovative startup companies and wanted to grow the pool of smart angel investors who fund the companies that create jobs and innovation in our country.
For people unfamiliar with the term, what are angel investors, and why are they such a valuable demographic?
Angel investors are individuals who invest directly in startups in return for equity ownership. Angel investments generally come before venture capital. Top angels provide both financial and intellectual capital, using their entrepreneurial and corporate leadership expertise to advise startups as they grow.
Angels are important for many reasons:
They invest significant money and expertise. In 2013, the most recent year estimates are available, nearly 300,000 angels invested $24.8 billion in more than 70,000 companies.
They are the largest source of equity for startups after friends and family. We estimate that angels provide 90% of the outside equity for startups every year.
The kinds of companies that angels fund create jobs and life-changing innovations. Companies five years or younger create all of the net new jobs in the U.S., and high-growth startups create the largest portion of these jobs.
Angels are "Main Street" investors, located in every American state.
Angels put their time and money on the line. Academic research proves more than half of angel-backed startups will fail, but that doesn't dissuade angels. Additionally, when angels realize a great financial return, they often reinvest that money into other startups.
What are some reasons someone might want to BECOME an angel investor, either practical or intangible?
One of my favorite angels says it best: angel investing is a great opportunity for accredited investors to "do good, have fun, and make a little money - not necessarily in that order." With a good portfolio, angels can get a strong financial return, while reaping other rewards such as helping create great new companies in their communities, meeting interesting entrepreneurs, and working with friends while evaluating investment opportunities.
You break down the ways ACA helps professional angels into three steps. Could you recap those steps? You also talk about knowledge sharing, best practices and insights from top angels, in one of those steps. What are a few best practices and useful insights, for the prospective angel?
ACA helps angels via:
Knowledge sharing, best practices and insights from top angels to ensure smarter investment decisions
Vetted connections to support deal flow and syndication processes
Representation to public policy makers to safeguard angel investment rights
I think the knowledge sharing and insights are key to having a good return over time. For instance, angels need to know that returns improve when they invest in what they know, do due diligence, and make multiple investments to reduce risk and increase their chances for stellar returns. It is amazing how much newer angels learn from experienced ACA members; sharing insights from past mistakes makes a huge difference, as do connections to people who can help their portfolio companies expand because they know the decision-makers who can drive purchases of new products.
There is a section of your bio about "Angels and the Entrepreneurial Ecosystem," where you state, "Angels and entrepreneurs need each other." Why is that?
Without strong entrepreneurs, angels have no one to make angel investments in. Likewise, entrepreneurs need angels for early funding and growth expertise. If 90 percent of the outside equity for startups comes from angels, how would entrepreneurs get capital if angels weren't there? The mentoring and coaching entrepreneurs receive from angels, whether or not they invest, is often the difference between success and failure; and by sharing what they know, angels have a direct, highly rewarding hand in the startups' success.
For many years, there seemed to be a disdain towards starting your own business; but this seems to be shifting with the economic uncertainty of recent times. Do you feel that entrepreneurship is on the rise? What good can come of that?
I don't recall a time of disdain toward entrepreneurship in this country. Perhaps some people worry about the financial risks involved in starting a business and view employment in big businesses or government as less risky.
The real rise is in interest in starting businesses, particularly in younger generations. There is an explosion of entrepreneurial courses and degrees in hundreds of universities and new programs to help entrepreneurs - meetups, accelerators, Startup Weekend, crowdfunding, etc.
To my surprise, however, there is actually a downturn in entrepreneurial activity right now. Experts from the Brookings Institution recently found that business deaths exceeded births in 2011 for the first time in 30 years. I'm not sure what this means, but it needs to be understood soon.
For people starting their own businesses, do you have any advice on finding angel investors that may be interested in their company? Also, do you have any thoughts on how to pitch a proposal and what kind of preparation to do ahead of time to have the most solid pitch?
Entrepreneurs should first figure out what kind of capital fits their company and vision. Equity capital from angels is "right" for a small percentage of companies - those that plan to grow fast, sell their business within five years, and whose founders are OK with having other people involved in important decisions. A startup business plan should show how the company is going to grow and "exit" at a high value to ensure that the entrepreneur and angel investors all make a return.
There are many books and articles detailing preparation and presentation tips for entrepreneurs, and some of the best are from angel investors themselves. For example, ACA Vice Chair Christopher Mirabile writes a bi-monthly Inc. column covering these topics.
For angel investors, what are some things they can look at to decide if a business is a viable investment or not? What are some important metrics to evaluate?
Most angels weigh the criteria differently, but here are some of my top metrics:
Does the CEO and entrepreneurial team have the ability to turn the innovation into a $5 to $10 million company in five years?
Does the product solve real customer problems - and related to this, does the company have customers who will buy the product?
Is the market large enough for good growth?
Who are the company's competitors and does the company have enough of an advantage to outsell their competitors? (And does the company understand it has competitors?)
How solid is the technology or idea behind the product?
Is the valuation of the company reasonable?
Notice that the product was the fourth item on the list. Angels invest in entrepreneurs first. It is surprising how many inventors approach angels for investment with information about their idea and have no company or sell plan behind the invention.
Finally, what are some reasons someone should consider joining Angel Capital Association?
Angel investing is not a solo sport. The Angel Capital Association is a great way for new and long-time angels to connect with some of the best angels on the planet to learn great ideas, hear about interesting deals, and get answers to burning questions. ACA offers many ways to connect to fit differing personalities and needs. These include in-person large national meetings and local events to twice-monthly online webinars and resources on the ACA website and regular columns in Forbes and Inc. We've actually heard some very experienced angels say they wish they had connected with ACA sooner, because they would have saved hundreds of thousands of dollars because of what they learned. Many angels also take advantage of the discounts for products and services they and their investment companies need to do their work. Others enjoy the chance to provide input on public policy issues or get early reports about key regulatory or legislative issues that impact them. In addition to these benefits, angel investors and angel groups like the prestige that comes with ACA membership; it can make a difference in attracting interesting deals or finding the best co-investors.
For more updates from Angel Capital Association, like them on Facebook, follow them on Twitter, and connect with them on LinkedIn.