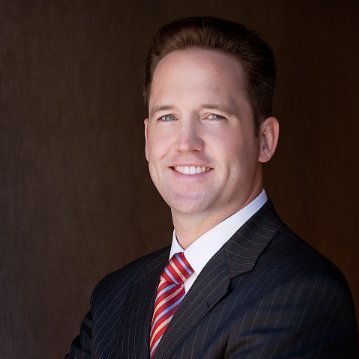 No matter your level of finance, we must all keep tabs on our assets, lest we lose them. This is true across the board, from CFO to busboy.
Thankfully, we have Optimize Wealth Management, a company specializing in watching the bottom line, no matter your level of wealth.
Optimize Wealth Management's Matthew McGrath took some time out to talk to us about the company, where our money goes, and what we can do to control the stream.
Can you introduce us to Optimize Wealth Management?
The company was founded in 2009 and is based out of Toronto for our Canadian clients and New York for our American clients. Optimize Wealth Management was founded to provide individuals with a much more transparent and client-focused way of managing their money. We are fixated on improving the investment industry by empowering our clients to better manage their money, to better understand and minimize their financial fees, and to enable them to achieve their goals in life.
Who is your main clientele, and how does Optimize Wealth Management meet their particular needs?
Our clients are typically employees or executives at large companies who want to optimize their group savings and pension plans or entrepreneurs looking to better save for their long-term goals while minimizing their taxes along the way.
However, much more important to us than demographics or asset levels is that we work with individuals who are looking to have a long-term relationship with their financial advisor. In essence, we work with people who want a personalized financial plan that will take their qualitative goals in life and determine what they need to do in order to achieve those goals in the most efficient or "optimized" manner possible.
For people who aren't familiar with the term, can you briefly describe what wealth management is? Why is it important?
Wealth management is all about helping people get the most out of their money. Regardless of how much money or how little money someone has, they should always be conscience of achieving their goals in life in the most efficient manner possible. And so, wealth management looks at every financial aspect of an individual's situation, which may include any or all of the following: banking, investing, insurance, mortgage, tax preparation, and estate planning.
It's important for people to go through this process as it helps to ensure that they are not paying unnecessary fees, missing out on better long-term rates of return on their money, and ultimately achieving their goals in life in the most optimized manner possible.
The cornerstone of Optimize Wealth Management's services lies in effectively matching clients' investment and financial goals with a personalized strategy. How do you assess what each clients' needs are, and what are some ways you personalize the strategy for the individual?
The largest part of what makes our firm different is that we spend the majority of our time listening to our clients' needs prior to designing their personalized solution. We walk them through a very detailed process that helps them really identify what their goals are, what their concerns are, and what they are looking to achieve.
From there, we can then structure a plan specific to their situation and needs. And at the end of the day, we're looking to have a long-term relationship with our clients, and so whatever is important to them, whether it's from a financial or service perspective, we are committed to delivering their ideal financial advisory relationship. And so, some of the ways we personalize their strategy is through customizing their investments' asset allocation, which account for 80% of any portfolio's ups and downs. We also personalize the service plan for each client's situation so that if they would like monthly updates as compared to quarterly updates, we can accommodate that.
One of the reasons for OWM's success is a result of your values: honesty, persistence, teamwork, excellence and creativity. Can you talk a little bit about why only looking at numbers and figures isn't good enough anymore, as far as making a business stand out?
To answer this, you need to recognize that Optimize Wealth Management was born out of the financial crisis of 2008/2009. Much of what was needed to improve the financial industry during that period is fundamental to the value set of our firm. Investors alike were demanding a great deal more from existing wealth management firms by way of transparency in fees and returns combined with total objectivity in wealth advisory solutions. Thankfully for us, a massive void in the market appeared for a wealth advisory firm that was structured purely around an individual's goals in life, with clearly labelled fees and returns. And this void for a new value set from a wealth advisory firm was core to what we stood for at Optimize Wealth Management. Thankfully, these values have been one of the main reasons behind our firm growing much faster than any of us could have imagined at the beginning.
Your wealth management services are a fairly involved and time-consuming prospect. How important is it to have an ongoing perspective on someone's finances to create the best plan for them?
Two things are critical for us to develop a proper wealth management plan for any individual: listening to their goals and having ongoing communication with them. Toward this end, at the beginning of every planning session with a client, we spend the majority of time listening to their specific goals in life, what is most important to them, what they may be worried about, and ultimately what they want to achieve. From there, we will analyze the individual's entire financial situation, investments, pension, etc., to structure a personalized financial plan specific to their goals.
However, like any prudent plan, it needs to be updated and monitored on a regular basis, and that's why the ongoing communication and perspective are so crucial. As life inevitably happens, anything can be planned around and managed, so long as everyone (i.e., the advisor and the individual) is kept on the same page on an ongoing basis.
Can you give us an example of what an individual's hypothetical wealth management plan might look like? How do you select solid investments for each person? Do you favor mutual funds, hedge funds, 401(k), some combination of all of them, or something else entirely?
Any of our wealth management plans will detail how much an individual will need to save in order to achieve their specific retirement and other goals in life. It will also detail what they should be doing with their Group Savings Accounts, 401(k)s, Pension Plans and other general investment accounts. Finally, it will find ways in which they can optimize their mortgage, life insurance, taxes and estate plans. They will also be able to view how their net worth is expected to change through their various stages of life, from pre-retirement all the way through to their retirement stage.
With respect to investments, we manage our client accounts through separately managed accounts whereby we buy/sell while they can view their individual investments directly (i.e., the client will see exactly which stocks, bonds and cash investments they hold at any point in time). We design each client portfolio's asset allocation across cash, fixed income, and equities specific to their risk and return comfort levels. Then within each asset class, we manage them according to a large-cap value investment strategy, which tends to be the most conservative long-term manner of investing.
Have you noticed any particularly solid investments lately? In your opinion, what's the most risk-free investment for an individual right now?
Before taking any viewpoint along those lines, I would need to make the qualification that an individual must have at least a three- to five-year time horizon before investing in anything but a Term Deposit or Guaranteed Investment. If they don't have this type of time horizon, then the only risk-free investments are either a Term Deposit or a Guaranteed Certificate of Deposit.
However, assuming the individual does have at least a three- to five-year time horizon, we view the US Large-Cap Value space as offering the most downside protection while still providing a solid opportunity to grow their capital. Relative to other international markets and sectors, this group offers the best potential return in our opinion by way of high dividend yields, solid returns on equity, and low price-to-earnings multiples. A great vehicle to access this space is the iShares S&P 500 Value ETF, trading under the ticker - IVE.
Are there any financial apps or websites you can recommend that will help someone keep an eye on their resources?
Mint.com is an amazing resource, as is Optimize.ca for people looking to better manage their finances. Both sites share the same philosophies of empowering individuals to better take care of their finances and ultimately to achieve their specific goals in life.
For more updates from Optimize Wealth Management, like them on Facebook, follow them on Google+ and Twitter, connect with them on LinkedIn, and subscribe to their YouTube Channel.