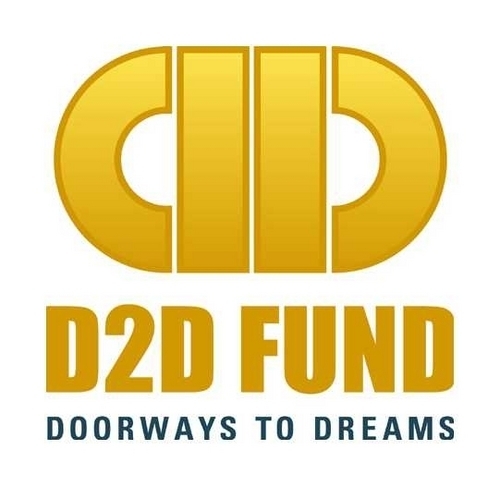 "The last decades of the twentieth century saw tremendous innovation in technology, communications and, especially, financial services - yielding an array of new products and services that were often most relevant to sophisticated, wealthy consumers. During this same time period, social scientists were rethinking strategies to help lower-income people achieve their financial goals."
This is a quote from Melissa Gopnik when asked why the world needed the Doorway To Dream Fund.
Technology has always had a utopian edge to it, promising to free up time and resources for the rich and poor alike to create a better quality of living for all. The paradox of technology is that for the longest time, it was only available to those that were already rich and powerful.
The game has changed in the 21st century, however, as the phones we carry in our pockets or purses are much more powerful than the earliest computers, which would have cost $10 million in today's currency.
The time is ripe for consumers of all demographics to become empowered. It could be said that people with less money are even more in need of sound financial practices and principles.
Melissa Gopnik shares some of these principles, as well as advice on wealth creation and asset building and why it's important.
First of all, can you introduce us to Doorways To Dreams? When was your company founded? Where are you based out of?
Doorways to Dreams (D2D) Fund was founded in 2000. D2D has offices in Boston and Washington, DC and impacts consumers and communities across the country.
D2D strengthens the financial opportunity and security of financially-vulnerable consumers by discovering ideas, piloting solutions, and driving innovations to scale. D2D envisions a world where the financial system promotes lasting social and economic prosperity for every family. In a free market, ideas can be powerful change agents. Those that receive support from consumers, investors, or public officials can grow into products that create systemic, enduring impact.
D2D efforts have spawned new financial products and public policies responsible for helping 300,000 consumers to accumulate nearly $200 million in savings. The organization has twice impacted the federal tax code to facilitate saving, and developed tools which nearly half a million Americans have used to strengthen their financial capability.
What inspired the idea behind Doorways To Dreams initially? What need did you perceive that needed to be filled?
The last decades of the twentieth century saw tremendous innovation in technology, communications, and especially, financial services; yielding an array of new products and services that were often most relevant to sophisticated, wealthy consumers. During this same time period, social scientists were rethinking strategies to help lower-income people achieve their financial goals. The asset building field emerged as a new paradigm with an emphasis on wealth creation, rather than just current income, to foster economic security, support financial self-discipline and launch social mobility.
It was from the intersection of these two developments - financial innovation and asset building - that D2D emerged. In the late 1990s, D2D co-founder Peter Tufano, then a newly-tenured professor at Harvard Business School, recognized that promising demonstrations of asset building programs for working people were not necessarily scalable or sustainable.
Transforming pilot test results into broad-based impacts for millions of working families would require applying many of these same techniques of financial innovation that drive new product offerings for more affluent consumers in the private sector. Tufano's observation led to D2D's first product development effort, a web-based infrastructure designed to support a national savings program with reach, scale, and efficiency.
From the lessons of this first effort, D2D developed an approach to innovation that marries private sector capabilities and scope with nonprofit ideals. Incorporated in 2000 as a 501c3 organization and small by design, D2D aims to make the "mass market" viable and attractive to serve, designing appealing financial products that break down traditional barriers to access and participation. At the core of this approach is innovation, such as a reduction in the cost to serve working families, imaginative new products and delivery channels, changes in public policy, and new tools to help inform and incentivize consumers.
Now a decade into our work, D2D has had a record of success in driving innovation that achieves impact through cross-sector partnerships that harness the power of the market. We have helped change the financial services landscape and impacted hundreds of thousands of consumers' lives.
Doorways To Dreams' mission is to strengthen the financial opportunity and security of financially-vulnerable consumers. What are some reasons why it's a good idea for everybody to empower this demographic?
Almost all Americans have at some point in their lives experienced financial vulnerability due to the loss of a job, medical expenses, or the wrath of Mother Nature. Only 48% of respondents in a Federal Reserve study said that they could completely cover a hypothetical emergency expense costing $400 without selling something or borrowing money.
The link between household savings and family stability is increasingly accepted, backed both by decades of academic work and simple common sense. Families that have something in reserve are better able to handle financial crises and better positioned to pursue long-term financial goals, such as home ownership or a college education for their children.
Too many American households have inadequate savings, inadequate tools to help them manage their financial affairs, and inadequate financial capability (the ability to make financial choices in support of their goals); this situation increases their vulnerability to short-term income and expense shocks, and limits their ability to build a more prosperous future.
We must find ways to support the financial aspirations of all Americans. This means creating easy, appealing and innovative products and opportunities that are accessible to all regardless of income status.
Would you mind giving a brief overview of how Doorways To Dreams works?
Doorways to Dreams (D2D) Fund works to improve the economic well-being of millions of financially vulnerable American consumers through innovation.
D2D generates practical ideas for financial products, services and policies; pilot tests its ideas, and pursues scale strategies to reach millions of households. D2D uses a four-stage innovation process to bring policies and products to market that increase the financial security and opportunity for financially-vulnerable consumers.
1) Discover Ideas: Seek out and observe new consumer finance trends.
2) Design and Build Solutions: Create new consumer financial products, services, and public policies.
3) Pilot Test and Evaluate Solutions: Pilot test and evaluate the most promising ideas.
4) Drive Innovations to Scale: Provoke private and public financial system participants to scale tested concepts.
Given that the first step is ideation, how do you go about looking for this information? Secondly, what are a few recent trends you've noticed?
We seek out and observe new consumer finance trends in multiple ways.
• Research - We update our understanding of the financial innovation landscape through market scans, outreach to key stakeholders (academics, entrepreneurs, investors, policymakers/regulators) and literature reviews.
• Expert convenings - We foster dialog among experts from diverse backgrounds (e.g., technologists, behavioral economists, industrial designers, sociologists) on financial innovation topics. This work is important because innovation often emerges from interactions among different ideas, disciplines and experiences.
• Original research - We conduct in-depth interviews and/or surveys of financially-vulnerable consumers to understand their aspirations, needs, resources and constraints.
• Crowdsourcing - We have used cash prizes paired with public competitions and hack-a-thons to crowdsource new ideas and insights. This approach taps the creative thinking and experience of a diverse set of stakeholders, and has powered two rounds of mobile technology innovation development.
The two areas that we think are ripe for innovation include gamified tools that promote positive financial behaviors, and products and policies that link savings and credit. The popularity of gamified health apps such as Fitbit, RunKeeper, and Zombies Run! shows the power of fun and competition to engage people in behavior change. We are applying these same principles to help consumers build savings and adopt new financial behaviors. We have developed SavingsQuest, an app that prompts users to earn badges, complete challenges, and track progress by saving money. Additionally, the app has a unique "Save Now" feature that provides instant gratification for saving small amounts of money.
The Savings-Credit area is also ripe for innovation, as the accumulation of "big data" (including savings data) promises a new input to underwrite lending, start-up firms explore ways to bundle savings and credit offers, and innovators recognize that saving behavior can be rewarded with sensible credit offers.
You've talked about how an emphasis on asset building and wealth creation were two of the initial components that led to D2D's inception. What are some methods that you've discovered in your time? Why is asset building important?
Saving is a core financial function and central to economic security and opportunity for all consumers, especially those with low incomes or who are financially vulnerable. Yet savings is often viewed as atop a hierarchy of financial needs, a "nice to have" behavior undertaken only when other more essential functions (transacting, borrowing) are satisfied. D2D believes in a different model: one where saving facilitates and is integrated into other financial functions - and, as a result, is both more likely to occur and to deliver greater value to consumers.
It's no secret that American families struggle to save. One reason is that we tend to view spending as inherently gratifying, but see saving as boring or self-denial. Yet evidence from around the world suggests that infusing saving with fun and suspense can dramatically increase its appeal. Against this backdrop, D2D and its partners created Save to Win (STW) in 2009. This credit union product offers members a chance to win transformative prizes (up to $100k) and smaller monthly prizes for each $25 deposit.
Another example of adding fun to the savings mix are can be found in Financial Entertainment, D2D's casual video games that teach targeted financial lessons and encourage related action-taking. D2D has developed a library of games that deliver immersive, fun learning experiences related to credit card debt & spending, budgeting, compound interest, debt & savings, saving & investing for retirement, and college financial decision-making.
Another of your goals is to make the "mass market" viable and attractive to serve, designing appealing financial products that break down traditional barriers. First of all, what are some of these traditional barriers you're talking about? Secondly, could you give us an overview of some of the products that you offer? Are there any that are particularly popular?
Traditional barriers to savings are both structural and behavioral. As the FDIC and others have documented, nearly 1 in 13 US households have no connection to traditional depositories, and many have no savings account. High minimum deposit requirements and fees to open savings products are part of the explanation for these figures. But saving is also difficult, and many of us avoid getting started or believe that we cannot succeed in setting something aside.
The D2D model attacks both causes by piloting and evaluating new products, and then advocating for private and public sector actors to offer the most promising solutions to the mass market. Some innovations that have proven successful include:
Prize-linked Savings: Save to Win (STW) has been changing lives of credit union members in many states since 2009. This national award winning prize-linked savings product was created by Doorways to Dreams Fund, the Michigan Credit Union League, Filene Research Institute and eight Michigan credit unions. It was designed to help consumers, especially low-to-moderate income people, improve their financial lives and create better savings habits. Prize-linked savings (PLS) products link the fun and excitement of winning to the act of saving. It's a win-win for consumers; they set money aside, gain interest and earn chances to win. While many account holders win prizes, all those who open a Save to Win account win by walking away with the savings they set aside and any interest earned. The STW product is designed as a 12-month share certificate that allows for unlimited deposits throughout the year. Only $25 is required to open the account, a low barrier to entry which makes the product accessible to all and attractive to more financially-vulnerable consumers. A saver earns chances to win monthly cash prizes and periodic grand prizes for every $25 deposited in the account.
Save to Win has helped over 50,000 account holders save more than $94 million, and served as a model for The American Savings Promotion Act (H.R. 3374), landmark bipartisan legislation that removes legal barriers to banks and thrifts offering PLS products . Signed into law in December, 2014, this legislation allows financial institutions across the country to offer Prize Linked Savings products.
SaveYour Refund: Save Your Refund is a multi-year campaign to increase the number of tax filers who use tax time as an opportunity to save through U.S. Savings Bonds or another mechanism. The annual federal tax refund is the largest sum of cash many American households receive all year, amounting to as much as 20% of annual household income. More than 113 million tax filers received an average refund of $2,867 per filer in 2011, with over $324 billion refunded. Each tax filer has a unique opportunity to set aside savings with an influx of cash at tax time. Tax time is also a moment when filers are primed to be thinking about financial decisions. Many Americans do not realize that the IRS has created a specific form built right into the tax filing process that enables all American tax filers to automatically save a portion of their tax refund with one simple step. D2D's work informed the IRS and Treasury Department as it created Form 8888, enabling a seamless and universal opportunity to save. SaveYourRefund capitalizes on this tax-time moment and this easy method of saving with an exciting incentive for filers to save: frequent chances to win significant prize money (100 weekly $100 prizes and a grand prize of $25,000). In the current tax season, tax filers have already reported saving $1.7 million.
Staples Farm Blitz: Staples Farm Blitz, available at the App Store and Google Play, is a financial wellness at work video game. It utilizes Financial Entertainment to reduce the stress associated with financial education and maximizes engagement among employees. It also bypasses challenges to implementation and effectiveness that discourage employers from offering financial wellness programs by being cost effective and instantly scalable. Financial wellness at work programs are gaining popularity amid growing evidence that financial stress is a significant distraction in the workplace. D2D partnered with the office supply retailer Staples to develop a brand-specific mobile app and web-enabled casual video game that challenges players to manage their debt while harvesting crops on their own farm. As players purchase farm supplies on credit, they also accumulate "debt bunnies," which represent compounding interest and fees. At the end of each round players must use their profits to pay off debt (and get rid of their bunnies) and add to their savings.
Additionally, Kyra, the resident farmer in the game, provides advice about the value of emergency savings and the risks of managing unexpected health, family, or work-related expenses with debt. Players watch their net worth grow as they play and manage their money well, building confidence and understanding as they seek to win the game round. As employers expand financial wellness programs for their workforces, D2D looks forward to continuing to innovate and expand access to financial wellness video games to employers, workers and workforce development programs across the country.
For lower to middle-income families and individuals looking to get into asset building and investment for the first time, what advice would you give?
The steps to successful behavior change - whether it is eating healthier or saving more - build on some of the same principles.
Get started - Start small and make it a habit: Saving just a small amount on a regular basis can add up. Many employers offer the option of directly depositing a portion of your paycheck into a savings account, and some banks offer the option of automatically transferring money into savings. The Banking Up Upside Prepaid Visa ©card has a Rainy Day Reserve Fund feature that allows you to have a "savings pocket" on a reloadable pre-paid card.
Set a goal - Have a realistic goal and make it visible: In interviews with consumers, we have found that those who state a clear goal (such as "saving for my child's education") and make it visible by, for example, placing a picture of their child in their billfold or Tweeting it, are more successful.
Get support - Encouraging others in your group to save too: Research has shown that people are more likely to engage in behaviors if their social network engages in those same behaviors. Start a "savings club" on Facebook, in your faith community, or with your book club.
From more updates from D2D Fund, like them on Facebook, and follow them on Twitter.