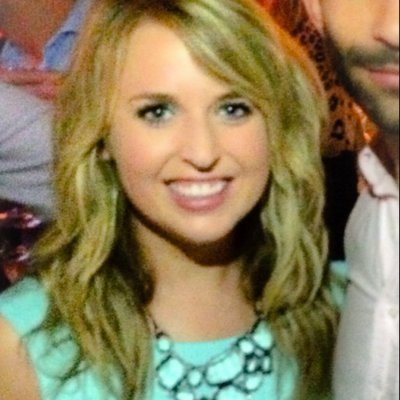 Boston, Massachusetts is consistently rated as one of the most expensive cities in the United States. Yet despite harsh winters and prohibitively high rents, Boston is also commonly ranked as one of the top cities to live in the United States. It's even been called one of the 10 ten cities for millenials, according to the website Bostinno.
There must be something to this classic American city, which was founded 146 years before the United States was even a country.
If you are one of the curious who want to see what this great city has to offer and try your hand at finding a place, an insider's perspective is beyond mandatory. It is essential.
Boston's Charlesgate Realty prides themselves on being not only experts in real estate, but also having "local knowledge." They know Boston like the back of their hands, and they know how to get you in and find the best possible deal.
We talked with one of Charlesgates Realty's leading agents, Meredith Kiep, about her Bostonian experience, some sights to see, some places to look for a deal, and how best to prepare if you're planning on moving to the capital of Massachusetts.
One of Charlesgate Realty's philosophical business goals is to be an expert in both real estate and "local knowledge." How does your agents' knowledge of Boston help you to find the best housing for your clients?
Due to the constantly changing and competitive market, it is necessary for a real estate agent in Boston to keep up with what is happening in the market and neighborhoods they specialize in. This helps agents inform buyers of what's going on so they can make informed decisions about their purchase. We analyze and go over monthly market stats with our clients to make sure they fully understand the market they are thinking about purchasing a home in.
Charlesgate Realty offers a lot of different resources for Bostonian real estate, which include home buyer, seller, and renter class webinars. First of all, what are some of the specifics that you cover in these webinars? And are there any that have been particularly popular?
I'd have to say the most popular is the home buyer seminar, as some people really have no idea where to start when it comes to buying a home. To put it simply, we go through the step-by-step process of how to buy a home, bring in a mortgage lender to talk about different loan options and discuss what's happening currently in the Boston real estate market. I give many of these classes and work with buyers from them to help them completely understand the process and how to move forward with their home purchase.
Rent is notoriously expensive in Boston. What are some methods that you use to find the best deals? Where are some places that you look for this information?
Unfortunately, there aren't really "deals" in the rental market in Boston. Boston is consistently in the top 5 of most expensive cities to live in the US. Instead, renters should be looking for the best value for what they can afford/want to spend. They have to weigh the pros and cons of what they are getting for their money in different neighborhoods and different amenities. One of the reasons they should consult with a realtor is to help them sort out what factors are the most important.
You also had a post recently about whether or not someone was ready for home ownership. Again, what were some of your findings? What should renters keep in mind to try and decide if they are ready to own?
Every situation is different. The best tip I can give is to talk about your personal situation with a real estate agent and mortgage lender. Then make an educated decision of what makes sense for you. My biggest tip if someone is getting ready to buy is not to make any other big purchases. :)
Regarding local knowledge, you posted a link to a Facebook Page called "365 Things To Do In Boston." What are a few of your favorite things to do in your city? Are there any areas of town that are closer to fun things to do?
It's so hard to pick, but some of my personal favorites are going to a Red Sox game, attending a Paint Nite with my friends or simply taking a walk along the Charles River. In my eyes, Boston is the smallest BIG city out there because if you live anywhere in the Metro Boston area, you're going to be within walking distance of something fun to do.
Boston's home prices are up 4.7% in January of 2015 as compared to a year prior, but home sales are still on the rise - 3.1% in February, marking the highest level in 20 months. For one, do you predict the housing prices to continue to rise? Secondly, what continues to attract people towards Boston despite rising prices?
I expect the prices to continue to grow some over the next couple of quarters but don't feel that the market will continue to grow this substantially for years on end. Boston has had a consistently strong market in comparison to most of the US, but I don't feel the price of housing can continue to grow and will start to level out - or people won't be able to afford to live here. Boston is a great city and people are willing to pay to be here, but enough people have to be able to afford it to keep it thriving!
For people who are looking at moving to Boston for the first time and have some time to prepare, do you have any recommendations as far as setting up a budget, how to save money or find good deals - like picking up furniture locally or buying certain things ahead of time out of state?
People that have time to prepare should be looking at properties in different neighborhoods so they can get a feel for how much properties are renting and selling for in the area. As far as setting up a budget, it depends if they are going to rent or buy. If they are planning to buy, they should talk to a mortgage lender to see what their spending power is and use a mortgage calculator to see what price makes the most sense to stay within their means. Just because you can afford something doesn't mean you should spend that much. A renter can expect to spend around 25-30% of their annual income on rent (this obviously varies but as a rule of thumb).
How much do you enjoy living in Boston? Would you recommend it for people who are thinking of moving there?
I love living in Boston - even with all the snow! Despite its really harsh winters, Boston has so much to offer. Being a Boston transplant myself, I appreciate the culture, the overall beauty of the city, and even the crazy sports fanatics. Boston truly has something for everyone: it's just a matter of getting out here and experiencing it yourself.
For more updates from Charlesgate Realty, like them on Facebook, follow them on Twitter and Google+, connect with them on LinkedIn, and subscribe to their YouTube Channel.
You can also follow Meredith Kiep directly at http://www.mersellsboston.com.