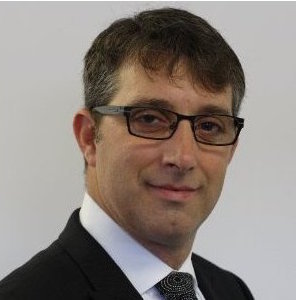 Residents in the U.S. and Canada are currently carrying an enormous load of consumer debt. According to government statistics, every U.S. household has an average of $7,115 in credit card debt, and that number more than doubles to $15,252 when you look at the average credit card debt held by indebted households (those with unpaid balances stretching over a period of months). In Canada, Equifax reports that the average consumer debt is $20,891 - excluding mortgages.
If you're among those carrying a heavy debt load, don't let it snowball, advises Michael Goldenberg, President of DebtCare. The sooner you deal with it, the sooner you can achieve financial relief.
"It won't go away on its own, and you will feel a million times better once you have a plan in place," he says.
Michael recently checked in with us to discuss why we have so much debt and how we can find help managing it. Read on:
Tell us about DebtCare Canada ... what services do you offer? Who should be using them?
DebtCare is a financial consulting company that works with individuals and businesses to:
Review and look for solutions to debt
Administer programs that help people reduce monthly payments and debt
Work with clients to stop creditors from taking aggressive collection action
Help customers rebound from bad credit to see their way back to financial health and stability
What sets DebtCare apart from other debt consultants?
We don't charge upfront fees.
We present no conflict of interest whatsoever in the programs we recommend. Many companies promote debt consolidation and debt consulting services but then end up being a trustee, mortgage broker or other type of financial professional who then offers their product or service as the solution. We offer many different financial solutions - all of which are coordinated through third parties - not ourselves. We represent you - not your creditor and not our own agenda.
We also have a multilingual team and offer services in Korean, Chinese and Spanish, just to name a few.
When should someone seek out the services of a company like yours?
Many people wait until they reach their limit and their credit starts to slide or creditors start taking collection action before seeking professional help with their debt. Any person who is in a position where they can only make minimum payments and are carrying large credit card balances or tax debt, for example, benefit from a consultation.
Who qualifies for debt relief programs?
Anyone carrying balances on unsecured credit or paying minimum interest will find it beneficial to participate in one of our programs. Whether it is a budgeting program, or reading and understanding your credit report, or a government option to reduce and manage debt, there is something for everyone.
How are Canadians affected by debt right now? How big of a problem is it?
Canadians are hugely affected by debt. (Here are some quick numbers.) TransUnion reports unsecured debt by household at over $27,000, which is a record and also an AVERAGE.
This is too much and does not even consider car loans and mortgages. It is a huge problem because the slightest change in household income can see a family enter a financial tailspin.
What seem to be the most common culprits or causes of debt among Canadians today?
Divorce
Job loss
Overeager credit card companies granting credit irresponsibly
Lack of education in the area of credit, debt and finance
What sort of homework should an individual or family seeking debt relief assistance do when seeking out a reputable organization that has their best interests in mind?
Look for reviews online
Look for a robust online presence
See how many people are following the company through their social media
Ask lots of questions - when you call them, remember that you are a customer, so you should feel free to ask as many questions as you want
Beware of companies that charge upfront fees
What are some red flags that a debt relief company does not have your best interests in mind?
If they are recommending a solution that is something they offer - beware. Example - if you pay them a fee to arrange a type of financing.
If they ask for upfront fees, look out. If they are being too aggressive, that's another clue.
What are some good financial habits you try to instill in your clients to ensure they won't need your help again?
Budget, budget, budget. As Donald Trump says - if you don't pay attention to the pennies, you will never see the millions. A good budget is the foundation and road-map to strong financial health.
Only maintain one credit card, and don't use more than you can afford to pay in full each month.
Avoid payday loans and high interest credit - this is a dangerous trap.
Connect with DebtCare Canada on Facebook, Twitter, LinkedIn, Google+ and YouTube.