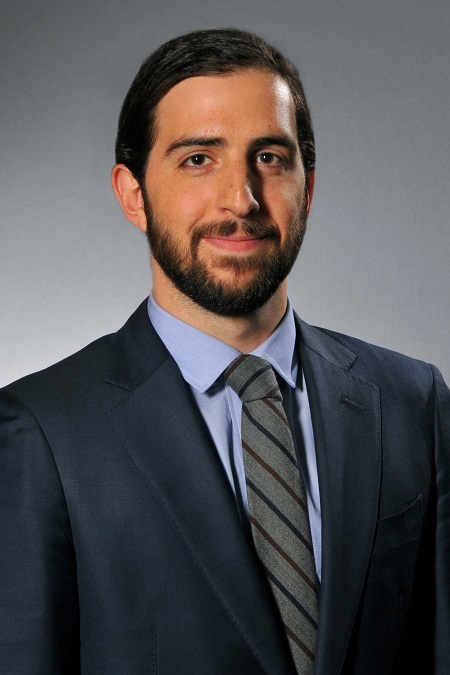 Evanston, Illinois's First Bank & Trust recognizes the fact that simply operating a brick-and-mortar bank lobby is no longer good enough to keep up with technology and their clients' needs.
They also know the value of traditional virtues, like dependability, outstanding customer service, and expert insight.
First Bank & Trust's Michael Yohanan took a moment out of his busy schedule to talk with us about striking this balance, combining cutting-edge technology with a human touch.
First Bank & Trust's mission statement states that you aspire to be "the most responsive and responsible bank for the businesses and communities we serve." Can you illustrate some ways that merely being a traditional 9-to-5 bank is no longer good enough?
As more and more individuals begin using smartphones and tablets in their everyday life, it is becoming clear that having immediate access to the management of personal financial accounts is paramount. Consumers crave more online and mobile banking interactions to help facilitate faster branch meetings, to allow for real-time payments, to provide faster security alerts and conflict resolutions, and to create more responsive product recommendations. This drive to digital will influence the design and necessity of brick-and-mortar bank locations. As we move forward, it is our goal to create smaller footprint branches that act as technological hubs for customer service and community engagement. Branches will have to transform into more collaborative and relevant sales and information centers.
As a community bank, we will continue being actively involved in the Chicagoland communities where we live and work through events, charitable giving, employee involvement, financial education and excellent banking services. But, with the change in the dynamics of community interactions, we have begun supporting our community and customers through social media and online communication and engagement. These social and always-connected platforms allow us to offer the best and most immediate customer service and to consistently sponsor nonprofit and community events and services. For example, we are currently partnering with a local nonprofit on Facebook, by donating $2.50 for every new like our page receives in the month. This promotion allows us to donate funds to our community organizations, but it always fosters awareness across our digital community. Previously, community banks only saw their networks as the neighborhoods and towns in their physical locations served. Now, digital communities allow us to reach and help a lot more people, businesses and organizations.

First Bank & Trust offers comprehensive financial products. Can you tell us what this means, and how it might look for different situations, say small business versus individuals?
Our focus is to be the full banking partner of our customers by satisfying not only their personal banking needs, but also the banking and wealth management needs of their families and their potential businesses. For individuals, we offer a full range of competitive services including checking and savings accounts, online and mobile banking, mortgage and home equity loans, credit and debit card services, and a complete spectrum of wealth management and financial planning services.
For businesses, we offer all of these services, but expand them to meet the changing needs of a growing commercial company. This includes treasury management services, information reporting, disbursement services, remote capture depositing, transfer, ACH, and sweep services, commercial financing, SBA loans, lines of credit, credit cards services, and wealth management. We offer flexible products that will fit any size business, and we partner with our business and commercial customers for the long-term, just as we do with our retail customers, to ensure that every possible need is being considered and met. It's highly recommended that every business owner forms a relationship with a banker they can come to trust. This gives a company or an organization an ally through good times and bad. You should think of your bank as a business partner.

What are some ways that small businesses can benefit from the financial services you offer?
Local businesses are the key to every community. They bring opportunity and activity to our neighborhoods. Often, larger banks are not willing to understand the unique needs of a small business or start-up company. Before First Bank & Trust started in 1995, our founders, Robert Yohanan, Howard Kain, and Jay Lytle, met at a local park's picnic table to create the vision of a bank that cared about community and the businesses that make it thrive. As the founders moved their start-up operation out of a small office space and into our first location on Church St. in Evanston, IL, Jay, Howard and Robert relied on a dedication to unmatched service to become a cherished member of the local community.
Twenty years later, even though we have grown from serving only Evanston to now serving the Chicagoland area, our clients still receive unmatched service. Every business customer gets a highly-personal and long-lasting relationship with a banker who they can know on a personal level. Our employee turnover is so low that most of our customers have had the same banker since they opened their account. This allows our team to anticipate the needs of a company as it grows. When a business opens an account with us, we set them up on the same banking platform as even larger corporations. This allows a business to seamlessly grow into the banking features it needs.

The word "trust" is featured heavily on your website. How important is it for people to trust their financial institutions, and what are some of the ways First Bank & Trust goes about earning that trust?
A bank should be judged based on its financial strength, its investment choices, its enduring customer relationships and its dedication to the communities it serves.
Look at your bank's annual report or financial statements to ensure they exhibit exceptional attention to safety, soundness and financial strength. Banks, including First Bank & Trust, are audited by independent banking analysis firms that rate the strengths of institutions. First Bank & Trust continues to prove its financial strength by consistently being awarded top marks by these independent firms (including Veribanc and Bauer), and the bank's net income for the first half of 2014 was up 20 percent compared to the same period last year. Income for the first half of 2014 was $2.2 million compared to $1.87 million in the same period in 2013. Total deposits increased from $743 million on June 30, 2013, to $795 million on June 30 of 2014. Meanwhile, total assets grew from $820 million to $892 million. During the financial crisis, many banks engaged in risky subprime mortgage loans. Following the collapse, these banks then used the federal government's Troubled Asset Relief Program (TARP) to help them regain financial strength. First Bank & Trust never participated in any risky mortgage loans that caused the crisis, they never took TARP money and remained financially strong, safe and trustworthy before, during and after the financial crisis.
Making customer service and community sponsorship a number one priority has been the key factor in First Bank & Trust's success. Regardless of your bank's size, customer service should be number one. People don't want automated steps, they want to speak with a human who will understand and resolve their situation. First Bank & Trust's support lines are always answered by real people. During business hours, your call goes directly to our headquarters. We offer a 24-hour call response line for 24/7 service. Customers can also contact us via our website, social media, and our mobile app. If a customer is having an online banking problem, one of our bankers can emulate/screen share their computer so we can fully understand what they are experiencing and work immediately to correct any issues.
We are one of just a handful of banks in Illinois that have received the highest possible rating from the Federal Reserve Bank for our performance under the Community Reinvestment Act (CRA). The Community Reinvestment Act of 1977 requires federally insured deposit-taking institutions to support the borrowing needs of all the communities where they do business, including low- and moderate-income areas.
The "Outstanding" rating we received is based on First Bank & Trust's performance in a variety of lending, investment and service tests across our Chicagoland region served by our nine locations across Evanston, Itasca, Naperville, Skokie and Winnetka.
We received the "Outstanding" rating because of:
Staff Volunteer Involvement in Community Service Organizations
Numerous Grants and Donations to Nonprofit Organizations
Investments in Education Programs and Affordable Housing
Community Development Loans
Trust is earned. First Bank & Trust works to be the most responsive and responsible bank in an effort to earn their customers' trust and loyalty.
Do you have any advice for regular folks who are trying to organize their finances, and some motivations for doing so?
Having a place to view all of your accounts in one place is ideal. Understanding your spending habits will allow you to be aware of what changes need to be made. Much like on Mint.com, you can use First Bank & Trust's online banking, FirstBank Express, to categorize your bills, purchases and income. This will allow you to budget and track spending based on necessity and resources. By sitting down and creating a budget based on income, necessary expenses and unnecessary expenses, you can create a plan for unexpected expenses and future funds for retirement. Simply having your paycheck split and deposited into different accounts based on function will allow you to better prepare for the future. For example, I recommend splitting your paycheck into two checking accounts and a savings account. Your primary checking account will be used for monthly bills and invariable expenses. Your secondary checking account will allow you some flexibility in spending for monthly food and leisure activities. Your savings account will help you create an emergency fund for any unforeseen future expenses, like medical bills or a down payment on a home. If your employer offers a 401(k), it is highly recommended that you contribute to the maximum of employer contribution. This will allow you to prepare for retirement. We always recommend that you meet with a financial planner to discuss a plan for retirement and to ensure that you are saving and investing adequately in preparation.
Do you have any financial recommendations for solid investments, like 401(k)s or mutual funds, in these uncertain times?
This is a great question which young people, especially, should be asking. And this is a great time of year to be asking it as we head into the New Year. When you think of something "solid," it brings to mind safety and security. A solid investment portfolio starts with a strong foundation consisting of the safest and most secure investments. These are guaranteed return products like FDIC insured money markets and CD's. A good rule of thumb is to have three to six months of living expenses invested in guaranteed return products which can be accessed easily in case of an emergency or a particularly good opportunity.
Once this type of foundation is laid, one can look at other opportunities for investing such as a 401(k) offered through your employer or in the absence of a 401(k), making an IRA (Individual Retirement Account) contribution. 401(k) and IRA accounts are simply investment accounts. They aren't, by definition, investments in and of themselves. Once you establish these accounts, you then have to decide which specific investments to use inside of them. Most often, especially when one is first beginning to fund such accounts, the best way to go is by investing in mutual funds. It is difficult to tell someone exactly which mutual fund to choose because the decision is based upon each individual's time horizon and risk tolerance. What is right for one person isn't necessarily right for another. Having said that, if one wants a fund for growth over a period of five years or more, a good choice might be a low-cost S&P 500 Index fund.
The most important thing is to build your investment program on a solid foundation. And get started immediately!
For more expert guidance and insider expertise, or to decide if their services might be for you, like First Bank & Trust on Facebook, connect with them on LinkedIn, subscribe to their YouTube channel, and follow them on Google+.