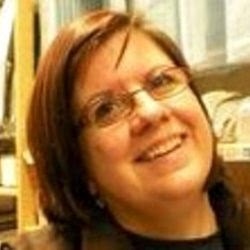 For small business owners, bookkeeping can be intimidating enough without having to use cumbersome software programs with a steep learning curve, says Michelle Carley, owner of Big E-Z Bookkeeping.
That's why Michelle created a simple, straightforward bookkeeping program for businesses of all varieties. Here, Michelle discusses Big E-Z Bookkeeping, the most common mistakes she sees small business owners making and best practices for keeping your books. Read on:
Tell us about Big E-Z Bookkeeping ... what services do you offer?
Big E-Z® Bookkeeping is a desktop- or tablet-based bookkeeping software program. Currently, users pay $59.95 a year for 12 pre-programmed Excel worksheets, a year-end summary and support. My clients simply input their monthly income and expenses and the program generates a variety of monthly and year-end reports, so they can really understand where their money is coming and going.
Who should be using Big E-Z Bookkeeping?
My clients are small businesses, non-profits, clubs and the self-employed who need an easy, basic bookkeeping system. They are independent contractors, freelance writers, music clubs, independent truck drivers, dog groomers ... the list goes on. They love their Big E-Z software and have been using it for many consecutive years because it is so easy to get up and running and is very straight-forward to use. Accountants also love my system because they're familiar with Excel and it blends well with what they use already.
What sets you apart from other bookkeeping software?
Probably how easy it is to set up, use and understand. I have many former QuickBooks users who were frustrated with how hard it was to set up and the unnecessary bells and whistles they were paying for that were not relevant to their business needs. Big E-Z is a real time-saver and keeps them organized.
Why do you think business owners and individuals alike struggle with accounting so much?
Many lack confidence in their accounting abilities and are intimidated by the complexity of many software programs out there. Often it becomes the last thing on their to-do list. As I always tell my new clients, setting up an organized accounting system is essential to a well-run business, and whether it's a non-profit or for-profit, you need to understand how that business is performing.
What are the biggest/most common mistakes you see people making?
Because their bookkeeping experience has been so overwhelming in the past, by the time they come to Big E-Z, they're way behind. I always encourage new clients to take their time to set up Big E-Z and offer a free set-up service to get them on the right track. Procrastination hurts them in the long run.
What are some best practices for maintaining your books as a small business owner?
Take the time to set your books up properly, keep receipts and invoices organized and stick to a routine. Also, I believe business owners need to keep an eye on the checkbook no matter whom you hire to do the bookkeeping. They often get so busy, they don't take the time to sit down and look at where their money is coming and going. They can spot problems early and stay on top of trends.
How often should business owners be checking in on their books?
I recommend at least monthly but as often as necessary to not be in the dark about your numbers. Always have a handle on what taxes you're going to owe, and make sure you're setting aside enough money to do so.
What are some of your favorite tools for helping small business owners organize their financial records?
There is nothing simpler than Big E-Z to crunch the numbers and get accurate, reconciled financial records you can trust. And while most of the world is electronic, we still deal in paper receipts in our businesses. Keeping those organized can make life a lot simpler. That's why, years ago, I created a receipt-organizing book to collect and store all those little paper receipts. It's such a useful and helpful tool that I give it free with any software purchase and send a new one to my subscribing clients every year.
When do you think a small business owner should enlist the help of a professional to handle their books?
When your business is getting to a level of complexity or size that you simply can't keep up with the record-keeping on your own. Don't do it just because you don't trust yourself. You just need a system that you can learn quickly, understand and trust the numbers it produces. Big E-Z does that for people, which I just love.
What are some of the biggest headlines in the accounting world that small business owners should be aware of today?
Internet security is huge - protecting your financial records and keeping them private is so important these days. Being an offline system, Big E-Z acts like a back up to the online transactions in your bank and credit card accounts. If they are compromised, you still have your records.
Connect with Michelle on Twitter and Facebook.