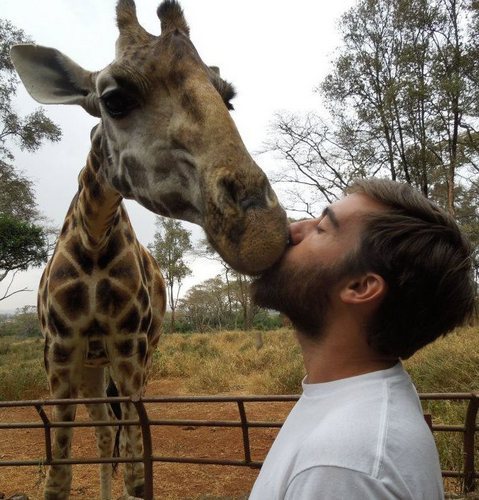 Scott Grimmer of MileValue knows that a dream vacation doesn't have to exist just in the mind. He's been taking dream vacations and helping others to go on their own trips for years thanks to award-based travel.
Grimmer is a huge proponent of maximizing the benefits of credit cards to achieve all kinds of awards, which come in the form of discounted or free flights, hotel rooms, etc.
Here, Grimmer shares some of his best tips for individuals interested in using awards to travel the world.
Earning miles is something many people strive to do. How does MileValue help with this objective?
The miles world can be confusing. There are dozens of airlines, hotels, and credit card companies all with their own loyalty programs. People don't even know where to start. MileValue helps people by offering a Free Credit Card Consultation. People tell me their goals, and I tell them which credit cards to open to earn the miles and points to make those dream trips into reality.
Tell us how you earned miles for yourself. What kind of savings do you think you have amassed simply by not paying full price for the travel you have experienced?
I've earned miles from credit card signup bonuses, bonuses on credit card spending, opening a brokerage account, taking a test drive at a Cadillac dealership, and (very occasionally) flying on paid tickets. Whenever I see an easy way to earn miles, I take advantage because the miles I've amassed have allowed me to travel more, better, and cheaper than I would have thought possible just a few years ago.
The sticker prices of the flights I've taken for free are in the tens of thousands of dollars, but I don't track my success like that. I track my success in the memories I've made traveling to 55 countries by age 27 using almost no money. That's freed up my budget for other splurges besides travel and for maxing out retirement accounts.
Please share a story of how MileValue has helped someone else achieve a travel dream or meet some other kind of goal.
I get a lot of emails from people during and after dream trips they never thought they could afford until they found MileValue. One I got last month really stuck out. A woman had contacted me hoping to go to Europe after she graduated from nursing school. Going to Europe had always been her dream, but she grew up poor in a large family, so she didn't get to travel when she was young. She and her husband had been hoping to go to Europe on their honeymoon, but the flights were too expensive.
She contacted me six months before her graduation, and I put a plan in place where she and her husband both opened two credit cards. Nearly instantly, they had the miles to book a roundtrip flight to Europe, with one way in a flat bed Business Class! They ended up having an amazing trip to France and Italy that they never could have taken without frequent flyer miles.
She emailed me right around Christmastime to tell me thatit was one of the things she was most thankful for in 2014. That's the kind of impact miles can have.
While many people are hesitant to take on a credit card for fear of being in debt, what advantages can you speak about regarding a credit card with miles and points benefits?
If you're going to be irresponsible with credit cards, don't open them. There are two ways to be irresponsible:
1. Spend more with a credit card than you would with other methods of payment.
2. Not pay your entire balance in full each month.
If you can be responsible with credit cards, though, it is downright foolish not to put all the spending you can on your credit cards. When you pay with cash or a debit card, you get no rewards. When you pay with a credit card, you can get huge rewards. Not collecting those rewards for spending you're going to do anyway is like burning money.
These rewards can take many forms. You can get 2% cash back on all your purchases. You can get 1 mile per dollar on all your purchases. Or if you're aggressive and smart (remember that Free Credit Card Consultation!), you can earn hundreds of thousands of miles per year from the purchases you already make, and you can fly anywhere in the world you want for free.
In what ways can individuals save more money by using credit cards with miles or points benefits?
Open the Arrival Plus, put $3,000 of your everyday spending on the card in the first three months after opening it, and you'll have 46,000 Arrival miles. Arrival miles can be redeemed for any flight on any airline, hotel, car rental, or nearly any other travel expense. Your 46,000 miles will be worth over $500 in free flights, hotels, car rentals, etc.
That's one card, and I only use it as an example because the benefits are so broad and easy to understand. There are more than a dozen great cards right now that would give you more than $500 each of benefits from opening them and earning their signup bonuses.
People not taking advantage of credit card rewards are really missing out.
Where do you see MileValue going in the next three years?
I have no idea.
I don't make the rules of the rewards programs. Those are up to the airlines, hotels, and credit cards. I just figure out ways to maximize my and my readers' benefits under those programs.
I know that no matter how the airlines, hotels, and banks construct their loyalty programs, there will be ways to get out-sized rewards; and I will continue to uncover and share those ways so everyone can travel more, better, and cheaper.
If you could offer three tips to individuals looking to earn miles and travel without breaking the bank, what would those tips be?
1. Almost all rewards cards have no annual fee for the first 12 months. If you feel like the card doesn't offer enough value to justify its annual fee, close it before the first annual fee is due.
2. Some rewards cards earn points that can be used on any flight on any airline, and the number of points the flight costs depends on the price of the flight. Learn how to set Kayak Price Alerts so that you always pay the lowest price in dollars or points for every flight.
3. Forget about spending $100, $200, $300+ on a hotel room in a boring part of the city when you're traveling. Use Airbnb to rent an apartment with a kitchen in the exact part of the city where you want to spend most of your time. You'll save on food by cooking, you'll save on transportation by already being in the exciting part of the city instead of having to taxi in and out of it, and you'll save on lodging because Airbnb tends to be way cheaper than a hotel.
How do you help with booking award travel?
Most of my posts are about creative ways to book awards that stretch your miles, get you into premium cabins, and let you see more places on a single award. These are comprehensive, free, step-by-step guides to using your miles.
But if you don't want to read them, I also offer a paid Award Booking Service. We take your miles and your trip idea, and we figure out the cheapest way to use those miles to book your award. The cool thing is that if we can't meet your trip goals, you pay us nothing for our effort! We're comfortable offering that deal because it's pretty rare that we can't make your dream trip a reality.
Please share anything additional that you would like people to know about MileValue.
I want everyone to know that lack of money is not what's keeping them from their dream trip. The banks and airlines want to give you your dream trip for pennies on the dollar - or even for free - if you have good credit and you open the right credit cards.
If you take the first step and fill out the Free Credit Card Consultation, I will take the second step for you. I personally spend over an hour a day answering people's emails so they can travel. There are no excuses for why you can't be at the Eiffel Tower this summer or sipping a daiquiri as the sun sets on a secluded beach. Wherever you want to go, miles can take you there if you'll take the first step!
Follow MileValue.com on Facebook and Twitter.