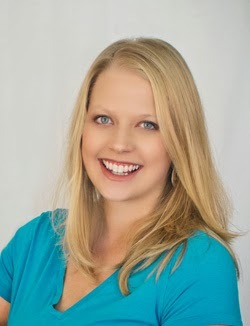 Having a family inherently involves thinking of the future. You desire the best for them and want to make the most of the time you have together.
Having a family involves having a budget. There are many mouths to feed and goals to be met, not to mention avoiding the stress that out-of-control finances can have.
To make the most of yourself and your family, good financial planning is essential; but you don't need to clutch every penny until it bleeds or never enjoy yourself either.
Shannon Brown, of the blog Growing Slower, has mastered the balance of responsibility and enjoyment to create the best possible life for her and her family. She took some time out of her crammed schedule to answer our questions about having a budget without sacrificing pleasure.
Can you tell us a little bit about Growing Slower? What made you want to start a blog? Who is your main audience?
Growing Slower is the real mom's guide to simple living on a budget. I started the blog back in 2011 shortly after having my first child. I wanted to give him the most natural and healthy life possible, but that was often at odds with my budget and my desire to be a stay at home mom.
Since then, I have learned a lot about which simple strategies work the best for both simply living and sticking to a budget. In fact, my husband and I went on to pay off over $22,000 in debt in less than 9 months. My mission is to share my experience and encouragement with other moms who are navigating the same challenges in the midst of their busy lives. I try to bring them only the simplest, most effective tips to help them free up more time to spend with their families.
Growing Slower's motto is "the real mom's guide to simple living on a budget." Why do families need to have a budget, and what do they stand to gain by sticking to it?
Every family absolutely needs a budget. To me, a budget simply means having a plan for where your money should be used and making sure that you follow through with that plan. It doesn't necessarily mean that you have to be super frugal or cheap. It means making a choice and taking control of your finances, rather than letting spending just happen.
Oftentimes, the worst thing that can happen in our finances is simply not knowing where our money is going. Instead, a budget empowers families to live the lives they dream of by prioritizing spending on things that are truly important to them. I find simply having a budget has made me feel so much more at peace with our finances. I often feel like I have more money now even though we live more frugally than ever. I no longer have to worry about whether there will be enough to cover a certain expense. Now, I know exactly how much is available for the things we need. A lot of the underlying stress about finances was resolved for me when we started keeping and sticking to a budget.
Another really big benefit is that a budget is crucial to successfully achieving big financial goals like getting out of debt, building an emergency fund, saving for retirement, or even taking a family vacation.
What is the 2015 Family Budget Challenge?
The 2015 Family Budget Challenge is a free challenge available to all GrowingSlower subscribers right now. As a community, we are trying to make 2015 the year that we go from 'wanting to' make a successful budget to actually doing it. I'm sharing all the nitty gritty I've learned about setting financial goals, making a budget and sticking to it, finding the right tools to track expenses, and how to reach big financial goals one day at a time.
One of the more popular posts on your blog is "60+ Real Jobs For Stay At Home Moms". First of all, what are a few popular and dependable types of stay at home jobs that you've found? Secondly, what are some of the benefits of working from home, particularly for a parent? Lastly, where can people find more jobs like this? How can they get started, and how can they avoid scams?
It's such a blessing for me to be at home with my children. I love having the opportunity to have lots of time with them while loving them, teaching them, and playing with them. Like many families who have one parent staying home, we can't make it on just one income. A frugal lifestyle, along with my work from home income, allows me to afford to be a stay at home mom. I also am thankful for the privilege to pursue my passions through working from home.
I've personally earned income from home by blogging, self-published books, my Etsy shop, drafting, and in my 'real' career field of architecture. For me, I love creating and sharing my own writing and digital products. I work with well-known brands like Amazon Create Space, Amazon Kindle Direct Publishing, and Etsy, which helps me to avoid scams. For others who would rather not start from scratch, there are many reputable direct marketing companies. Earning money at home could even be as simple as caring for a couple of other children while their parents are at work.
To get started with any work from home situation, you need to decide what type of job your skills and passion would be best suited for. It helps to talk to someone else who has experience doing something similar. There really is an endless variety of potential work from home jobs out there. It's really only limited by your own creativity! That's why I loved putting together the 60+ Real Jobs post. Each of the 60+ jobs represented there is an example of how a real mom is making money from home, along with her advice for getting started.
You've got a section for Grocery Savings on Growing Slower. Do you have a few tips on how people can eat healthy, tasty food at an affordable price? What are a few common areas in the food budget where people could save?
I could talk about grocery savings all day long. If I were to boil it down to a few key tips though, they'd be:
Cook the items from scratch that will save you the most money.
Meal plan, but don't be afraid to keep it simple.
Compare prices to find the best deals, and don't forget to consider all your options.
Deals can be found at local farms, at warehouse stores, online, and at the grocery store.
However, I don't recommend relying on coupons or circulars too much because they can be way too time-consuming for busy moms to use on a consistent basis. Instead, buy in bulk as much as possible. Plan ahead, and make as few trips to the grocery store as possible. All together, this can help you save money toward a bigger financial goal or simply allow you to afford more natural and organic foods.
You wrote a post discussing balancing work and a personal life, for stay at home moms. How can people who work from home strike this balance, and why is it important?
Finding a balance is a challenge for any family, but especially for moms who work from home. It is easy to be overwhelmed with the demands of running a business, raising children, and caring for the home. There never seems to be enough time to do it all. Striking a balance between all these good and necessary facets of life is essential to a peaceful home. Finding that balance is something that I really struggled with, and often I still do. For me, creating a simple morning routine has been key to making the rest of the day flow smoothly. It has reduced so much of the stress that I was experiencing with trying to 'do it all' as a work at home mom.
You talk a lot about simple living. Could you give a brief description of what you mean by simple living, and tell us how can people move in this direction?
Simple living to me means living a life that reflects our true values and priorities for ourselves and our families. That could mean something different for each family. For my family, it means spending our time and money in ways that help us pursue our health, faith, and time spent together as a family doing the things we love.
Usually, this means putting less of an emphasis on material possessions and more of an emphasis on how we spend our time. It's isn't a destination, but a constant pursuit. We're always learning! Both our time and money are relatively finite resources, and it's easy to let both get away from us if we're not careful. To start living more simply, you can take a step back and start to question how you can best use those resources.
Do you have any advice for people who want to save money but still enjoy their lives?
I would argue that through living within our means and budgeting, we really can finally experience financial freedom. It has made life more enjoyable and much less stressful to have a clear picture of how much we have and where our money is going.
For me, living on a budget has taken a lot of the guilt surrounding money out of the picture. I don't believe that saving money equals feeling miserable and deprived. Living on a budget and saving money has given me so much perspective about how abundantly blessed we are through getting a very clear picture of our wants versus our needs.
Specifically, living debt-free allows us to spend more time together as a family, and ultimately to give more to causes that are important to us. Even though over the past few years we have lived on much less than ever before, I am the happiest and most grateful I have ever been.
How much does a family stand to save by following some of the programs outlined on Growing Slower over the span of a year?
I have over 300 blog posts about almost every facet of budgeting, saving money, and getting out of debt imaginable; and I'm adding more all the time. In addition, I frequently do free courses and challenges for my email subscribers to help them save even more. I love sharing what I've learned with other moms who are pursuing simple living and financial freedom for their own families.
If you want specific numbers....
I have a couple of eCourses that teach other busy moms to save money and reach their financial goals. Students who complete my Grocery Savings Made Simple eCourse save an average of $1,793 a year.
With the 21 Day Savings Challenge, students can jumpstart their savings goals to get out of debt or build their emergency fund months or even years sooner.
Are there any financial apps or websites that you have found especially useful in your own life that you can recommend?
Mint.com, both online and the app, really helped my husband and I in our journey to be debt free. It is great for tracking our expenses. It even tracked our goal for paying off each loan. It was so encouraging to have a visual representation of how we were getting closer to our goal each month. There are several other budgeting software programs out there, but none other that I know of that does all this and is truly free like Mint.
For more updates from Growing Slower, like them on Facebook, and follow them on Twitter and Google+.