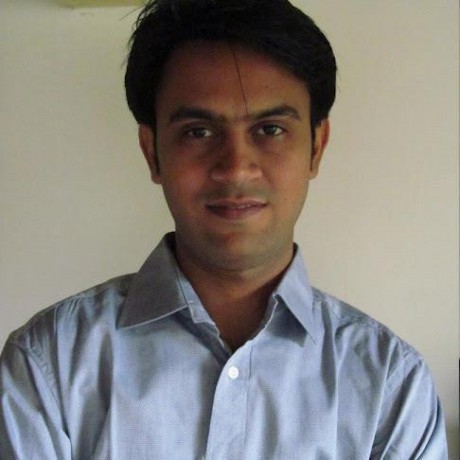 The evolution of eCommerce software has enabled more small business owners to focus on their core business, rather than logistics.
But in order to make sure they're serving their customer base while also boosting sales, business owners must be savvy about what technology they use, says Shyam Sunder Verma, CEO and founder of Ready Bytes, an eCommerce software developer.
"[Business owners] should leverage on technology for fraud prevention and maintaining privacy for customer data and transactions," he says, adding that customers should also be provided with a seamless online shopping experience for a better customer conversion rate.
We recently checked in with Shyam to learn more about the eCommerce solutions offered by Ready Bytes, as well as get his take on what considerations small business owners need to make when shopping for software to power their business. Here's what he had to say:
 
Tell us the story behind Ready Bytes.
I was working as a software developer in May 2006. I always loved my hobby of creating websites and I developed one website after another. Then, one of my friends introduced me to Joomla! CMS, a new platform to develop websites. Developing and maintaining websites got so easy with Joomla!
Soon, I realized that I could do wonders with Joomla! and in 2009 I jumped on the entrepreneurship bandwagon with Ready Bytes Software Labs Pvt. Ltd.
With two of my friends, I started working on our first product, JomSocial Profile Type (JSPT) - profile manager software. The response from our customers was superb. Initially, the sales process was manual and support was email based. I could not sustain our increasing customer base with this approach, so I automated the software delivery to customers and started growing the team.
In 2010, we entered the eCommerce zone with our product PayPlans (membership software). After that I continued to grow my company by adding team members and new products like PayInvoice (invoice management software), PayCart (shopping cart software).
Today, we are a team of 21 people with an ever-growing customer base using our products on more than 100K websites.
 
What software solutions do you offer? Who should be using them?
We believe in open source ideology, which gives our products transparency and reliability. We provide open source Joomla!-based software to manage various eCommerce aspects. It includes:
1. PayPlans - membership manager
2. PayCart - shopping cart software
3. PayInvoice - online invoice manager
Any individual or organization that would like to operate a business over the Internet can use our products, since they are simple to set up, yet powerful in helping you grow your business.
 
What sets your software solutions apart from other money management systems for business?
Our software solutions are designed and developed with futuristic requirements, e.g., our eCommerce solutions are compatible with mobile commerce.
While preparing the roadmap of a product, we take our customers' valuable feedback into consideration. Our products are customer-centric and we keep evolving them to provide cutting-edge features to improve the business of our customers. Our technical and domain experts develop the right solution for customer needs and support them to simplify business setup and maintain it. We have testimonials from our own customers for our best-in-class after-sale support.
We also believe that proper and timely communication with customers is the key differentiating factor. We keep our customers posted on the latest updates, product roadmap, fixes, etc., through emails, blogs, support forums and social networking posts.
 
What are the biggest challenges facing business owners when it comes to payment systems?
When money gets involved in any transaction, it gets bound for trust and legal compliance. Therefore, major challenges for business owners with respect to payment systems are:
Getting listed on a trusted payment system, which is globally accepted.
Security of customer's restricted information and transactions.
Unified reporting for multiple payment systems.
Legal compliance to state laws for seller's as well as buyer's locations.
What considerations should they make when shopping around for payment systems?
Business owners should always consider the following points before incorporating any payment system in their business:
Technology compliance with existing and expected technologies around the business.
Fraud prevention using sophisticated analysis technology.
Assurance of data security and privacy.
Simple, smooth and hassle-free transactions.
Delightful experience for end users.
What should small business owners do to ensure their customer's information is secure?
Customers definitely need assurance of security of their data and privacy. Small business owners should use reliable and secure eCommerce solutions in their online stores and make sure that they:
Adhere to PCI compliance.
Authorize every transaction through history and if an anomaly is found, ask the consumer to authorize the transaction.
Support secure and trusted payment gateways for online transactions.
From where you sit, what are the most interesting headlines or innovations in the world of payment systems and money management for small business?
Payment systems have evolved in a great extent after the emergence of eCommerce. Retail payment systems have adopted new models, which are no longer just banking solutions. Web merchandising and mobile commerce have further extended the reach of small business in retail markets.
Being in the eCommerce solutions industry, I look forward to innovations that lead to greater reach to common people. It would also be intriguing to know how our products and services support the small business to effectively carry out the operations while offering a very close to real shopping experience to end users.
Connect with Ready Bytes on Facebook, Twitter, Google+, LinkedIn and YouTube.