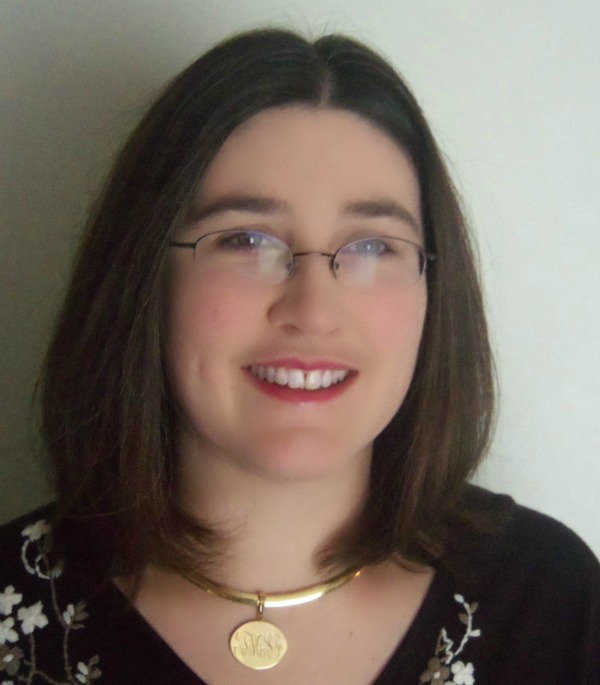 For most of us, life seems to move at the speed of light with plenty of hurdles along the way. One way to make it through the daily marathon with your sanity (mostly) in tact is to create a plan for tackling all those monotonous day-to-day chores. Better household management will not only reduce your stress levels, but it will also save you money, says Taylor Flanery, the founder of several home-related websites including Household-Management-101.com, Stain-Removal-101.com and Home-Storage-Solutions-101.com.
"Planning keeps me from having to run for the store for last-minute purchases, and that really helps me because I am a bit of an impulse buyer," Taylor says. "So the less often I go to the store, and the more I work from a list, the better."
In addition, she says taking time to plan meals each week has cut down on her family's food budget. Finally, she has systems in place to pay bills and track expenses, which allows her to stick to a budget and pay bills without late fees.
"I could go on and on about how organizing can save money, because it just does, in so many ways," Taylor adds.
So where should you start getting your life and household under control? Taylor recently checked in with us to share some of her time-worn advice. Read on:
 
Tell us about Household Management 101 ... when and why did you start your site?
I started Household Management 101 in 2008, soon after the birth of my third child. After my second child was born, I had really begun to focus on getting my home in better order since I was feeling a bit overwhelmed, and I made progress. Then I had my third child, and boom, I felt really overwhelmed all over again. I had made some vast improvements already after beginning to focus on it though, and knew I just needed to tweak my methods to deal with the newest addition to the family. But I also felt there was so much more to learn, so I decided to create a website discussing both what I had learned already and what I struggled with in keeping up with housework and the day-to-day parts of life with kids because, from discussions with my girlfriends, I knew they were feeling the exact same way.
 
How would you define household management?
Household management is something every single one of us, whether we live alone or with a partner and/or kids, does every single day, whether we like to or not. It encompasses the daily activities of life within your home. Things that are often considered mundane, like laundry, cleaning, cooking, errands and chores. But for me, household management is more than just those particular actions. It's something bigger - it's the broader picture of what those actions represent, which is taking care of ourselves and those we love.
Home management is the actions themselves, but household management incorporates the people in our home into the definition. This distinction, of thinking about the household itself, the people living there, gives me a more inspiring reason to do these actions every day. Because, let's face it, it isn't really that exciting to throw a load of clothes into the washer, but we all sure do appreciate clean clothes to put on each morning. So, the chores themselves are not, in my mind, an end unto themselves, but instead accomplishing them is a way to express our love and care for those who live in our home.
 
How has improving the way you manage your house made life easier?
I definitely don't have everything figured out, and I have plenty of things I'm still working on. In fact, I think I will be trying to improve and get better at this whole household management thing for the rest of my life. That's just the nature of life. But I have seen improvement, as I mentioned, when I've been more intentional and thought about what I was doing and why.
Some examples of things that have made my life easier include not scrambling at the last minute for clean clothes for the kids, remembering during the grocery shopping trip to buy the snacks for the soccer game, instead of needing to run to the store at the last moment, and just being able to find my keys to get out the door in the morning. Having a plan and working it can make things run more smoothly, saving both time and stress, and when you've got a busy life (and who doesn't?), less stress and more time are both very much appreciated.
 
Where should we get started organizing our household?
When you first begin your journey to get organized, it can feel very overwhelming, especially if you've got many areas of your home and life that need improvement. I totally understand that. So I have two suggestions. First, begin decluttering. Often what feels overwhelming is the sheer amount of stuff we've accumulated. It is much easier to keep track of three pairs of shoes than 15, for example. So, just getting rid of stuff you don't like or use can make a huge difference in our homes and lives.
If you feel stuck on where to begin in your decluttering process, I've actually created a year-long decluttering calendar, which is updated yearly. It is on the sister site to Household Management 101, called Home Storage Solutions 101. Here's the link to all 12 monthly calendars (and they're free!).
In addition, start with building routines for daily tasks, such as kitchen clean-up each evening, or your laundry. Since you both eat every day and put on clean clothes, getting into consistent habits and routines with these types of tasks, and doing the little steps necessary to keep things from piling up, will have the most immediate positive impact on your life. Yes, organizing the basement you hardly set foot in may eventually be really helpful, but it won't impact you immediately, and if you're going to get to work, I figure you might as well get the biggest bang for your efforts right away.
Here's my article about the eight essential daily household chores that you should focus on first, to get yourself and your whole household into a good groove.
Further, I believe in getting organized slowly. Organization is one-fourth getting your system in place and then three-fourths maintaining those systems, and maintaining those systems takes time and building new habits. So, if you're really serious about organizing, don't try to tackle everything at once. Do it one area at a time, and really get your systems in place. If you'd like a program to help you get your home in order, that's free, I suggest my 52 Week Organized Home Challenge that I run on Home Storage Solutions 101. We've got over 70,000 participants now, and the program has been running for three years now!
 
How can we stay motivated to stay organized?
Motivation is a rather fickle emotion, I've found. We get really excited about an organization project when it's new, or things get so bad we know we just have to do something about it, but household management is a marathon, not a sprint, and as you continue doing tasks over and over, motivation can wane. However, I've found that several things can help to keep your motivation when you're down in the trenches and things seem overwhelming and tiring.
First, think about why it is you're doing what you're doing. That was something I mentioned before, and why I like to distinguish between home management and household management. I am not washing the dishes so I have clean dishes, I am washing dishes to show my love and take care of my family. I find the second reason, the ultimate why, much more motivating. In addition, progress itself is motivating. It makes you more willing to keep going because you see improvement. That's why I suggest starting with tasks that give you an immediate sense of accomplishment, such as those I mentioned before, that will positively impact your daily life.
 
What are some of your favorite tools for getting organized?
One of my favorite tools for getting organized are trash bags and a clutter donation box. We're not talking sophisticated equipment here, since to begin you don't need it.
Here's my article on how to create a clutter donation box.
As I mentioned before, decluttering will do a lot toward making your home feel more organized, even if you don't actually organize anything. Just space to move around and breathe is awesome. In addition, there are just things you need to keep track of in your home, such as calendars, cleaning and other schedules, and more. I have found creating a place to reference all of these things, such as in a household notebook, is really helpful. If you're not convinced yet on why to make one, I've created a list of the top seven reasons you should consider making one for your home.
 
What have been some of the most surprising lessons you've learned about this process?
I think the most surprising thing I've learned is, I'm never going to have it all completely together, and that's OK, as long as what I'm doing is functional most of the time. Like I said before, I'm not perfect. I forget things or run late, or have to throw a load of laundry into the washer late at night when I realize something isn't clean for one of the kids that they need tomorrow.
The reason for this is that all the time, life is changing. Kids get older, they change sports, enter a new grade and have different homework needs, we decide to change the foods we eat regularly, and on and on. Every time one thing changes in your home, it can mean a tweak to the way we used to do it, which may not work as well now. But it is easier to tweak and make small changes than to make big ones, so even though I'm still not completely on top of everything all the time, I am more often than not, and making adjustments doesn't feel as overwhelming anymore. It's all a tightrope walk, but I am getting much more practice now at balancing and building that safety net under myself and my family for when things get crazy. That's all that matters in the end.
 
What are some of your go-to methods for saving money?
I already mentioned that meal planning has really been a huge way for our family to save money. I'll confess, I'm actually not the cook in the home, my husband is. He's much better at it and enjoys it more, so win-win. But we do plan our meals, often looking at what is on sale that week at the grocery store and planning meals around those sales. When we were first married, I think we spent more each week on groceries and eating out for just the two of us than we now do with a family of five. The reasons include not eating out nearly as much, making more of our foods from scratch as opposed to buying pre-packaged, and shopping those sales for our weekly meals. We've also begun buying more store brands or using coupons and stockpiling certain items when they're at their lowest price.
When I look back and think how much we used to spend on food and other groceries, and we didn't even eat as well as I think we do now, I cringe. But you live and you learn. At first, we didn't know how to make biscuits from scratch, for example, so we bought the ones from the can. They're more expensive and don't taste nearly as good as my husband's homemade biscuits do now. But this is stuff we've learned over the years, not overnight. Slow incremental steps to help save money are the best, and over time you'll have saved a ton without sacrificing too much time or getting less value.
Connect with Taylor on Facebook, Twitter, Google+, Pinterest and Instagram.