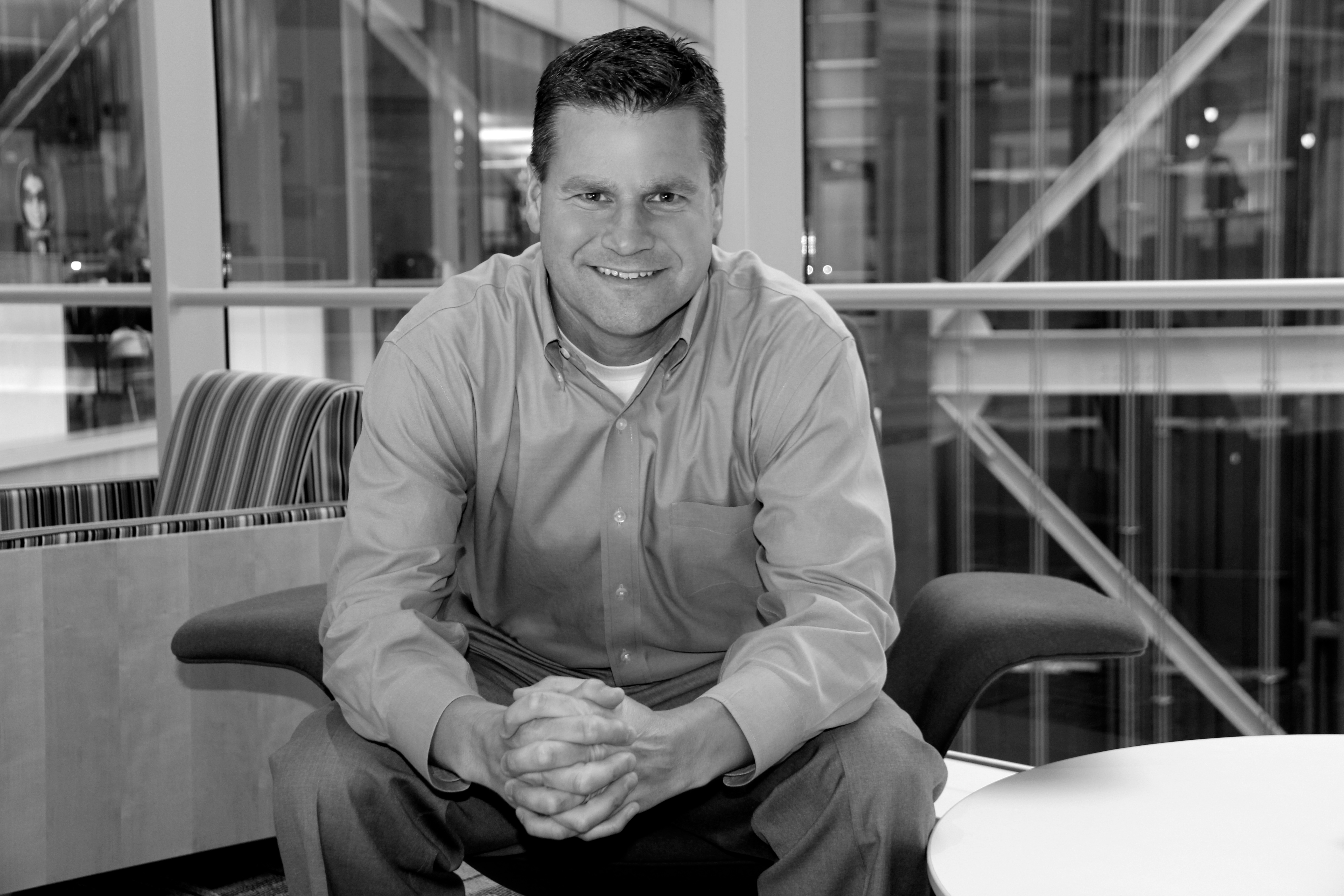 When the 2008 financial crisis hit, many Americans were caught off guard. Until that time, credit and loans were pretty easy to come by.
"Many consumers thought the good times were never going to end, and they had a lot of time to pay back these loans or that they could take out other loans to pay them back," says Todd Albery, CEO of Quizzle.com.
But then many of those same consumers lost their jobs and hadn't put enough into savings; they lost cars and homes, and their credit scores crashed.
"We are just now seeing people are cautiously optimistic about their finances and seem to be open to using credit more freely," Todd said.
Both credit scores and bank accounts are stabilizing, but it's more important than ever to learn how to responsibly use credit - so that history doesn't repeat itself.
That's where services like Quizzle come in. Quizzle offers consumers personalized recommendations for making smarter financial decisions. Here, Todd tells us about how Quizzle works and offers advice and insight on how everyone can improve their credit scores. Read on:
Can you tell us the story behind Quizzle? What services do you offer?
We were born in 2008 and evolved out of a need to know about the crazy-confusing world of credit. Quizzle is now helping more than 1 million people learn about their credit and how to use their credit to their best financial advantage.
Along with a credit report provided by Equifax and a VantageScore credit score, Quizzle offers a variety of credit monitoring tools all for free. These tools include:
Credit Timeline: This is the first credit education tool we built in-house. It uses the dates from your credit report to highlight key factors, behaviors and events that have happened in your credit history, and associates each event with one of the factors used to determine your credit score to help show the positive or negative impact.
Credit Trending: We trend your credit score as well as your overall utilization, available credit and balances for each of your credit reports.
Score Analysis: Uses your credit score reason codes to show what's holding you back from having a perfect credit score.
Credit Comparison: We built this tool to help consumers answer the question, "Why did my score go up/down?" We compare any two of your credit reports to show you what's changed and the impact those changes may have had on your credit score.
Who should be using Quizzle?
Quizzle was created for all Americans.
According to experts in a survey by findlaw.com, nearly 25 percent of people have never checked their credit report. We think this is unacceptable. Our mission is simple: provide everyone across the U.S. with a free credit report and credit score. Quizzle strives to bring awareness to the world of credit, and we work hard to build a user-friendly product that provides you with education and financial confidence to manage it yourself.
What are the advantages of using Quizzle over other credit card score services?
Quizzle is much more than a place to see your credit score. We offer you personalized recommendations based on your credit report information. We tell you what you are doing well and also what you can improve on. We then give you tips, tools and information on how to take action on those items to get your score up or keep your credit great.
We also tell you what to expect with your credit score when you are making a big financial decision like purchasing a car, refinancing a home or opening a new credit card.
How often should we be reviewing our credit scores? When do we definitely make to make sure to check out our score?
We believe consumers should check their credit at least every six months.
If you're planning to make a major purchase, like a house or a car, or a major financial commitment, like refinancing your mortgage, you should review your report well in advance of talking with a lender - especially if you haven't been diligent about reviewing it regularly. The great news is that you can check your own credit report and score as often as you want without having any negative impact on your credit score.
You will also want to keep a close eye on your report after the purchase to ensure everything is being reported to the credit bureaus correctly.
How do we read a credit score?
Knowing what the credit scoring scale is the best indicator when trying to read a credit score.
The real importance is knowing what exactly is on your credit report; that's the only way to truly knowing why your score is the way it is.
What are the components of a credit score? What factors are considered?
The free credit score offered in Quizzle is now a VantageScore credit score. This credit score is used by thousands of lenders, including the nation's largest banks in their credit card, auto lending and mortgage businesses.
The VantageScore credit score scale is 300 (minimum) to 850 (maximum), and is broken down into six categories that impact your score:
Payment History (Extremely Influential)
Credit History and Type of Credit (Highly Influential)
Percent of Credit Limit Used (Highly Influential)
Total Balances/Debt (Moderately Influential)
Recent Credit Behavior (Less Influential)
Available Credit (Least Influential)
What are the best ways to improve our credit score?
Pay your bills on time every month
Use a small percentage of your available credit
Dispute inaccuracies on your credit report
Avoid applying for numerous new credit lines in a short period of time
Don't close credit cards accounts you don't use, especially when they are your oldest accounts.
What are some of the most common ways we hurt our credit scores?
Overusing available credit: Carrying a balance that is more than 50% of your credit limit can appear that you are in over your head to potential creditors.
Not paying bills on time: One of the biggest factors in determining your creditworthiness for the future is your past payment history.
Closing a credit card account: The act of closing a credit card account doesn't hurt your score in and of itself. What it can do is increase your overall credit utilization ratio. For example, once you close a card, that available credit limit is taken away from your overall available credit; so it can look like you have a much higher utilization rate even though you didn't increase any of your other account balances. However, this action can also have a long-term impact on your credit, because eventually all of the good history associated with that account will fall off your credit report - shortening your length of credit history or lowering your average age of an account.
What are some best practices for developing good credit? What are smart habits we can get into?
Keep up your responsible credit card habits. Once you've taken the necessary steps to improve your credit score, keep it as high as possible by paying your bills on time, not maxing out your credit, and keeping tabs on your credit report.
Use less than 30 percent of your maximum available credit limit on each of your credit cards.
Take care of any debt in collections. Prioritize paying off any potentially negative items on your credit history first. This includes any significantly outstanding debt or any accounts in collections, which likely has the biggest negative impact on your credit score.
Make sure to be checking your report regularly and disputing any inaccuracies that you find right away. Disputing errors can take a lot of time, but it is worth it in the long run to make sure everything being reported about you is correct. Plus, you're more likely to catch mistakes if you're looking at your credit report on a regular basis.
Connect with Quizzle on Facebook, Twitter, Google+ and Instagram.