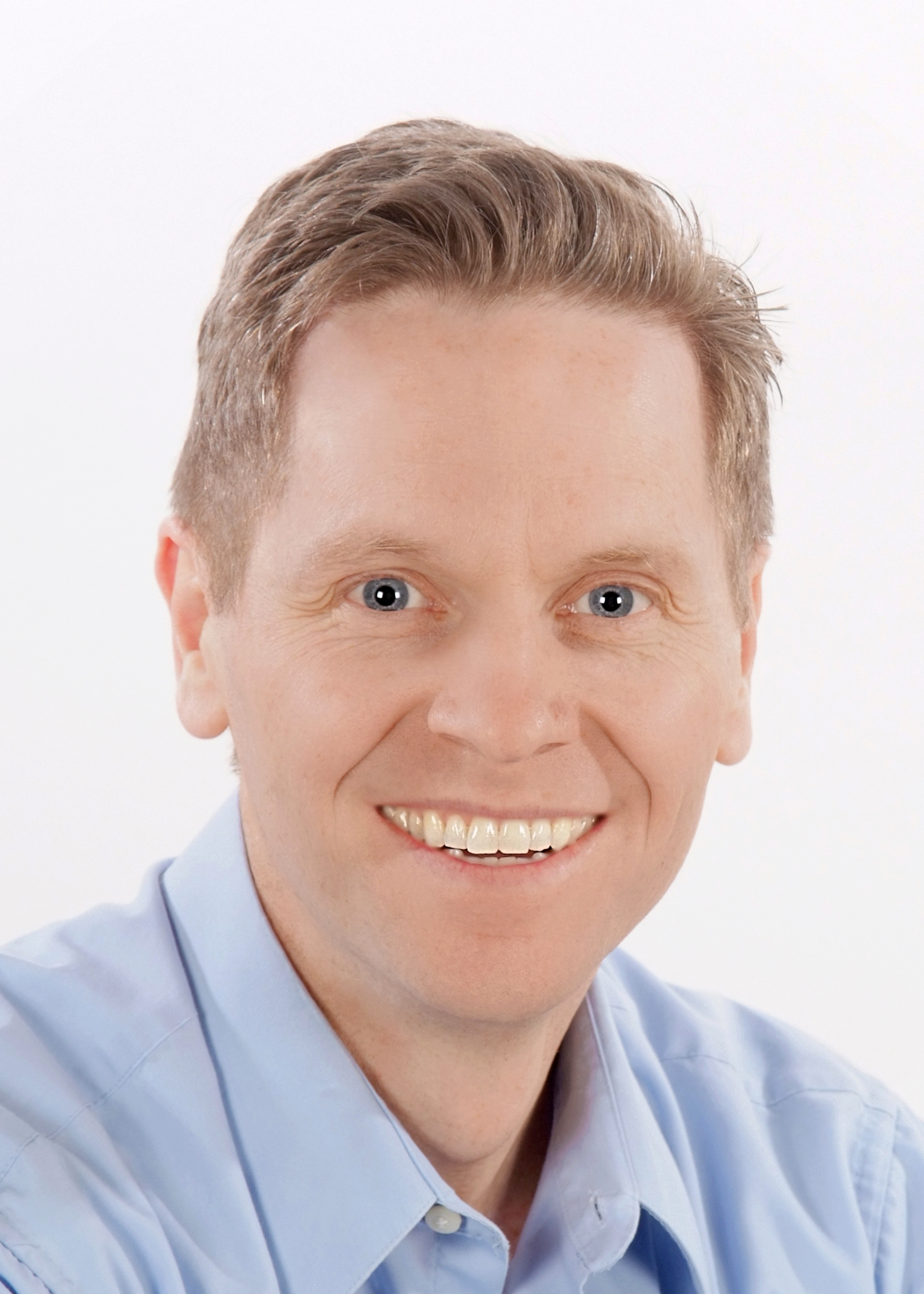 For many consumers who find themselves drowning in debt, ignoring the problem can seem like an appealing choice - as dangerous as it is.
"The human species can be a very optimistic being, often hoping beyond hope that things will get better on their own. This is the case with consumer debt," says Todd R. Christensen, director of education for Debt Reduction Services.
Oftentimes, when a consumer begins to receive collection calls, gets hit with high default interest rates or begins feeling overwhelmed by the number and/or amount of debts, they often begin hiding from collection calls, ignoring creditor requests for contact and foregoing other steps to deal with their debts, Todd says.
Luckily, there are credit-counseling agencies like his that can answer consumer questions about debt without adding to the consumer's stress since the agency, per its nonprofit charter, works as the consumer's advocate.
We recently checked in with Todd to learn more about consumer-credit counseling and get his recommendations for the dos and don'ts of tackling debt. Here's what he had to say:
 
What's your professional background?
Since 2004, I've been a financial educator and senior manager at Debt Reduction Services Inc. I've taught over 1,100 workshops and more than 20,000 individuals over that time. In 2013, I authored the book Everyday Money for Everyday People based upon many of the tips, stories and ideas coming from the students in my workshop over the years.
 
Can you tell us the story behind Debt Reduction Services?
In 1996, recognizing the nationwide crisis of household after household being inundated by high credit card and other consumer debt, our founding executives, who still lead the organization today, established Debt Reduction Services Inc to help individuals and couples build their financial literacy while eliminating their debts through our debt management programs. A year later, they hired their first employee (now our Director of Compliance). Today, we have 55 employees working in our three offices (Boise, Idaho; Bohemia, New York; and Tulsa, Oklahoma). Our successful clients pay off their debts in full at the better interest rates and terms negotiated by our nonprofit organization.
In 2005, we began offering bankruptcy certificate services for individuals and couples filing for bankruptcy. That followed the Bankruptcy Abuse and Consumer Protection Act of that same year that required bankruptcy filers to see an approved credit counselor before submitting their petition to the courts, in addition to having to take a debtor education course before the court discharges their debt.
In 2007, we established the National Financial Education Center, a financial education program whose goal is to educate and empower our clients and members of the general public in topics ranging from budgeting and spending behaviors to consumer credit and debt elimination and savings strategies.
We also offer free credit report review services and free financial education programs to individuals and organizations around the country. We are also in the process of developing a student loan counseling service to help current and former students who are having troubles meeting their student loan repayment obligations.
 
When should someone seek out the help of services like yours?
First of all, anyone, from teens to adults, who would like unbiased and practical information on personal and household budgeting, establishing healthy consumer habits, building consumer credit and eliminating debt should contact a nonprofit credit counseling agency like Debt Reduction Services Inc to take advantage of their free financial education programs. There is no need to spend a hundred dollars or more in order to attend some over-hyped glam program or class when you can get one-on-one help from a certified professional at no cost.
Additionally, most Americans know that when they can no longer manage their debts, they can turn to a bankruptcy attorney to attempt to seek a new financial start. Unfortunately, few are aware of the valuable services offered by consumer credit counseling agencies. When a consumer begins carrying credit card balances from one month to the next, that's a sign that they need to pay more attention to their finances. Carrying a balance means that they are now likely paying interest on top of the original cost of whatever they've purchased. Many consumers can pay their debts on their own. However, here are a number of signs that indicate that the consumer should consider calling a consumer credit counseling agency like Debt Reduction Services, Inc:
The credit card company raises their APR to the "default" interest rate and won't respond to the consumer requests to lower them back down.
The consumer worries about forgetting to make a payment to one of their multiple creditors
The consumer has so much debt (from credit cards to medical accounts to old utilities and cell phone bills to store and retail accounts) that they worry about having to file for bankruptcy
The consumer has multiple collection accounts that are asking for a full-balance payment.
The consumer is frequently transferring debt from one credit card to another to avoid major cash flow problems.
The consumer is considering paying down their consumer debt using a home equity loan or line of credit.
The consumer is considering turning to, or has already turned to, a payday loan or a finance company for a high fee/interest and/or short-term loan.
 
Why is it important for people who need help with debt to look for help from a nonprofit organization like yours?
Here are just a few benefits of working with a nonprofit consumer credit counseling agency:
Nonprofit credit counseling agencies provide free financial education programs, workshops and materials to virtually anyone as part of their charter mission.
The committed client will be out of debt within five years through lowering interest rates.
Participation in a debt management program has no direct impact on the consumer's FICO score.
The fees for participating in a debt management program are capped for nonprofit agencies by each state. There is typically a minimal enrollment fee that allows the agency to work with the consumer's creditors to renegotiate new account terms. There is also a low monthly administrative fee, usually based on the number of accounts on the debt management program or the amount of debt on that plan. Working through a nonprofit credit counseling agency, the creditor becomes a partner with the consumer and the counseling agency to improve the program terms.
There are generally no fees for meeting with a counselor for guidance and direction.
 
What types of companies, organizations or individuals should people in need of help with their debt avoid? What are some red flags that an organization doesn't have their best interests in mind?
There are many options that consumers have when trying to deal with debt. Unfortunately, many are not just unhelpful but can lead to an even worse financial situation:
Organizations that ask consumers to cease contact with their creditors (by sending the creditor a "do not contact" letter) are likely putting the consumer at much higher financial, and even legal, risk.
Organizations that simply transfer the consumer's debt from one type of loan to another (e.g. from a collection account to a payday loan or from a overdue medical account to a financial company loan), rather than actually lowering the consumer's debt, are not always helping to improve the consumer's financial situation.
Organizations that make promises that sound too good to be true ("you can get out of paying half of what you owe," or "we'll fix your credit no matter how bad it is").
Organizations that charge fees for services the consumer can do for him/herself for free, such as negotiating a settlement or disputing credit report errors.
As a note, while a consumer may be able to negotiate a better APR and better terms for an individual credit card account, creditors acknowledge that they won't work on such concessions with a consumer if they know that the consumer has multiple credit accounts. As proof, the consumer will find on their monthly credit card statement a phone number to credit counseling agencies or associations for customers having trouble paying their monthly bill.
 
What advice do you find yourself repeating over and over again to clients regarding debt management?
We highly recommend that clients use an automated repayment plan (setting up a monthly Automated Clearing House draft of their payment directly from their checking account), rather than mailing or dropping off a payment.
Not putting additional accounts on the program. Some clients get themselves into additional debt while on our debt repayment program (think tire store accounts, balances on retail store cards, etc.) and don't realize that they can place such accounts on the debt management plan as well.
 
What steps do you recommend someone who's overwhelmed by debt take to get a handle on their finances?
Make a plan. Most consumers who feel overwhelmed by their consumer debt don't know where to start, and consequently don't have a plan to attack their debt. A personal debt elimination plan needs to include the following components:
1. A budget or spending plan to freeze, if not lower, monthly household spending.
2. A debt repayment plan that prioritizes each debt either by highest APR or by lowest balance.
3. Find what we call "PowerCash," which is 10 percent of the household's monthly expenditures on groceries, entertainment, gift giving, dining out and travel that the consumer should send off to their highest priority debt (from No. 2) in order to accelerate the debt repayment plan.
4. Persistence in paying off one account after another and not getting back into debt once all accounts are paid in full.
If paying off debt on their own is too complex, too demanding or plain overwhelming, we suggest they contact an organization like Debt Reduction Services Inc by phone, online or in person to talk over other possible answers. Consumers can find a trusted credit-counseling agency through the Association of Credit Counseling Professionals (accpros.org), the Financial Counseling Association of America (fcaa.org), or the National Foundation for Credit Counseling (nfcc.org).
 
What are the biggest mistakes you find people in this situation making?
Some of the most dangerous financial mistakes consumers make when trying to deal with their debt include:
Placing their home at risk by paying off credit card and other unsecured debts using a home equity loan or line of credit. Historically, 70 percent of consumers who use this method end up running their credit card balances right back up within two years in addition to having the new home equity debt to deal with.
Transferring debt from one credit card to another. This does not necessarily deal with the problem., since is not debt elimination but rather debt transfer.
Turning to a high fee or high interest rate short-term loan. This action may seem like a necessity, but it usually does more damage than good over time.
 
What surprises your clients the most about debt management?
Most clients have expressed surprise regarding their positive interactions with our counselors and client services representatives. Time and again, they have expressed appreciation for staff that never judged them and never made them feel ashamed of their debt. Rather, credit counseling clients should feel proud of the decision they are making to take control of their debt, since it's a sign that they are ready to take personal responsibility for their financial obligations.
Many clients who express surprise about our services usually refer to the simplicity of the process. Many clients thought that they would have to provide months and months of accurate financial records in order to work with the credit-counseling agency. While helpful, we can usually begin the counseling session by pulling the consumer's credit report.
 
What good personal finance habits do you like to see your clients develop in order to better manage their money in the future?
While on our debt management program, clients develop the habit of living within their means. Because their monthly payment automatically comes out of their checking account, the client develops the discipline to avoid further debt while paying down prior debt.
It is our hope that clients who finish paying off their debts through our program will then use that freed up money to put toward short-term savings and long-term investment accounts. In fact, even while our clients are on our program, we would like to see them develop a habit of paying themselves first through a regular deposit into their own savings account of even $5 or $10 a month.
Our graduating client's motto could be, "Now that I've paid off my financial past, it's time to secure my financial future."
Connect with Debt Reduction Services on Facebook, Twitter, LinkedIn and Google+.