Japan has a justified reputation as an expensive country to visit. However, with the recent depreciation in the value of the yen, the country has become a lot more affordable for the ordinary traveler. Following are a few tips to help you get the most out of your money and enjoy Japan without emptying your bank account.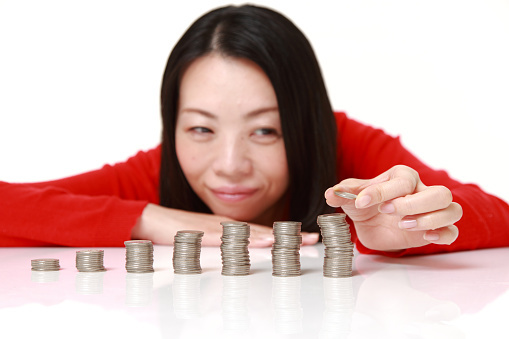 Getting Around
Transportation is liable to be the most expensive part of your trip to and from as well as within Japan. The Japan Rail Pass has been described as the travel bargain of the century, and if you plan to do the "Golden Route" of Tokyo, Kyoto and Hiroshima, purchasing a Japan Rail Pass will surely save you money. If you aim to make three or more journeys on the Shinkansen, buy a Japan Rail Pass. If your visit is confined to one geographical area of Japan, such as Kyushu, opt to buy one of the regional passes.
But if viewing Japan from the window of a speeding bullet train isn't for you, consider further savings by getting a highway bus pass instead of a Japan Rail Pass and make some of your long journeys overnight to save on accommodation. City tourist buses are also good value, and one-day passes for unlimited rides are usually around $5.
Although it will not necessarily save you money, buying an IC travel card for one of the big cities like Tokyo, Osaka, Sapporo or Kyoto will certainly be more convenient than buying individual subway and bus tickets for your urban adventures. Usually an IC card purchased in one city is valid in another, and this is certainly the case for the four cities mentioned above.
 
Accommodation
Recently a number of cheap lodging houses have sprung up in Japan catering to backpackers with prices as low as $25 a night. Prices can go even lower if you stay in a shared dormitory.
Other cheap accommodation options include capsule hotels and love hotels. Capsule hotels are usually segregated by sex and offer slightly larger than coffin-sized capsules for you to sleep in. You get a free hot bath as well. Love hotels are ideal for couples who would like to try something new on their travels.
If you require the luxury of a traditional hotel, choose one of the chains with hotels close to major railway stations. APA Hotels, Toyoko Inns, and Super Hotels are all at the lower end of the price scale.
 
Eating and Drinking
There are plenty of cheap eating and drinking options available in Japan if you know where to look. Japanese fast food is available at chains such as Matsuya, Sukiya and Yoshinoya; these restaurants may not win any Michelin stars, but the food is cheap, and you get a lot of it. Lunch is usually much cheaper than dinner in Japan (as is the case in the States and many other countries), and a great way to save money is to choose a daily lunch special being offered.
If you want to venture out now and then while staying within your budget, check out an Isomaru Suisan restaurant. Isomaru is a chain of traditional-themed seafood restaurants that are often open 24 hours and are on the cusp of fast food but offer good, hearty food and great service for cheap.
Alcoholic and soft drinks are much cheaper if you buy them from a discount pharmacy rather than from a conveniences store or vending machine. If you come across a large discount drugstore while in Japan, stock up on a variety of goodies like Japanese tea, souvenirs and, of course, medicines and cosmetics.
Japan can certainly be enjoyed on a budget. If you prefer a "kicking it with the locals" experience instead of encountering hordes of other travelers, travel by highway bus, sleep in capsule hotels and try dining in Japanese fast-food restaurants.
What are your tips for saving money while visiting Japan?
Philip Beech is an editor of the Japan travel website JapanVisitor.com.