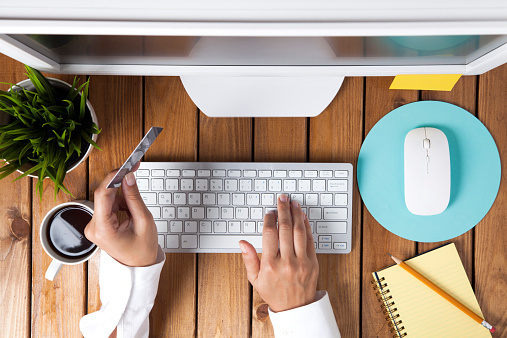 A credit check is used by lenders, and even landlords, to determine how likely you are to make regular payments on time. It's important to know what is on your credit report in order to help you maintain good credit and make sure that you are receiving the best rates on your credit and loan offers. If you want to get a free credit check for yourself, you are entitled to one free credit report from each of the three major credit bureaus every 12 months.
Want to check your credit for free? Sign up for Mint today for your free credit score.
Under federal law, you are able to obtain a free credit report from Equifax, Experian, and TransUnion, once a year. You can get this report immediately online or within two weeks by ordering the report by phone or mail. For more information on how to obtain this report, visit https://www.annualcreditreport.com.
Your free credit report will include important information about your credit history that lenders use to determine credit and loan offers. This information can include:
• Current credit limits and account balances
• Dates accounts were opened
• Any missed payments
• Any accounts that have been turned over to collections
Getting your free credit report is not the only way to keep track of your credit rating. Mint's credit score feature allows you to see your credit score for free and offers helpful advice for improving this score and staying on top of your payments.
Sign up for Mint today for your free credit score!
Back to Mint Money Knowledge Center