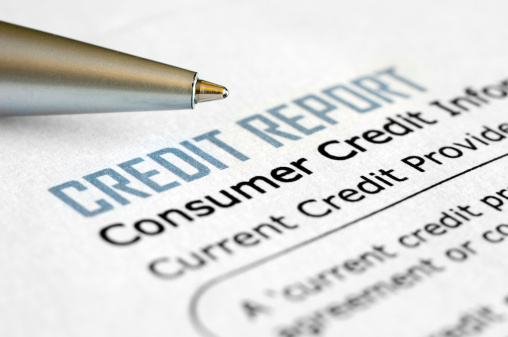 Under federal law, you are entitled to a copy of your credit report from all three major credit reporting agencies. Equifax, Experian, and TransUnion are the three nationwide consumer credit reporting companies that will give you a free credit report once a year.
 
If you want to check your credit rating, sign up for Mint to get your free credit score.
There are a few ways that you can request this free credit report:
• Online: You can get your free credit report only by visiting https://www.annualcreditreport.com. This is the official website authorized by the federal government to give you your free credit report.
• By phone: You can call 1-877-322-8228 to order your report by phone after going through a simple verification process.
• By mail: You can also order your free credit report by mail. You need to download a request form, complete the form and send it to the Annual Credit Report Request Service. For more information, visit the "Getting Your Reports" section of the Annual Credit Report site.
Usually, you will get your report immediately if you order it online. However, if you order your report by phone or mail, it can take up to 15 days. It's important to stay on top of your credit and regularly checking your credit report is a great way to do this. In addition to looking at your accounts and payment history, you can also check to verify that no fraudulent activity has taken place.
With tools that help you set payment goals and get bill reminders, Mint can help you take steps to improve your credit rating. Sign up today to stay on top of your credit.
Back to Mint Money Knowledge Center