A certified financial planner (CFP) is a finance professional who helps individuals manage their money. In order to be considered a CFP, financial planners must undergo extensive education and examinations, as well as demonstrate a great deal of experience in the field. Though any one can claim to be a financial planner, CFPs are certified by the Certified Financial Planner Board of Standards, meaning that they have been designated as an experienced, ethical professional with the clients' best financial interests in mind.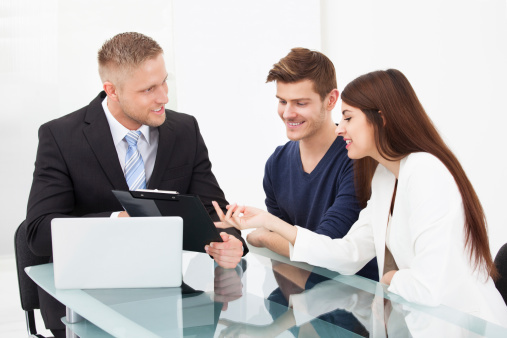 Financial planners are not just for the wealthy. Any person who has concerns about money or is interested in planning for the future may benefit from meeting with a financial planner. In addition to helping with investments and insurance, financial planners also help individuals plan for retirement, navigate their taxes, and manage debt.
A financial planner can help you make more educated decisions about your money and address your specific financial questions and concerns. A CFP will look at your income taxes, investments, debts, and other elements of your finances in order to determine how you can best meet your financial goals. These finance professionals can assist you in creating specific short and long-term goals, finding the best financial strategies for your distinct situation, and developing a plan for meeting your goals.
Need help meeting your financial goals? Mint gives you an up-to-date picture of your overall finances by collecting all of your financial information and tracking your spending in one convenient app. Sign up for Mint, and get a better handle on your finances in just minutes.
Back to Mint Money Knowledge Center