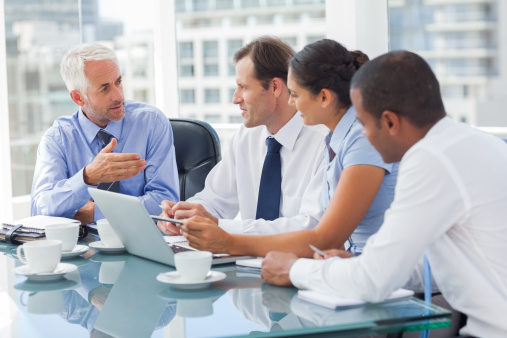 A publicly traded company relies on public perception and stock value to help it prosper. By initiating a stock buyback, a company kills both birds with one well-aimed stone.
During a stock buyback, a company absorbs its own stock to reduce the number of shares available on the market and, simultaneously, to increase the value of each share held by other investors. It's usually perceived as an act of confidence in the company's market position.
 
Stock Buyback Strategy
Instead of retaining cash reserves or investing money in equipment or merchandise, a corporation can purchase its own stock through a buyback. This reduces the number of shares traded on the open market and increases the company's cachet in terms of financial ratios.
A company cannot act as its own shareholder, so the business retires the shares it purchases in the buyback.
 
When Buybacks Work
A stock buyback works most effectively when a company possesses a large amount of liquid capital. While the buyback reduces cash on hand, it increases the value per share.
 
When Buybacks Fail
Companies must consider their long-term objectives before repurchasing shares of stock. For example, businesses shouldn't buy back stock when they don't possess the capital. Borrowing money for this purpose increases the company's debt ratio, which might lead to a loss if the expected hike in share price never transpires, according to CNBC.
Additionally, smart investors know when stock buybacks occur as a leverage tool rather than an organic outgrowth of corporate success. Investors avoid purchasing stocks after large buybacks if they believe the buyback was used to artificially inflate share value.
To increase your understanding of investment terms and principles, sign up for Mint. Use the available resources to research your financial decisions and to track your investment progress.
Back to Mint Money Knowledge Center