Online payments make it easy for your customers to purchase your products and services. It makes their experience with you and your company all the better. But did you know that providing online payment options can actually increase your online sales revenue? Here are three ways you can use online payments to create more sales opportunities.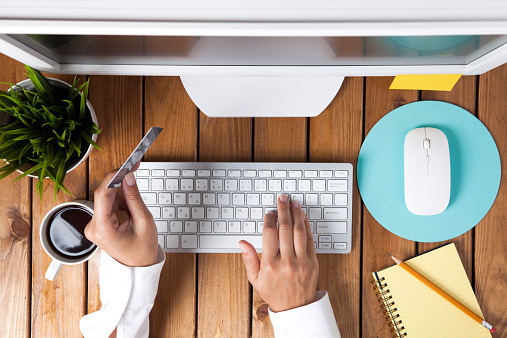 Upsell and Bundle Related Products
Suggesting related products or services during the checkout process is an easy and effective way to create more sales opportunities and increase the average order amount. You can also do this within your customers' order confirmation email.
Be sure you suggest products or services that are similar or complementary to the original product your customer purchased. For example, if a customer purchases a pair of running shoes, you might offer running apparel or accessories as well. Make sure the products or services you suggest are less than the cost of the original item.
Bundling is another way of upselling that ties multiple complementary products together at a discounted price. It's an effective way of increasing the average order amount.
 
Offer Quantity Discounts
What's better than ordering your favorite pair of running shoes? Having two or three of them! You see these all the time with buy one, get a second pair half-off deals. Offering quantity discounts to your customers encourages them to spend more.
By offering your customers discounted prices on higher volume goods, you're showing them that you'd like to be their long-term provider - and that buying in bulk might be a good idea on their end as well.
 
Use Email to Generate Repeat Business
One of the most effective ways of nurturing customer relationships and encouraging repeat business is by building an email list. Email marketing is one of the most effective forms of promoting a business. In terms of online shopping, it is the second-best way to drive sales, second only to online searches.
There are a number of online payment systems that connect directly to your email marketing provider, so your customers who make a purchase are automatically added to your email list. Here are a handful of online payment providers that make it super easy to get started:
(If you use WordPress, WooCommerce is a great plugin that enables you to accept and process payments.)
Once you've connected your online payment system to your email marketing service provider, you can send your customers additional offers based on their purchase history, as well as seasonal discounts and offers. You can also use an email autoresponder series to nurture customers and upsell additional related products.
 
Encourage Word of Mouth
Lastly, make it easy for your customers to spread the word about your products. Think about it: Your customers are probably pretty excited to be receiving the product they just purchased. Why not capitalize on it by enabling them to share their excitement with their social networks? Do this by simply adding a "share this" component to the order confirmation page. You can also include "share" links within the email confirmation.
Now it's your turn. What are some creative ways you're using online payments to increase your web sales?
Brandon Olson is the Content Marketing Manager at AWeber, one of the world's leading email marketing providers, who helps more than 120,000 businesses, entrepreneurs and bloggers increase sales and profits through its suite of web-based email marketing software.