The power of social media extends way beyond connecting with old friends and sharing pictures of your pets. These days you can also use platforms like Facebook and Twitter to save money on shopping - and even lower monthly bills. Here are a few tips to get you started.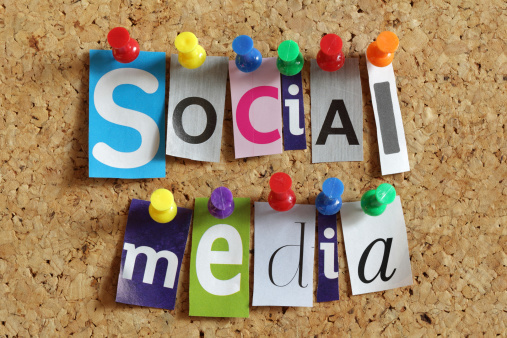 How to Find Hashtag Deals
When used correctly, the hashtag (#) can be a great way to find specific deals and coupons on Twitter. For example, let's say you're in the market for a new bicycle. Many Twitter users will look for a deal by searching #BikeCoupon or #BikeDeals and immediately give up after finding few usable results.
Instead, break up the hashtag into individual words to find exactly what you're looking for. So for this example, you should search #Bike #Coupon or #Bike #Deals and you'll get inundated with coupons and deal information from specific bike and sporting goods retailers. You can then get even more specific and include the brand name of the bike you're looking for. For example, you'd search Twitter for #Bike #Coupons #Trek.
While you can also search hashtags on Facebook, Pinterest and Instagram, they don't have nearly the deal information available as Twitter does. Also, the Twitter platform is set up so you can quickly and easily peruse tweets to find the deal or coupon you're looking for.
Ask for a Coupon on Facebook
The convenience of shopping online is hard to argue against, especially when you can find a coupon code for free shipping or a percent of your entire purchase. But what do you do when you search all your favorite coupon websites and still can't locate a coupon? Try logging in to Facebook and asking the retailer directly if they have a coupon to help you out.
You do this by simply visiting the retailer's Facebook page and sending them a direct message. Politely inform them that you'd love to finalize your purchase today and were wondering if they might have a coupon to help out. In many cases, customer service reps monitoring their company's social media accounts are given coupon codes to hand out to those who ask. Give it a try, as you stand a great chance of getting a very quick response with a money-saving offer attached.
Tweet for a Lower Monthly Bill
It was by pure happenstance that I discovered the ability to negotiate a lower monthly bill with companies via Twitter. I was replying to another blogger's frustration regarding his high Verizon Wireless bill, and chiming in with similar sentiments, when I received a direct tweet from a Verizon rep asking how they could help lower my bill. The rep was able to lower my bill by $20 a month by helping me remove unwanted services and by signing me up for a promotional offer.
Other companies that are known to respond to tweets from unsatisfied customers include Dish Network, DIRECTV, Comcast, AT&T, Time Warner and Charter Communications. Results will vary, but if you're polite and tell the company representative you're considering switching to a cheaper competitor - and you have the facts to back it up - you stand a great chance of negotiating a lower monthly bill.
Actively using social media to save money is just plain smart, especially when making larger purchases like appliances, televisions and computer equipment. The more you do it, the better you'll get at finding deals and starting conversations that will often lead to significant savings.
Since 2001, Kyle James has been helping consumers save money with coupons and out-of-the-box money-saving tips via his website Rather-Be-Shopping.com.