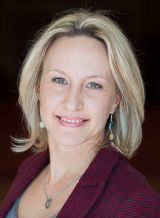 There is no such thing as an out-of-the-box financial plan that will suit everybody's needs.
This has always been true since no two families', businesses', or individuals' finances are the same; but with the current state of flux, it is doubly so.
Enter MainStreet Financial Planning, who provides custom-made financial plans on a case-by-case basis. Their highly trained staff of financial planners analyze each individual and create the best possible plan for his or her money's future.
MainStreet Financial Planning's Anna Sergunina took a moment to share some of that guidance, giving us a glimpse into their methods and insights to help you better plan for your own future.
Who is MainStreet Financial Planning? How did you get started? What separates you from the other financial planning services out there?
MainStreet Financial Planning is a bi-coastal, hourly, fee-only financial planning firm. We don't sell any financial planning products, and we don't manage assets. You don't need to have a million dollars in you bank account in order to work with us. All you need is to have a question. We have a plan for you. We help our clients make smart financial decisions.
Jim Ludwick started the firm in Odenton, Maryland in 2002. I joined MainStreet in 2006. Then in 2011, we expanded our operations into five offices in four states: Maryland, Washington DC, New York, southern California and northern California. In 2014, Ludwick transitioned ownership of the company to me. The firm now has three full time planners, a paraplanner, and administrative staff.
MainStreet Financial Planning's process consists of seven steps. Can you give us a basic overview of what that process is?
The following is our process for producing a comprehensive plan:
Initial inquiry via phone or our website to request a meeting
The prospect completes an online questionnaire and pays a $100 deposit
A MainStreet advisor holds an initial, one-hour "get to know each other" meeting to understand the client's situation and propose a plan to work together. At the end of the meeting, we request all necessary documents and sign an agreement.
The MainStreet advisor holds a second meeting: a Goals and Expenses session. This is where we first review the client's cash flow (money in and money out) and then focus on bigger goals, such as saving for retirement, travel, children's education, new home, etc.
The MainStreet advisor holds an "Interactive" session online.
In this session, we unfold the integrated plan we have laid out and review any new details or changes to prepare for a final presentation meeting.
The MainStreet advisor conducts the "Presentation" meeting.
In this session, we present all our recommendations, including an Action Plan that outlines important items for the client to implement.
The implementation phase consists of a series of events.
30 days of free advice and implementation help
A 60-day follow-up phone call
A six-month follow-up session
On the 1st Friday of each month for the next 12 months, we take questions by email.
The overall process for producing a plan takes about two months to complete.
One of the goals you've helped people achieve is providing a high quality education for their children or grandchildren. What are a few things that everybody expecting to put someone through college should be doing to prepare?
Start saving for college as soon as the child/grandchild is born. Time allows your savings to grow!
Involve your children and grandchildren in this process. Make sure they have a little "skin in the game" by having them contribute financially towards college costs. This can be in the form of a scholarship, part-time work or borrowing (taking student loans out) on his or her own. This involvement will help them become more responsible individuals.


Another goal is enjoying worry-free financial independence. How important is financial planning toward becoming and staying financially independent?
We believe that financial planning is the first step toward achieving financial independence. How can you get there when you don't know where you are going? Having a "roadmap" or financial plan is going to help you stay on track to reach your goals and become financially independent. The financial planning process forces participants to organize. It requires us to review areas of financial focus that are often never thought of (e.g., creating a will or durable power of attorney for financial matters). Then we find out where the deficiencies are. Do we need to get more life, disability, and/or long-term care insurance? Is our portfolio balanced? Which debts should we pay off first? Where and how much do we need to save for each goal (e.g., retirement, college, travel)? Financial independence will come once all of these pieces of the puzzle are put together and can be monitored.


How important is organization to financial planning? Do you have a few basic tips people should be using in their daily lives to be better organized? Can you give an example of how this could save someone money?
Organization is the first step in the financial planning process. Once you have a good idea where everything is at, it becomes a lot easier to spot any problems and maintain progress.
We recommend 3 time and moneysaving tools that all of us at MainStreet use on a daily basis.
mint.com: to keep track of your cash flow
unroll.me: a great hassle-free way to organize and eliminate subscription emails you don't want. It's totally free to use.
Evernote: A free application that allows you to take notes, organize and capture everything including receipts, web clippings, pictures, mp3 files, meeting notes, shopping lists, voice recordings, you name it.
MainStreet Financial Planning is intended for people of all income levels. What are some ways that people with lower or average incomes can save money through financial planning, and why is it important?
Our goal as an organization is to help our clients make smart financial decisions, regardless of their income level. We support frugality, i.e., living beneath your means and paying yourself first. Saving for specific goals should be viewed as one of the expenses you should include in your budget. Automating these savings also helps support your plan. For example, if you are saving $200 per month for a vacation next year, then set up an automatic deposit into a separate account from your normal checking account where you put your paychecks for the next 12 months. This way, you can be more certain that you are actually saving.
You talked about budgeting being used to reduce debt and save more. What are a couple of basic budgeting tips for everybody?
What gets most people in financial trouble is the inability to properly predict and allocate their income and expenses in advance. In other words, they "pre" spend their yet-to-be-earned money. We recommend adopting our Money Flow budgeting system. This is how it works:
Create a budget. Make a list of all fixed and variable expenses.
Set up two free checking accounts: one to pay "fixed" expenses, and the other to pay "variable" expenses. Use www.mint.com to help you track these expenditures passively. This helps you see if you are sticking to the budget.
Set up a high yield online savings account and earmark it as your "Curveball" account (an Emergency Fund to be used when life throws us curve balls).
Only use credit cards for large purchases, such as airline tickets, hotel stays, etc. However, you have to be very disciplined in order to pay these purchases off. If this behavior gets you into trouble, then save for each expense in advance and only buy large ticket items when you have cash in your bank account to pay for it.
You also help people decide what investments are right for them? Have you noticed any particularly dependable investments lately?
Dependable is not a word I would use. A consistent and reliable investment might be a balanced fund, such as a target date fund. At MainStreet, we have a bias toward low-cost, passive investments, such as index funds and exchange-traded funds (ETFs) that are indexes. Most of our clients own these investments in their portfolios already, or will after implementing our recommendations.

MainStreet Financial Planning offers a variety of services for clients ranging from individuals to families that are starting out, as well as those that address specific topics. How do the services differ from category to category? What are some things that families need to think about that singles might not?
The difference in each service depends on the complexity of the client's situation. The more complex the situation, the more time we have to invest to come up with a plan. Families with children need to think about starting to save for college as soon as the babies are born. The sooner you start, the less you'll need to save. Take advantage of compounding. I used to volunteer for the Maryland 529 College Savings Plan. I met so many families who were not prepared to provide for their children's college expenses. Most of them are going to be forced to borrow to pay for this expense. Therefore, they will need to postpone their retirement or will have to work part time during retirement.


You work with people's finances. Does it seem like the economy is improving? Have you noticed debts diminishing? Do you have any predictions for the coming year?
Yes, we service clients from all walks of life. A lot of our clients have been on track with paying down their debts, especially with refinancing their mortgages (because interest rates have been incredibly low!)
For more insight into picking the right financial planning for yourself and your family, like MainStreet Financial Planning on Facebook, connect with them on LinkedIn, and follow them on Twitter and Google+.