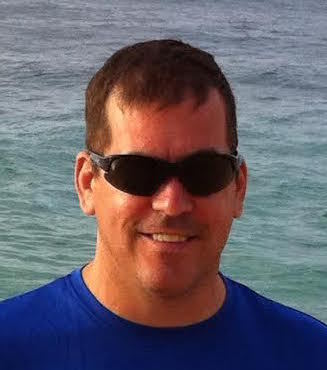 There aren't too many processes that require more communication and documentation than mortgage loan applications.
In fact, Dave Sims, founder and CEO of Floify, says that email hell is the No. 1 reason realtors and loan officers alike seek out his portal, which automates both the collection of loan documents and milestone email updates to interested parties.
"It's hard to give good customer service to borrowers or run an efficient mortgage office when there are unstructured emails flying around all day, every day," he says.
We recently checked in with Dave to learn more about how Floify works and pick his brain on how mortgage brokers can serve their customers better - as well as what innovations he'd like to see to improve the mortgage industry. Here's what he had to say:
 
Tell us about Floify. What services do you offer? Who should be using them?
Floify reduces the daily chaos that mortgage branch managers, loan officers, processors and loan officer assistants experience.
Floify makes collecting borrower documentation easy. Sending milestone updates to realtors is fast using Floify's mortgage borrower portal and dashboard.
The typical loan officer receives 200 emails a day. Many of those emails contain borrower bank statements, tax returns and pay stubs. The other emails are typically from realtors and borrowers asking for status updates on their mortgage loan processes.
Floify gets mortgage loan originators out of email hell and into a secure, well-organized portal and dashboard, where borrowers know exactly what documentation to provide and where they stand in their loan process.
Realtors, who refer the most business to mortgage loan officers and are revered beyond belief, love receiving Floify milestone status updates! Real estate agents always know where their clients stand in the mortgage process.
The keys to making a realtor happy are an on-time closing and timely status updates throughout the loan process.
 
How does Floify make the mortgage process easier?
Floify gets mortgage origination teams and their borrowers out of email hell.
All the back-and-forth emails, including:
requesting documentation
re-requesting docs when there's something wrong with the doc, and
status update requests from borrowers, realtors and third parties
are dramatically reduced when using Floify.
Floify helps origination teams recover their work lives, and allows them to go home an hour earlier than usual.
 
Stay on top of your mortgage with Mint.com
What do you think are the most common mistakes mortgage brokers make when managing paperwork?
One area that all mortgage originators could benefit from is keeping our promises. We all make several promises during the course of a business day, but not all of us actually follow through and keep those promises. We especially disregard the due dates of our promises.
To help me keep my promises, I follow something I call The Trust Workflow.
If I've made a promise to a client:
1. I do what I promised on time and inform my client when I'm done.
2. If I delegate the task, I never assume it's been completed. I always confirm that the client has been informed that the task has been finished.
3. If something happens and I can't complete the task on time, I inform my client before the deadline, explain what happened and negotiate a new, realistic deadline.
4. If I can't complete the task at all, I tell my client before the deadline and discuss alternatives, which usually involve a brand new task or abandoning the task altogether.
The Trust Workflow helps me be realistic when I'm committing to action on behalf of a client.
Finally, I never let three or four calendar days pass without giving my client a status update on their task. This habit gives me huge credibility with my clients.
 
What are the potential costs associated with these mistakes?
It's something every mortgage loan originator knows all too well. If your realtors think you're less than reliable, they will send you fewer deals. You'll feel it in your bank account.
 
How has the mortgage process evolved in recent years? What have been the biggest changes in the industry?
Compliance. In particular, the TILA-RESPA Integrated Disclosure rule is probably the number one news story in mortgage lending this year.
The reality is that underwriting guidelines and compliance rules from the Consumer Financial Protection Bureau will continue to increase and evolve.
There's no use lamenting it. It's better to be ahead of the changes each year and embrace them.
 
What do you think it will look like for borrowers and lenders heading into the future?
More compliance and underwriting guidelines to navigate. More technology to make it easier.
Mortgage brokers and originators that don't update their practices (like incorporating the Trust Workflow) or their technology will eventually fall behind in terms of their customer service and team efficiency.
 
What mortgage trends or innovations are you most excited?
Open developer APIs.
These let software developers build integrations between your favorite cloud-based software applications.
Imagine an integration between your favorite e-signature vendor and your favorite cloud storage service, CRM, etc. Now imagine when these integrations are built between independent software development teams who don't talk to each other to build the integrations. They simply develop them using openly available online documentation.
Imagine the pace of innovation in the mortgage industry this could provide. This is the power of open developer APIs. This is what excites me more than anything else in the mortgage industry.
The problem is, open developer APIs essentially do not exist in the mortgage industry. But there is one open developer API in the real estate industry that is a favorite of mine: Zillow
Zillow's open developer API provides access to just about all of Zillow's data, including property details, Zestimates, neighborhood data and neighborhood boundaries. It's fun to use. The mortgage industry needs more open developer APIs like this!
Connect with Floify on Twitter, LinkedIn and Google+.
Learn more about mortgages on Mint.com